'90 Day: The Single Life': Natalie's Ex-Husband Reveals Shocking News About Her Immigration Status — Will Natalie Be Deported?
On the Feb 4 episode of 90 Day: The Single Life, Natalie Mordovtseva's estranged husband, Mike Youngquist, reveals some shocking information that even Natalie had no idea about. Now the question is — will Natalie be deported back to Ukraine?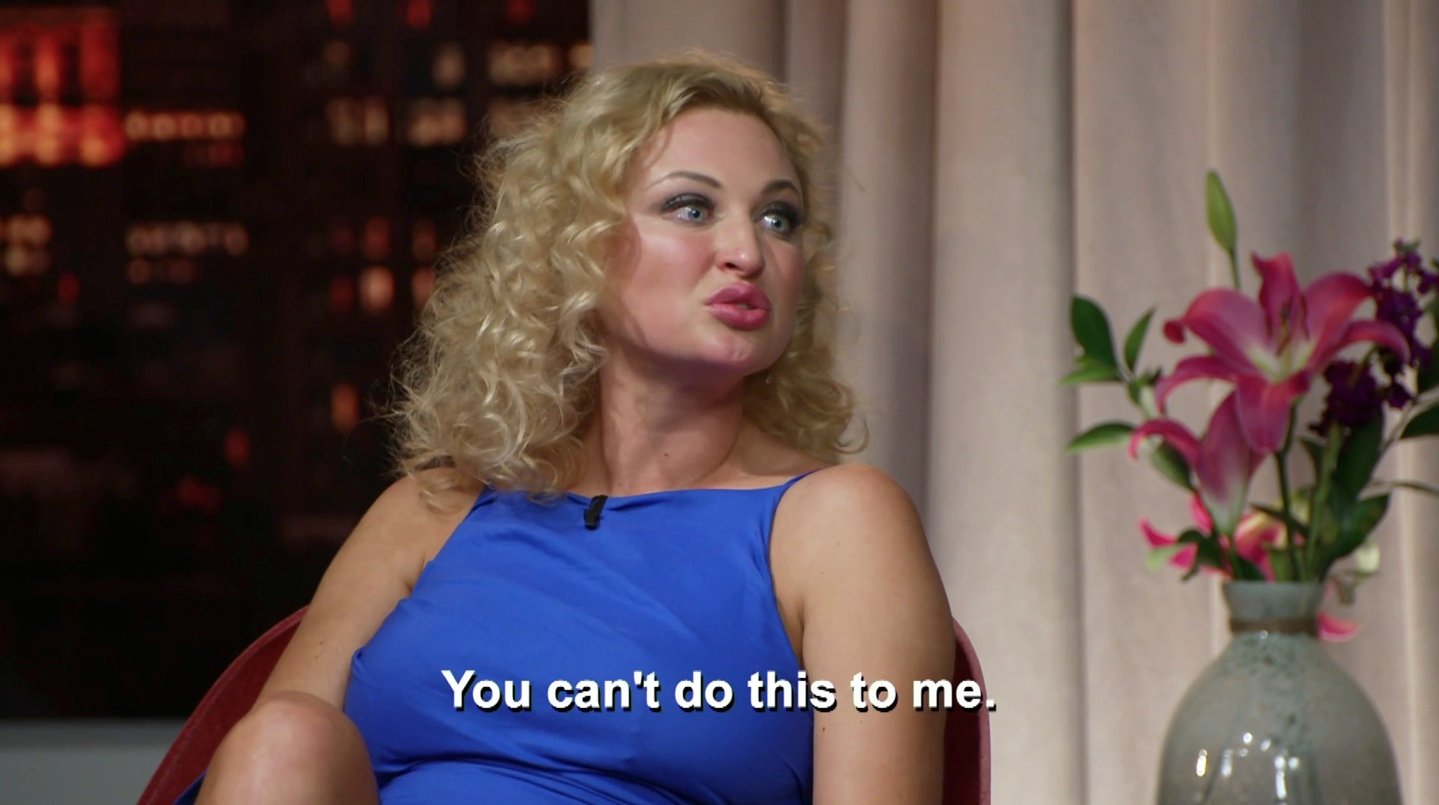 Mike reveals that he never filed for Natalie's green card
During the Fab 4th finale of 90 Day: The Single Life Season 2, Tania Maduro asks Mike about Natalie's immigration status. She asks him, "Did you all file the papers for the green card already?" Mike shocks fans when he says, "Nope."
Natalie says, "We did file." Co-star Debbie Johnson chimes in, "It's a change of status." Tania says, "He said you didn't do that." That's when Natalie starts to panic. She asks Mike, "What do you mean we didn't do it?"
Mike reveals, "She doesn't have a status. She doesn't have anything." Natalie continues to claim that they did. She says, "We did. I don't know why he's saying no." Mike tells her, "[We] never have gotten to that stage where we adjust for her status. So, yeah, literally, she has no paperwork right now."
Since Mike is the United States citizen that brought Natalie from Ukraine to the US on a K-1 (fiancé) visa, he is the one who is in control of adjusting her status. Since they have separated and are in the process of divorce, there's nothing Natalie can do about her illegal status.
Natalie storms off the set of 'The Single Life' crying
After finding out that she's been illegally staying in the US, Natalie says, "What can I do? It is his choice, not mine." She continues, "I'm not a toy. He cannot bring me to another country, make me to survive here, and have to send me back. I'm not a toy."
She tells Mike, "You can't do this to me." Mike tells her, "That's it. You know? I hope you find someone, Natalie, who makes you happy. You have a great family and everything else."
Natalie tells Mike, "I'm 37. It hurts. I gave you four years of my life. And I left you without even taking my clothes." Mike says, "We got married, and you were gone in six months, Natalie." He tells her, "You made your bed. Now you got to lay in it."
As she begins to cry, he says, "It didn't work out. You live in a completely different state. We are not together no more. I'm terribly sorry, but it's time. It's been a whole year since you've been home." Natalie begins crying and leaves the set.
Will Natalie be deported?
While it's not impossible to apply for an adjustment of status after getting a divorce after moving to the US on a K-1 visa, it is complicated. So will Natalie be subjected to getting deported back to Ukraine? Here's what we know.
According to VisaNation.com, "If a divorce happens at any point before the application is approved, then the green card process for the derivative beneficiary will end. The divorce means the relationship that made her eligible has been dissolved."
As of right now, if Mike isn't willing to file for Natalie's adjustment of status, she may be subject to being deported. As of now, it's unclear if Natalie is still in the US or if she has gone back to Ukraine. 90 Day Fiancé fans will have to wait and see what's next in Natalie's journey.