'90 Day: The Single Life': Debbie Johnson Feels Like She and Colt Have 'Broken Up' After He Kicks Her Out in Season 2 Premiere
'90 Day: The Single Life' star Debbie is shocked when Colt tells her she has to find a place of her own.
 90 Day: The Single Life star Debbie Johnson first appeared when her son, Colt, was in a relationship with a Brazilian woman named Larissa. However, Larissa's demands and Colt's odd behavior still wasn't the most memorable thing about the family. Instead, it was Debbie and Colt's bizarre relationship. Not a typical mother and son relationship, Debbie often came off as jealous of her son's romantic relationships. Now the 69-year-old from Las Vegas is ready to find love on her own in The Single Life.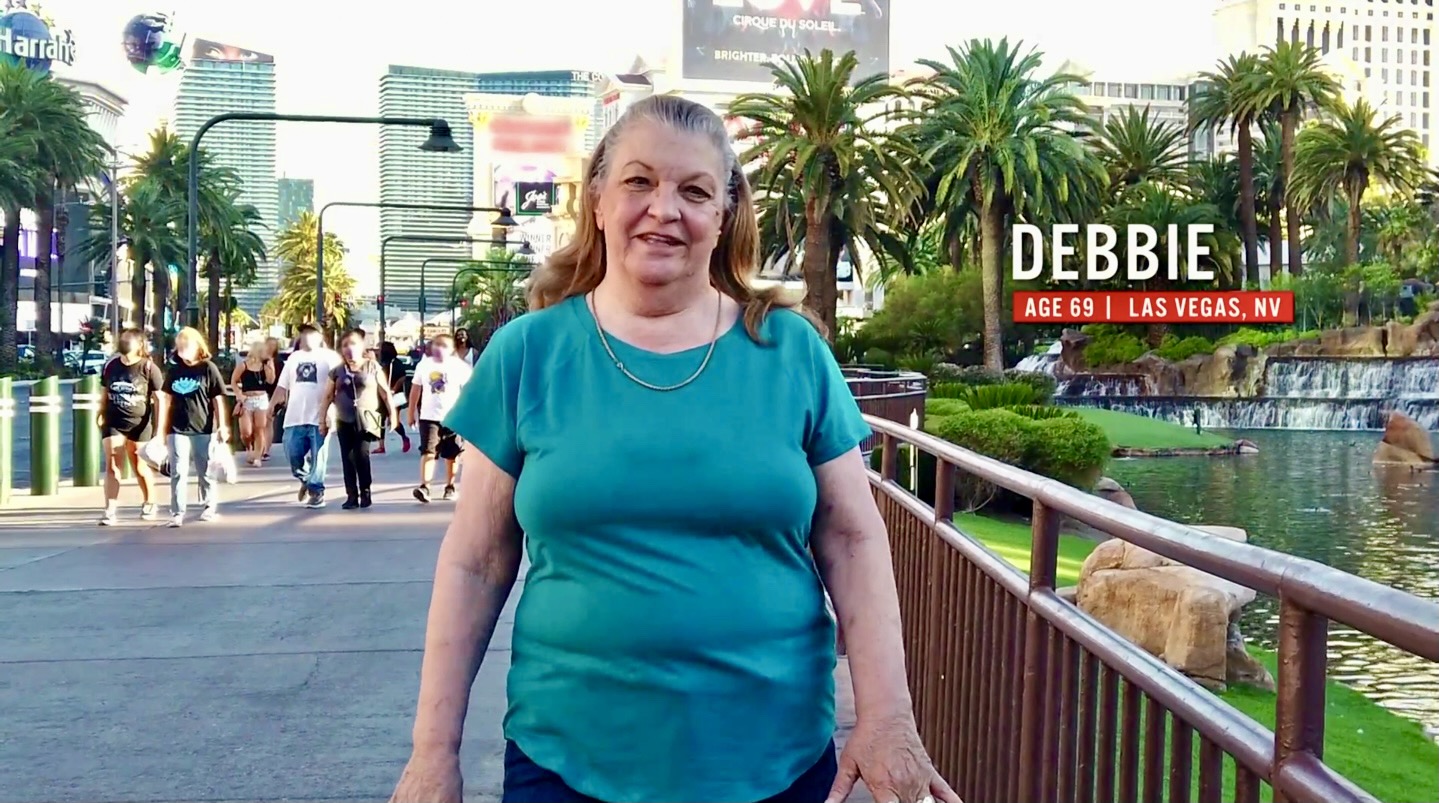 Debbie has already admitted she's a 'helicopter mom' on '90 Day: The Single Life'
Producers asked Debbie to describe her relationship with her son Colt in a teaser released earlier for 90 Day: The Single Life Season 2. Fans have definitely noticed their extremely close bond, and some could even venture to say it's uncomfortable to watch. However, Debbie gave a little backstory as to why they're so close.
Debbie's husband, and Colt's father, Harley, died of a massive heart attack in 2008. After becoming a widow, Debbie put all of her focus into raising Colt. She explained in the clip, "How would I describe it? Helicopter mother. Colt's there for me and I'm there for him. I look out for him when he's wrong or when he makes a mistake, goes down the wrong road, which unfortunately he has a habit of doing."
The mistakes she's referring to are two of her son's previous relationships with Brazilian women Larissa and Jess. Colt and Larissa were married for several months, and Debbie and Larissa constantly exchanged heated words when they all lived under the same roof. After their divorce, Colt moved on to Jess, who he then cheated on with his current wife, Vanessa Guerra. 90 Day Fiancé's Debbie wasn't a fan of Jess. However, things seem to be going well between Debbie and Vanessa so far.
Debbie said she feels like she and Colt are breaking up
When we catch up with Debbie in The Single Life premiere, she's ready to be back on the market and is getting a new tattoo. She explains how she knows it's time to let Colt go out on his own. "You know, every child grows up and there's a point in their lifetime when they stop needing a parent like they used to. In a weird way, it feels like Colt and I broke up and I have to get over it and just move on, but it's hard."
Later, fans see Vanessa approach Colt about the awkwardness of having his mother live in the same house with them as they enjoy the newlywed life. Colt admits that it is hard to be intimate with Vanessa while his mom is so close. When Debbie comes into the kitchen, Colt tries to explain why it might be best for the two of them to head their separate ways and for Debbie to get her own house. He then told her she had three months to find a place of her own.
She wasn't aware that Colt had an issue with her proximity, "We have discussed privacy. If the door's closed don't come in. Don't bother me. If my door's closed, it's the same thing. If the bed's a'rockin' don't come a'knockin'," Debbie tells the cameras. 
The Single Life star continues, "Ever since Colt and Vanessa got married, I've been thinking about moving out and I've even looked at a couple of apartments. I'm taking my time to feel comfortable about where I want a move and I'm probably procrastinating a little bit, but I can't rent something that I can't afford. I can't even think about leaving."
However, Debbie was shocked with Colt's plan and held back tears as she confessed, "He's sneaky about getting married and then he's hiding the fact that he wants to move out. It's not the Colt I know. I feel like he's cutting me out of his life."
When can you watch Debbie's dating life unfold on '90 Day: The Single Life'?
Fans are probably wondering how Debbie's plunge back into the dating world goes. 90 Day: The Single Life is exclusive to discovery+, and that's the only place audiences can watch. New episodes premiere on Friday nights.