'90 Day: The Single Life' Fans Completely Disgusted by Jeniffer Tarazona's Gift to Jesse Meester Before He Flew Home
90 Day: The Single Life has disgusted plenty of fans in season 2, but the Jan. 21 episode may have topped everything fans have seen so far. Several people mentioned how they believed The Single Life was getting too raunchy to watch, and Jesse Meester and Jeniffer Tarazona's recent airport exchange didn't do the series any favors.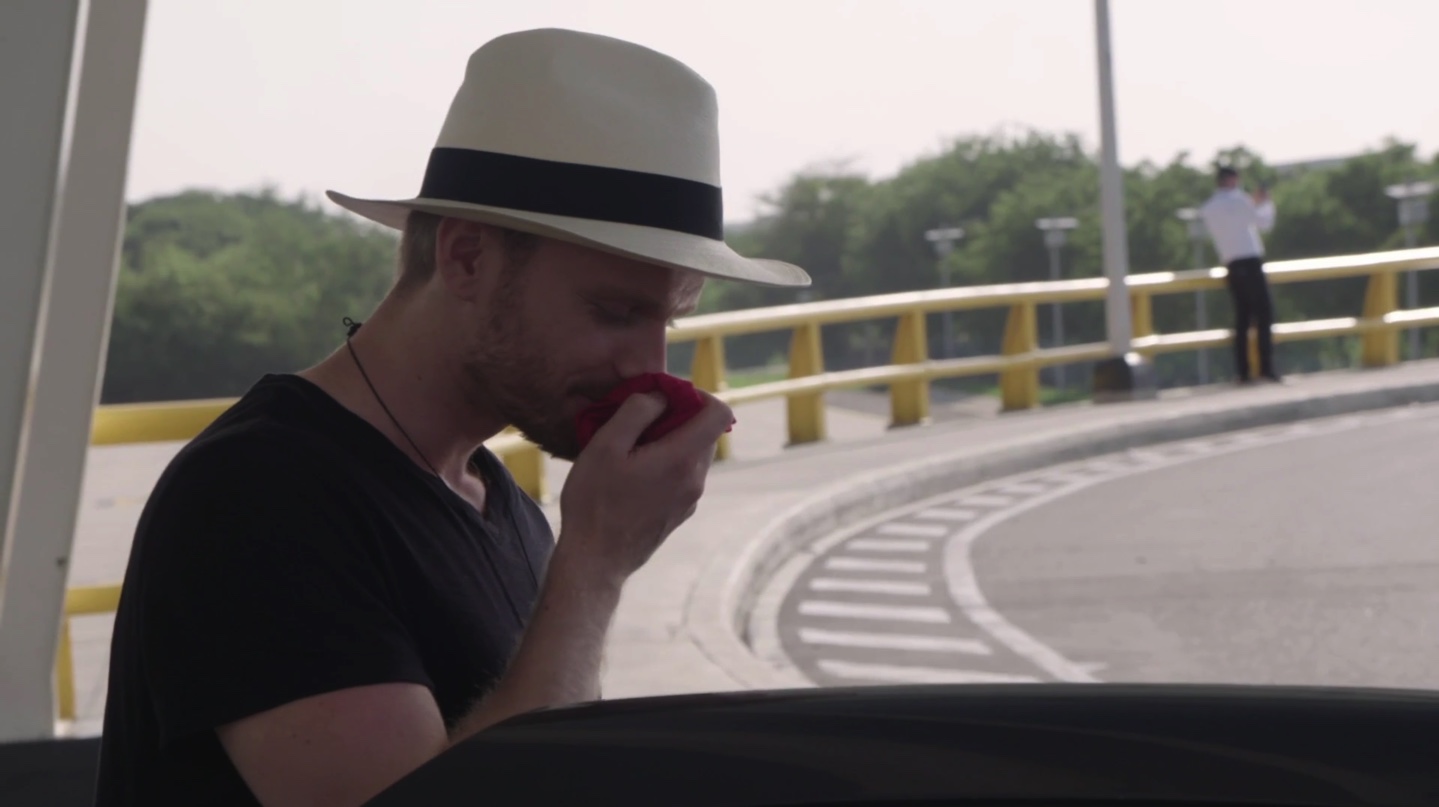 Jesse Meester and Jeniffer Tarazona annoyed fans before their appearance on '90 Day: The Single Life' Season 2
The majority of this season of 90 Day: The Single Life saw fans annoyed at both Jesse and Jeniffer. From calling their relationship fake to being irritated by the two people's actions in general, it's safe to say this couple isn't a fan favorite. 
Most folks remember the couple from their previous appearances on other shows within the 90 Day Fiancé franchise. Jesse first appeared with Darcey Silva in 90 Day Fiancé: Before the 90 Days Seasons 1 and 2. Their most infamous blowup centered around Darcey criticizing Jesse's way of cutting a steak. 
Audiences first saw Jeniffer with Tim Malcolm in Before the 90 Days Season 3. Viewers criticized much of Jeniffer's treatment of Tim. She constantly complained about the lack of intimacy in their relationship and told him he wasn't manly enough.
Jeniffer and Jesse found love with one another, but fans of The Single Life aren't impressed.
Jeniffer Tarazona gave Jesse Meester an unconventional gift before his flight back home
Jesse and Jeniffer spent two weeks together in 90 Day: The Single Life Season 2 when they finally met in person. The couple only experienced one major hiccup in their relationship during their time together. Jeniffer believed Jesse insinuated she was a prostitute and slapped him on one of their last days together. However, he apologized shortly after, and the couple made up.
Jesse and Jeniffer's intimacy bothered fans this season as both of them are pretty descriptive when discussing their time together with The Single Life producers. Jeniffer's parting gift to Jesse at the airport shocked several viewers. Although, Jesse's actions pushed many audience members over the edge.
As Jesse gathered his bags from the taxi, Jeniffer slid off the underwear she had on at the time and gave them to Jesse as a gift. In public, with many people entering the airport behind him, Jesse pressed the worn underwear to his face and took several deep breaths. 
'90 Day: The Single Life' fans became grossed out by the couple's actions
With fans already complaining about the quality of 90 Day: The Single Life, it's hard to believe this scene helped matters. 
One Redditor wrote, "I was so grossed out. She truly thinks she is the sexiest woman alive."
Another commenter was equally disgusted, "I just saw this part of the episode and kept shrieking while covering my eyes – every time I uncovered my eyes HE WAS SNIFFING THEM AGAIN I cannot, I physically cannot, it burns."
"I saw the photos on this sub of this scene and I don't watch the single life. Now seeing this clip, it's even grosser than I imagined," another person wrote.
Regardless, fans might only have to endure Jesse and Jeniffer for another episode or two. The Single Life tell-all debuts on Friday, Jan. 28, 2022, streaming exclusively on discovery+.