'90 Day: The Single Life' Fans Think This Season is 'Unwatchable'
Fans have found little they like about the '90 Day: The Single Life' Season 2. From the recycled cast to raunchy details nobody asked for, viewers are calling this season completely unwatchable.
90 Day: The Single Life Season 2 premiered in November of 2021, but fans have found little they like about the second season. From the recycled cast to raunchy details nobody asked for, fans have declared season 2 "unwatchable." The show follows former 90 Day Fiancé cast members as they embark on a journey to find their soul mates. However, the premise alone isn't enough to hook audiences.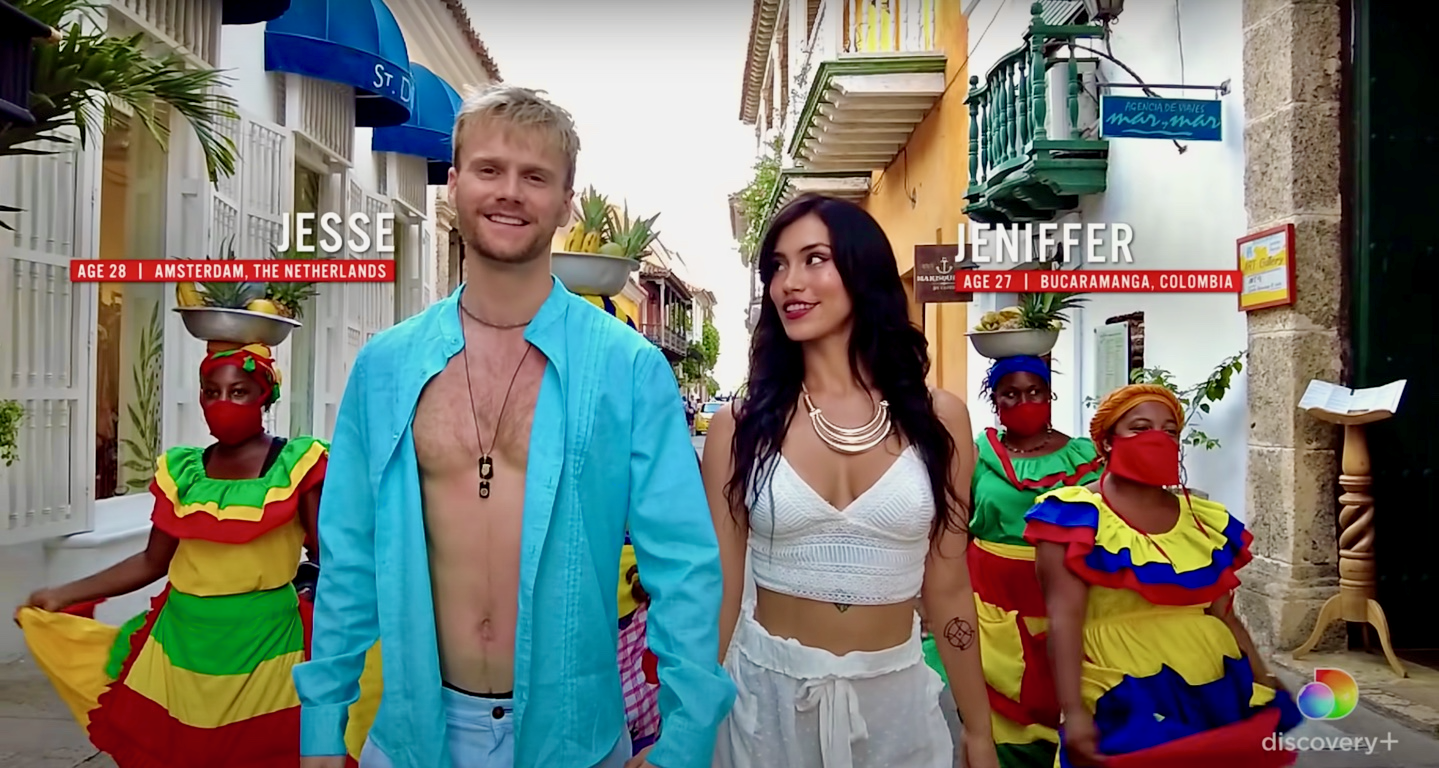 Fans can't stand Big Ed, Stephanie Matto, Jeniffer Tarazona, and Jesse Meester in 'The Single Life' Season 2
The cast is the most glaring issue with 90 Day: The Single Life Season 2. It seems as though TLC surveyed to find the most unlikable cast members and then cast them on the show. The list includes Ed Brown, who audiences first saw when he dated and subsequently mistreated Rosemarie Vega. Since his first appearance on 90 Day Fiancé: Before the 90 Days Season 4, Ed has been accused of sexual assault from another woman. Viewers have expressed their wishes for TLC to remove Ed from reappearing on any of the 90 Day Fiancé shows, but so far, nothing has changed.
Neither Jeniffer nor Jesse were fan favorites during their first appearances within the 90 Day franchise. Jesse turned viewers off with his smug attitude, while Jeniffer came off as overly arrogant and downright mean to her then-boyfriend, Tim Malcolm. In The Single Life Season 2's premiere episode, audiences saw several shots of Jesse's naked butt and Ed's naked body as he exited the shower. Many felt this was unnecessary on TLC's part.
Too many TMI conversations have viewers changing the channel
It's not just the people on the show audiences don't like — it's the content as well. Because The Single Life airs exclusively on discovery+, it has much fewer restrictions on what can and can't be said on air. This opened the door for the cast to talk about their sex lives in detail. 
Debbie Johnson, who many remember as Colt Johnson's controlling mother, finally decided to find a love of her own. While many fans enjoy her segments, others think her vulgarity is too much to handle. In one episode, Debbie tells cameras that she "doesn't want to be in the friend zone, she wants to be in the f— zone."
Stephanie Matto appeared in 90 Day Fiancé: Before the 90 Days Season 4 when she traveled to Australie to visit her then-girlfriend Erika. The two broke up before the trip ended, and now Stephanie is single and "trying to lose her celibacy" in The Single Life Season 2. Stephanie's over-the-top comments about masturbating to baking videos and recent venture to sell her farts in jars have disgusted fans so much that many of them say they skip all of her segments in the show. Not only do they find her crass comments disgusting, but they feel the entire reason she's on the show is to build up subscribers to her OnlyFans account.
Fans have had enough of 'The Single Life' Season 2
Fans voiced their complaints on Reddit about The Single Life Season 2. 
One Redditor posted, "The new season of The Single Life is unwatchable. I mean we have to watch a predator (Ed) or skip through all of his segments. Most of the rest of the cast is insufferable and the whole thing seems extra scripted. I'm not excited to watch it like I usually am for 90 Day episodes."
Another user wrote, "It's literally like they got the most hated cast members together, minus the one woman who was with the Korean guy and had a kid together with him (I forget her name), then threw them all in one show. AND had two of them date each other."
Another Redditor replied, "I mean, we are all adults here but they really took the sex talk way too far this season. I don't want to hear about Debbie boning the Marlboro man or anything the fake bisexual has to say."
Currently, there's no word on whether or not The Single Life has been renewed for season 3.