'90 Day: The Single Life': Natalie Mordovtseva is 'More Insufferable Than Ever' According to Fans
'90 Day Fiancé' star Natalie Mordovtseva may need to reel it in a bit as some fans are finding her to be 'more insufferable than ever.'
Fans remember 90 Day Fiancé star Natalie Mordovsteva for her toxic relationship with Mike Youngquist, but now she's becoming known for being pretty hard to watch. The Ukrainian native first came to America to be with then-fiancé Mike, but the couple's relationship was never smooth sailing. Eventually, Natalie divorced Mike and is now single and living in Florida. She's one of the cast members on 90 Day: The Single Life, but fans can't find many redeeming qualities about her.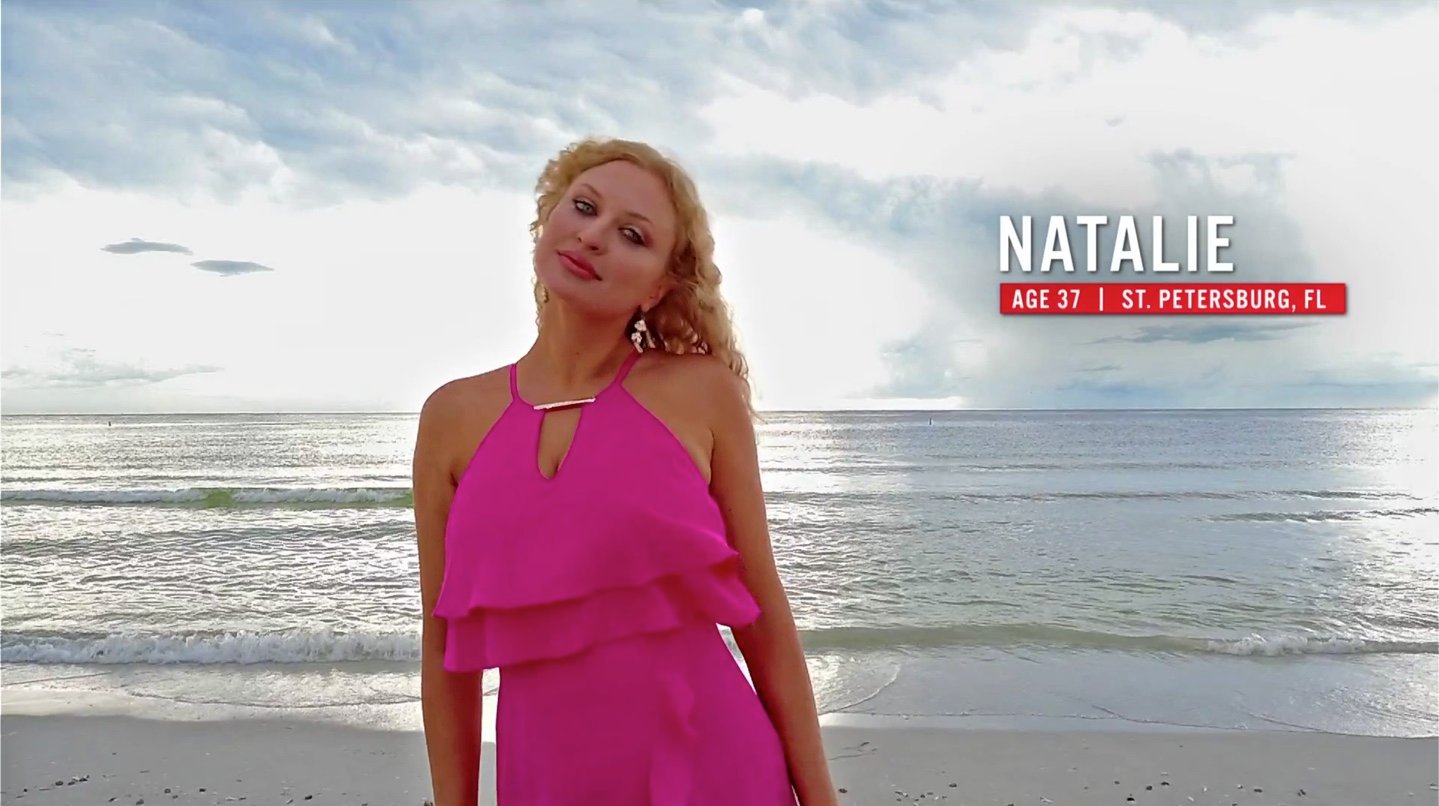 Natalie's 'phony, over-the-top' actions on '90 Day: The Single Life' have some fans cringing
When fans catch up with Natalie in the 90 Day: The Single Life premiere, she's at the beach and ready to celebrate the Fourth of July. Her friend, with who she was formerly roommates, meets her there and is prepared to be her wing woman for the day. However, Natalie acts utterly clueless on how to flirt. She also claims to never even heard of the popular outdoor game Cornhole before. 
The producers even prod her to flirt with a man who accidentally tosses a ball close to her. She flounces over and throws the ball back to him, all while doing a cutesy, girlish laugh.
One Redditor writes, "Natalie is more insufferable than ever. I guess that's to be expected now that she doesn't even have to work for the green card lol. Just when you think she cannot do or say anything that will top the previous cringe, the bigger one is coming lol. I mean it is everything, the way she acts, the way she speaks, the phony over-the-top everything."
Natalie's constantly flip-flopping from wanting a baby to a career and now back to a baby
One of the focuses during Natalie and Mike's time on 90 Day Fiancé was her constant pressure for Mike to give her a baby. Their relationship was incredibly rocky, and the two got into arguments constantly. Their lifestyles were very different as Mike enjoyed his beers, and Natalie wanted to concentrate on healthier habits for the two of them. Mike didn't think it was a good idea to bring a child into the mix. 
Natalie and Mike did eventually tie the knot just hours before her visa expired, but that was only after he'd called off the wedding once before. Now that she's in Florida, it looks like Natalie is back on the baby train.
"I just started it and her trying to learn Cornhole gave me goosebumps from how insufferable she is. I love how she's back on the "I just want a child" train after saying she wanted a career more with Mike," one Redditor said.
Natalie isn't the only cast member fans are cringing at on '90 Day: The Single Life' Season 2
It wouldn't be a 90 Day Fiancé franchise if fans loved every single member of the cast. Natalie's actions might have her in hot water with viewers, but she's not the only one. Debbie Johnson, who is best known as Colt's mom, is also annoying fans. Of course, that doesn't mean fans will stop watching.
This Redditor replied to the post about Natalie, "Not to highjack but a 70-year-old woman talking about her high sex drive, getting a tattoo on her tits, and talking about being "down bad" was cringe af. And I don't even want to get into the Stepanka [sic] scenes. Can't wait until next week!"
New episodes of 90 Day: The Single Life premiere on Fridays, exclusively on discovery+.