'90 Day: The Single Life': Natalie Mordovtseva Tells Cameras She Thinks She's a 'Goddess'
'90 Day: The Single Life' star Natalie Mordovtseva has no issues with self confidence. Recently, the Ukraine native called herself a 'goddess.'
Natalie Mordovtseva is one of the most polarizing figures in the 90 Day Fiancé franchise. Fans of the show first saw her in her tumultuous relationship with Mike Youngquist, but now the Ukraine native is starring in 90 Day: The Single Life Season 2. Natalie is diving back into the dating scene in her new home in Florida, and it looks like her self-confidence has had quite the boost.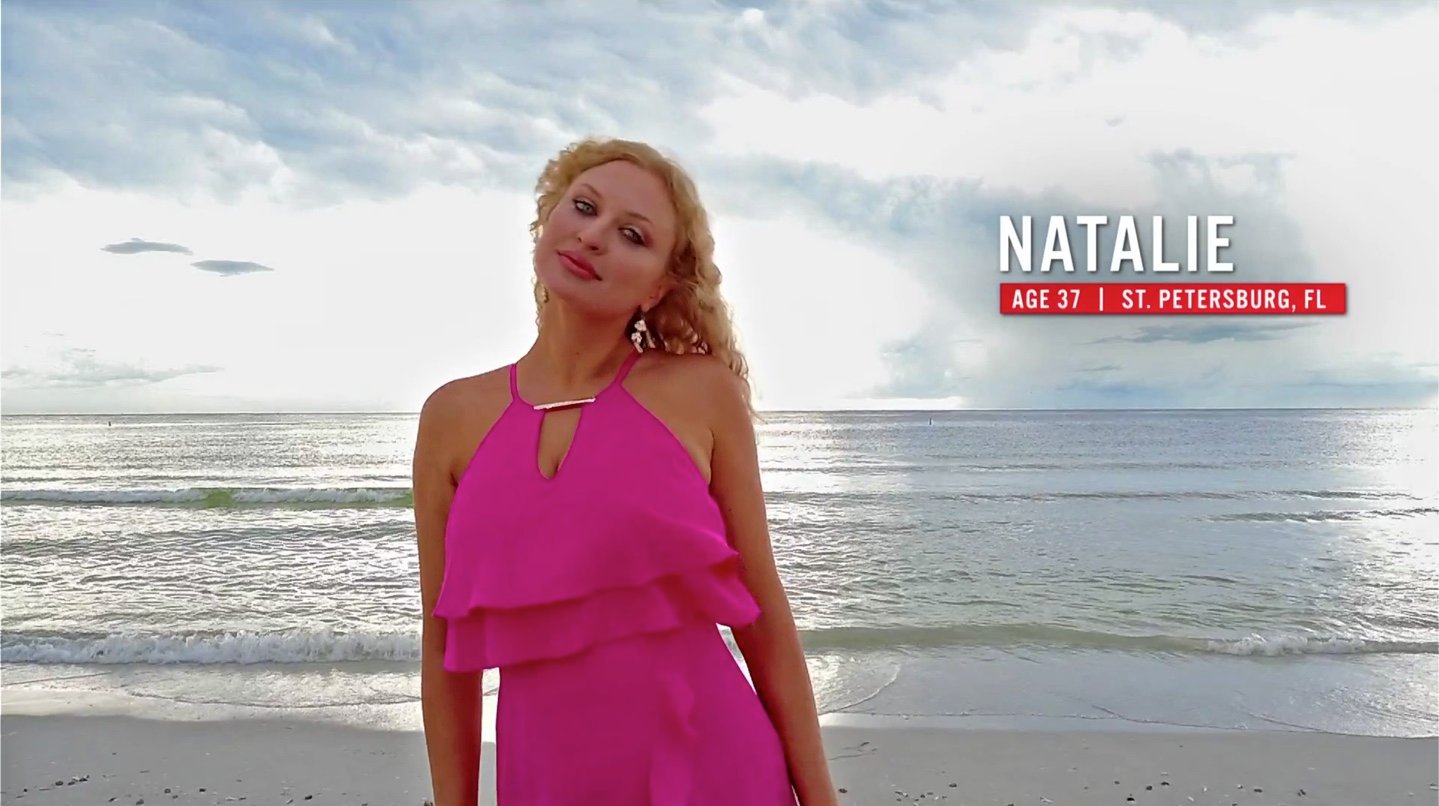 Natalie has dreams to be a model in '90 Day: The Single Life' Season 2
One of the many arguments Natalie and Mike had on 90 Day Fiancé was about his lack of support for her dreams. Before moving to the United States, Natalie acted in a few small parts. During her time with Mike, she confessed she knew she wasn't young enough to hit it big in Hollywood. She originally had plans to find some local TV work, but Mike's mom was unconvinced she could do it.
After fans discovered a clip of Natalie in a production titled A Story of Crime, many began to wonder if her and Mike's relationship was the real deal. If she was good enough to be an actor, she could also easily fake her way through a relationship on a popular reality show. However, it looks like she has her eyes on modeling work in 90 Day: The Single Life. 
Natalie calls herself a 'goddess' and says walking on the runway makes her feel 'alive'
90 Day: The Single Life allows viewers to follow Natalie's dating adventures as she puts herself back out there to search for love. So far this season, we've seen Natalie connect with a man named Johnny. At first, it looked like Natalie's no-drinking rule might give her second thoughts about dating Johnny. He's drinking an alcoholic beverage when she arrives at the restaurant, but apparently not. She accepts an invitation to attend a modeling workshop with him, and fans get a glimpse of that in 90 Day: The Single Life episode 3.
Talking to the cameras, Natalie explains that she's wanted to do modeling work for some time, but Mike wasn't supportive of her dreams. At least her relationship with Mike didn't hamper her confidence.
The 90 Day: The Single Life star confesses, "As I'm walking on the runway, I feel alive. I feel fabulous. I'm not worried about my age. You know why? Because I look like twenty [sic]. That's what I think. I have a beautiful, perfect body. A beautiful face. I think I'm a goddess, honestly."
Of course, this statement might get some backlash from fans who already see some potential problems with Natalie's attitude. Natalie is very upfront about what she wants and comes across as very blunt.
Natalie accepts Johnny's invitation for another date on '90 Day: The Single Life'
Even though Natalie didn't seem thrilled with Johnny on their first date, the two did seem to hit it off at the modeling workshop. After the session concluded, Johnny asked Natalie if she'd like to go on another date, and she said yes.
It looks like viewers can see what happens on their second date in episode 4. Fans can catch new episodes of 90 Day: The Single Life on Fridays exclusively on discovery+.