'90 Day: The Single Life': The Dark Side of Big Ed and Liz's Relationship Exposed in Leaked Phone Call Audio
'90 Day: The Single Life' star Ed Brown can be heard verbally abusing Liz Woods and fans react to the dark side of their relationship.
90 Day Fiancé star Big Ed Brown quickly became a villain after his disastrous romance with Rose Marie Vega. The California resident is starring in the current season of 90 Day: The Single Life despite being engaged to Liz Woods. Granted, the engagement happened after the show, but some leaked audio shows fans the dark side of their relationship.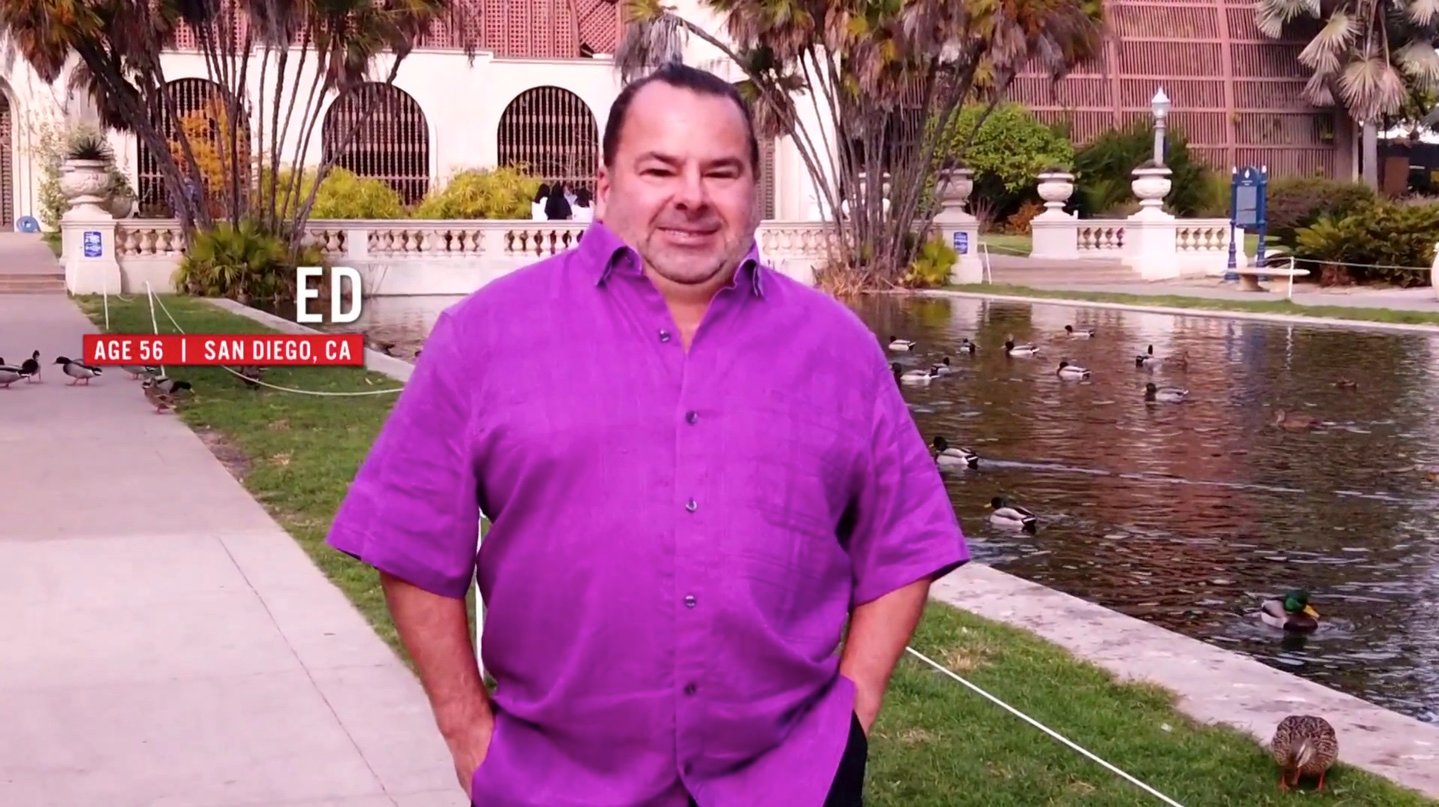 Big Ed and Liz Woods got engaged in November 2021
Those who watched 90 Day: The Single Life Season 1 saw Ed and Liz's relationship from the start. He frequented the restaurant Liz was a waitress at and eventually got the nerve to ask her out. While she was hesitant at first, the two seemed to get along. However, the relationship seemed to move at lightning speed, which ultimately made Liz uncomfortable. 
When Liz met Ed's daughter Tiffany things really started to go downhill. Tiffany is close to the same age as Liz, and at one point during their meeting, Liz caught Tiffany making fun of her. The two eventually broke up during The Single Life Season 1 but got back together. It wasn't for long, though. By the time the tell-all rolled around, Ed had broken things off again.
In November 2021, news broke that Ed and Liz had rekindled their romance and were now engaged. Fans were shocked because the relationship between the two genuinely seems toxic. 
Ed tells Liz she's 'f*cked in the head' in leaked audio from a phone call
Ed is no stranger to being in hot water with viewers of the 90 Day Fiancê franchise. In fact, at one point, fans petitioned TLC to have him removed from the show due to sexual assault allegations against him. TLC didn't seem to care, and he's now starring in his 90 Day: The Single Life Season 2. It's even more shocking the couple is engaged now because of leaked audio from a phone call posted on Reddit.  
The topic of the phone call is regarding Liz offering a coworker a ride home, and Ed isn't happy with her decision. The audio starts with Ed saying, "I'll always love you, but I can't be with you," but quickly turns nasty as Liz snaps back, "Are you done?" 
From there, Ed unleashes on Liz with some very choice words. "For you to even offer to give a coworker a ride home to El Cajon, what the f–k is wrong with you? Are you that f—ed up?"
Liz pleads with Ed to stop belittling her, but he barely takes a breath. "You are f—ed up in the head."
'90 Day Fiancé' fans are done with Ed and the way he treats women
Fans are having a hard time seeing what Liz sees in 90 Day: The Single Life star Ed, especially after this phone call. He has a horrible track record with how he treats women, and it's becoming more evident the longer he's a part of the 90 Day Fiancé franchise.
One Redditor wrote, "He is a sociopath! Seriously! He likes to put on a mask in front of a camera that he is just a kind hearted person. He is being emotionally abusive and thinks its okay. No one should ever be talked to that way."
Another Reddit user added, "Dude, can we f—–g cancel him now? This piece of s–t does not deserve any more attention from TLC. They need to get his disgusting face off of television and he needs to be forgotten. That would be the best punishment. And Liz needs to get help and get out. Oh god I'm so mad listening to that. What a garbage human being."
For now, it doesn't seem like Ed is going anywhere, and fans are sure to see more of him and Liz now that they're engaged.