A 2018 Employee Complaint Suggests 'Ellen Show' Toxicity Has a Long Track Record
The Ellen DeGeneres Show reportedly knew of at least one incident back in 2018. Warner Bro. launched an investigation into "toxic work environment" allegations but didn't cause the firestorm witnessed recently. Here's what we know about the still-developing situation as DeGeneres and crew try to revive her brand.
Inside that 2018 'Ellen Show' claim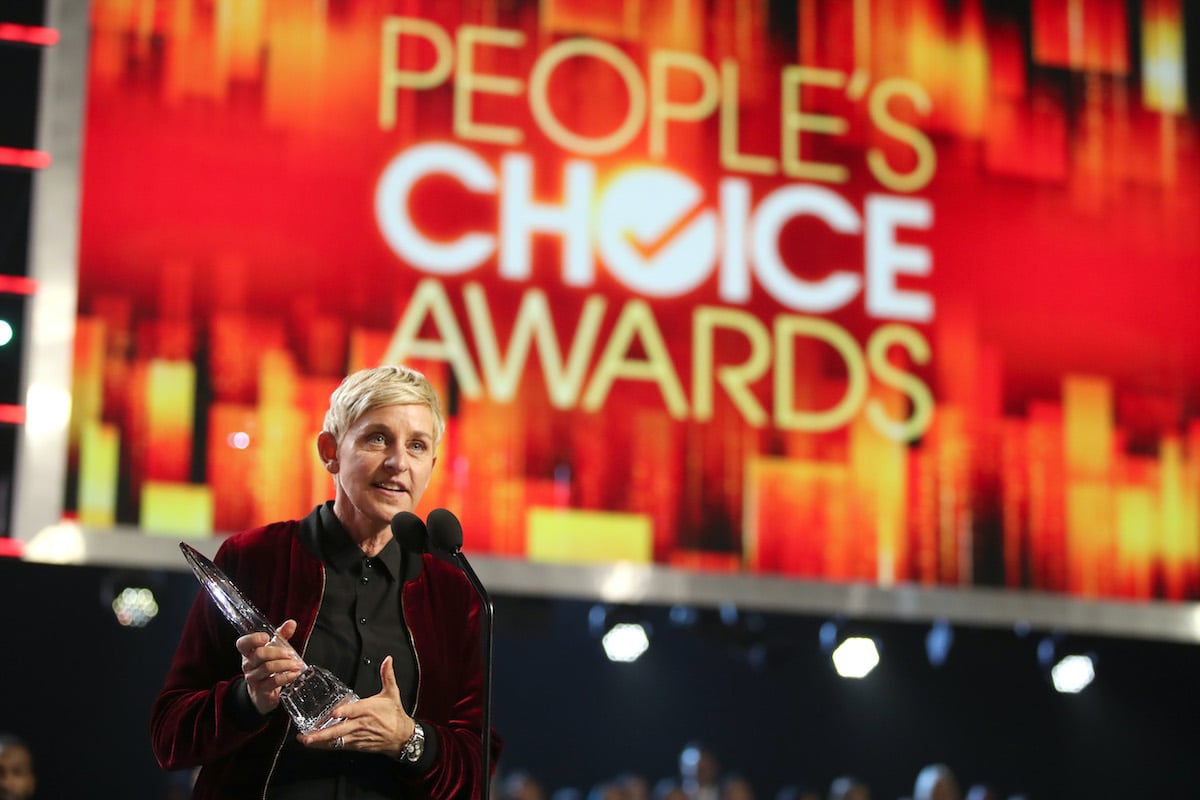 The Ellen DeGeneres Show executives are scrambling to recover from unsavory press. The July BuzzFeed News report, Twitter threads, and celebrity call-outs have tarnished the Ellen DeGeneres brand, according to fans.
Current and former employees said a 2018 complaint was filed with a union. The allegations included gender discrimination, including sexist remarks made by top producers," according to a new BuzzFeed piece.
The outlet did not state which union claiming sources "cited fear of retribution."
Warner Bros. launched an investigation but found "nothing new or noteworthy about the issue."
The spokesperson added: "It was investigated by an outside investigator and resolved with no merit to claims of gender discrimination. As previously stated, we are committed to changing the things that need to change and moving forward in a constructive and positive way."
Producers had too much power, too long, one former employee said
Ed Glavin, Kevin Leman, and Jonathan Norman exited as a result of the complaints of "sexual misconduct, harassment, racism, and a hostile work environment." Leman and Norman "categorically denied" accusations. Glavin has yet to respond.
The ongoing investigation began after BuzzFeed's initial report. It's "nearing its conclusion," according to David McGuire, executive vice president of programming at Warner Bros.
"This should've never happened to begin with, never gotten to the point where these people were unchecked and had that kind of power," a former employee said. "It starts at the top. It starts with Ellen, it starts with Warner Bros., and the culture they create and the culture they allow."
DeGeneres apologized via email on July 30, with executive producers Mary Connelly, Andy Lassner, and Derek Westervelt. However, employees don't feel secure in that response considering how long reports went ignored.
Some say the firings were 'long overdue', but are they enough?
Former employees don't feel The Ellen Show has taken big enough steps to remedy things.
"Saying 'we parted ways,' that's not enough," one former employee said. "Are they just going to move Ed [Glavin] to the next Telepictures show?"
Employees noted that letting go of Glavin is a "step in the right direction."Others stated that current EP's (Connelly, Lassner, and Westervelt) are part of the problem.
"They let Ed [Glavin] run the show for a long time and they were very content to take a back seat, so now they're gonna have to steer the ship," one former employee said. "They've seen it all for the 17 years that they've been there. It's not like they don't know what happened."
DeGeneres and staff recetly added more benefis for current employees including five days of paid days off, paid birthdays off, and paid time for doctor's appointments. Still, without accountability by Warner Bros. and Telepictures, is it enough?
"Four out of the five people who make up your upper management, 80% of your upper management, are still there," one former employee said. "Now Ellen can go on and rescue her brand."
We'll have to wait and see what happens next. Hopefully, any lingering complaints have been dealt with — for the sake of those affected employees — so The Ellen Show can start anew when the season resumes in September.