A 'Bachelor' Fan Is Getting Mercilessly Called out for Calling Peter Weber and Victoria F. 'Relationship Goals'
Last night was fantasy suites on Peter Weber's season of The Bachelor. Though much of the pilot's season drama has dealt with controversial contestant Victoria Fuller, the fantasy suites episode largely focused on Weber's date with Madison Prewett.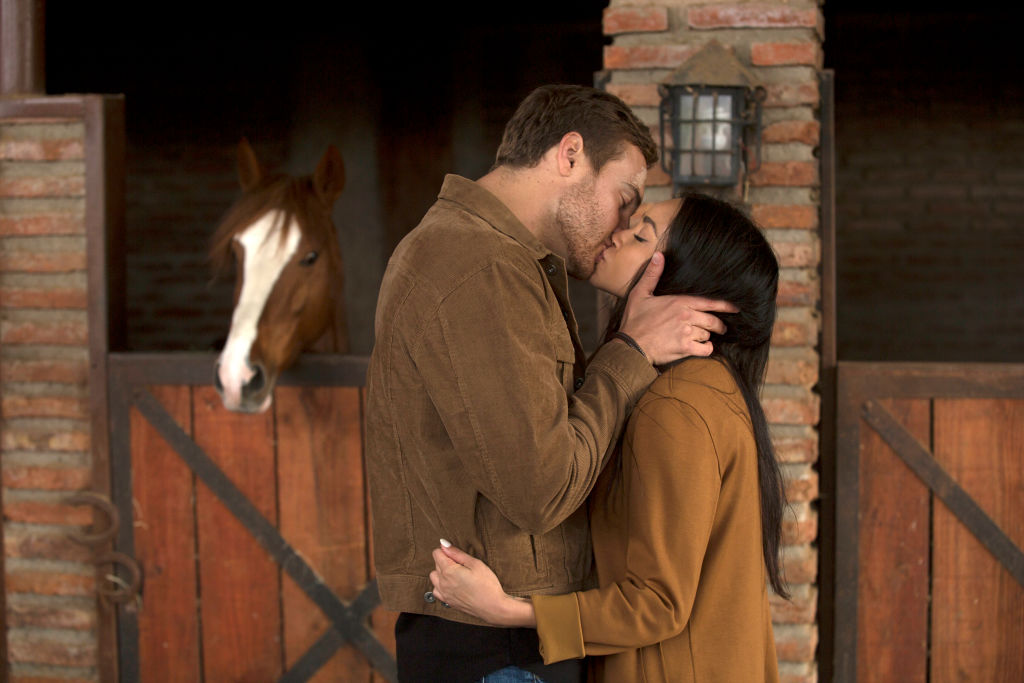 Just after hometowns, Madison told Weber she'd leave the show if he were to have sex with the other contestants. During their fantasy suite dinner, she checked in on her request. He admitted he'd been "intimate," and Madison, seemingly, left the show.
Peter Weber and Victoria F.
Most of Weber and Victoria F.'s time together has involved Victoria F. leaving the scene, saying she couldn't handle whatever conversation they'd been having. During hometowns, Weber didn't even meet the medical sales representative's family because they got into a huge fight – earlier in the day, one of Weber's exes approached him and told him she knew Victoria F. and that she's "broken up relationships." When Weber asked the contestant about it she blew up and walked away.
Weber's fantasy suite date with Victoria F., however, was shockingly drama-free. The two enjoyed a scenic helicopter ride and a picnic by a waterfall. During the evening portion of their date, Victoria F. almost shut down but Weber assured her and they powered through. The overnight portion of their fantasy suite seemed to go well, too, as they were all smiles the next morning and Victoria F. said their relationship had grown. She even told a producer she "loves [Weber] so much."
That being said, fans still aren't convinced Weber should be giving his final rose to Victoria F.
One fan wrote that Peter Weber and Victoria F. are 'relationship goals' and Bachelor Nation let them have it
The controversial contestant posted two photos of her time in Australia with the bachelor – one of her with a koala and one with Weber.
"Heading down unda tonight with my mates," she captioned the post.
One fan commented on the photos: "Peter and Victoria are relationship goals."
It did not go over well.
"HAHAHA WHAT SHOW ARE YOU WATCHING?!" responded another Bachelor fan.
"if you were a struggling therapist or a divorce lawyer," wrote another.
"Find new goals," commented another.
"you mean disfunctional relationship goals?" asked another.
"ummm signs of a really unhealthy relationship. Lack of communication skills, disrespect, immaturity, irrational, etc.," commented another fan.
"it must be Opposite Day," wrote another Instagram user.
"yes, they definitely deserve each other," wrote another.
All we have left of Weber's season are the "Women Tell All" and the finale, which has been previewed to be incredibly dramatic. Will Peter Weber end up with Victoria F.? Fans are hoping not. But we don't have to wait too much longer to find out.
Read more: Fans React to Tyler Cameron's Acting Debut in 'Single Parents'–'More Exciting Than This Entire Season of The Bachelor'