'A Beautiful Day in the Neighborhood': You Can Spot Mr. Rogers' Real-Life Widow in This Memorable Scene
The new movie A Beautiful Day in the Neighborhood stars beloved film star Tom Hanks as the children's program host Mr. Rogers. Fred Rogers, also the subject of popular 2018 documentary Won't You Be My Neighbor, died in 2003. His wife Joanne Rogers is alive and well; the widow of the iconic TV host even briefly appeared in one of the most meaningful scenes in A Beautiful Day in the Neighborhood.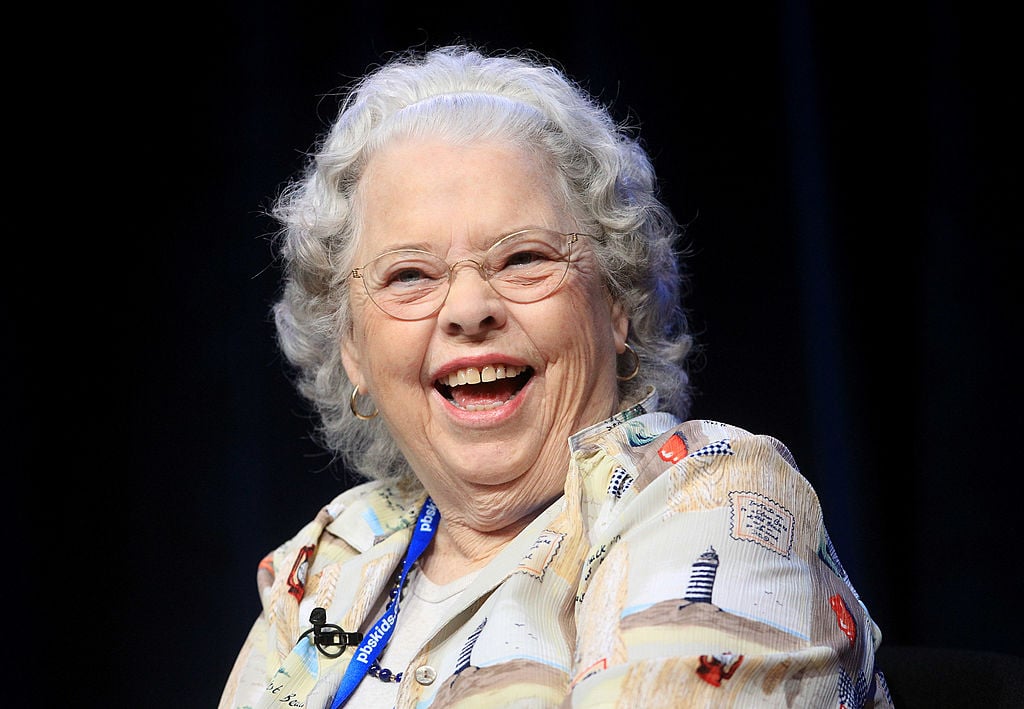 'A Beautiful Day In the Neighborhood' enjoys moderate box office success against 'Frozen 2'
Forbes reported that in its first ten days in theaters, A Beautiful Day in the Neighborhood made $35.7 million at the box office. $17.3 million of that was taken in over the late-November holiday weekend.
Unsurprisingly, Frozen 2 took first place at the box office for Thanksgiving weekend, grossing "an estimated $124 million," Entertainment Weekly reported. That makes Frozen 2 the highest-grossing film ever to play Thanksgiving weekend.
Second and third place went to Knives Out and Ford v Ferrari, respectively, leaving A Beautiful Day in a respectable fourth place for the five-day weekend.
With 96% on Rotten Tomatoes, reviews for the Mr. Rogers movie are more than neighborly
Critics and fans alike have been gushing over Tom Hanks' performance as Mr. Rogers, as well as the film as a whole.
Joanne Rogers, Mr. Rogers' surviving wife, was played by actress Maryann Plunkett in A Beautiful Day in the Neighborhood. Mrs. Rogers said she loved the way Plunkett portrayed her.
"She did an amazing job," Mrs. Rogers told press at a screening for the film. Although many nostalgic movie-goers expect anything Mr. Rogers-related to cause some serious waterworks, Joanne Rogers said she didn't shed a tear watching the new film. But she has a very sweet reason for that.
"Seeing the movie didn't make me cry, because everything I see about Fred is a gift," she admitted.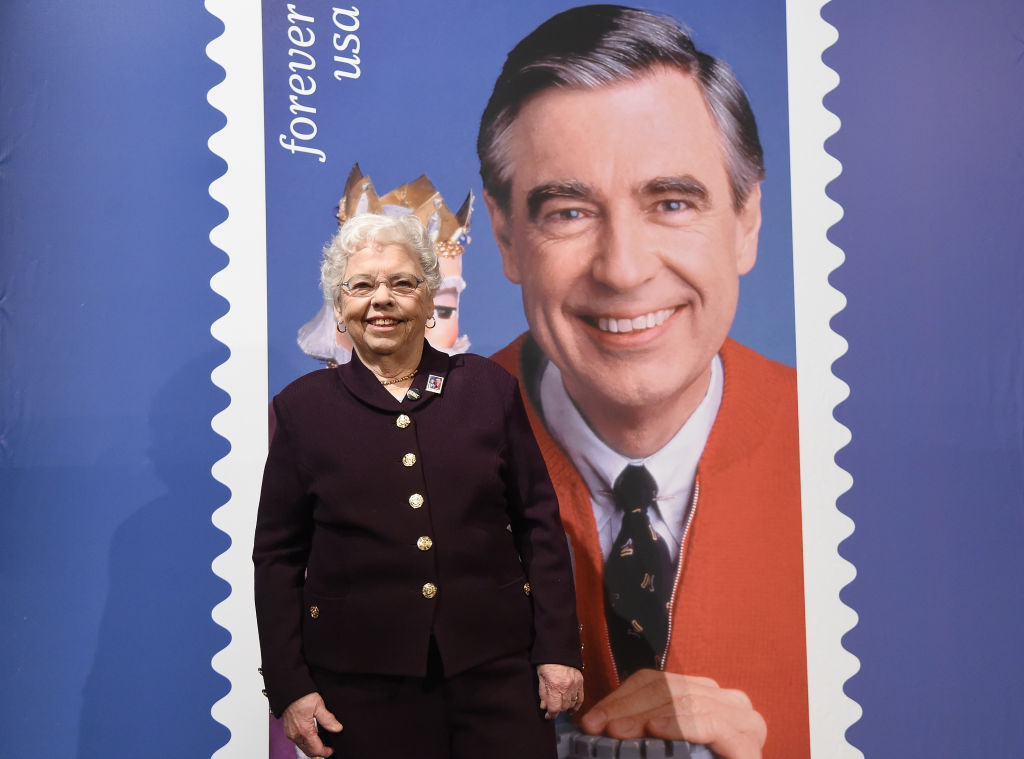 Mr. Rogers' wife joined the cast of 'A Beautiful Day in the Neighborhood'
Movie-goers can even see Joanne Rogers in A Beautiful Day in the Neighborhood.
Mrs. Rogers can be spotted in the scene at The Mandarin Gourmet Restaurant, a Chinese spot in Pittsburgh. In the movie, characters Fred Rogers and Lloyd Vogel, played by Tom Hanks and Matthew Rhys respectively, share lunch at the Chinese restaurant. Viewers can catch a glimpse of Joanne Rogers' face when the camera pans around to other guests eating at the restaurant.
Mr. Rogers' widow told press that appearing in this particular scene was very special because she and her late husband often ate Chinese together.
"We enjoyed Chinese food," Mrs. Rogers said.
David Newell, who played postman Mr. McFeely on Mr. Rogers' children's program, also appeared in the restaurant scene.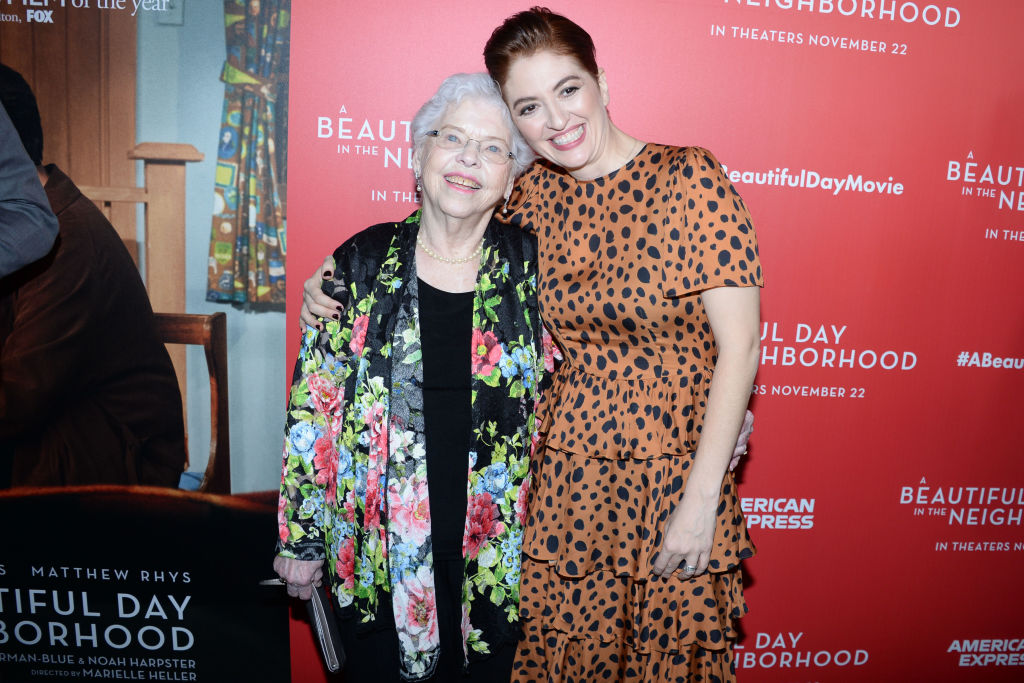 "I got to see a lot of old friends shooting that scene," Mrs. Rogers told reporters. She said that director Marielle Heller started shooting the Chinese restaurant scene early.
"It was 7:30 in the morning," she said, "so we had a Chinese breakfast."