'A Boob's Life: Leslie Lehr Tells Us About Her Latest Book
Showbiz Cheat Sheet chatted with Leslie Lehr, author of the book A Boob's Life. Here's what she had to say about her latest project.
Showbiz Cheat Sheet: What inspired you to write this book?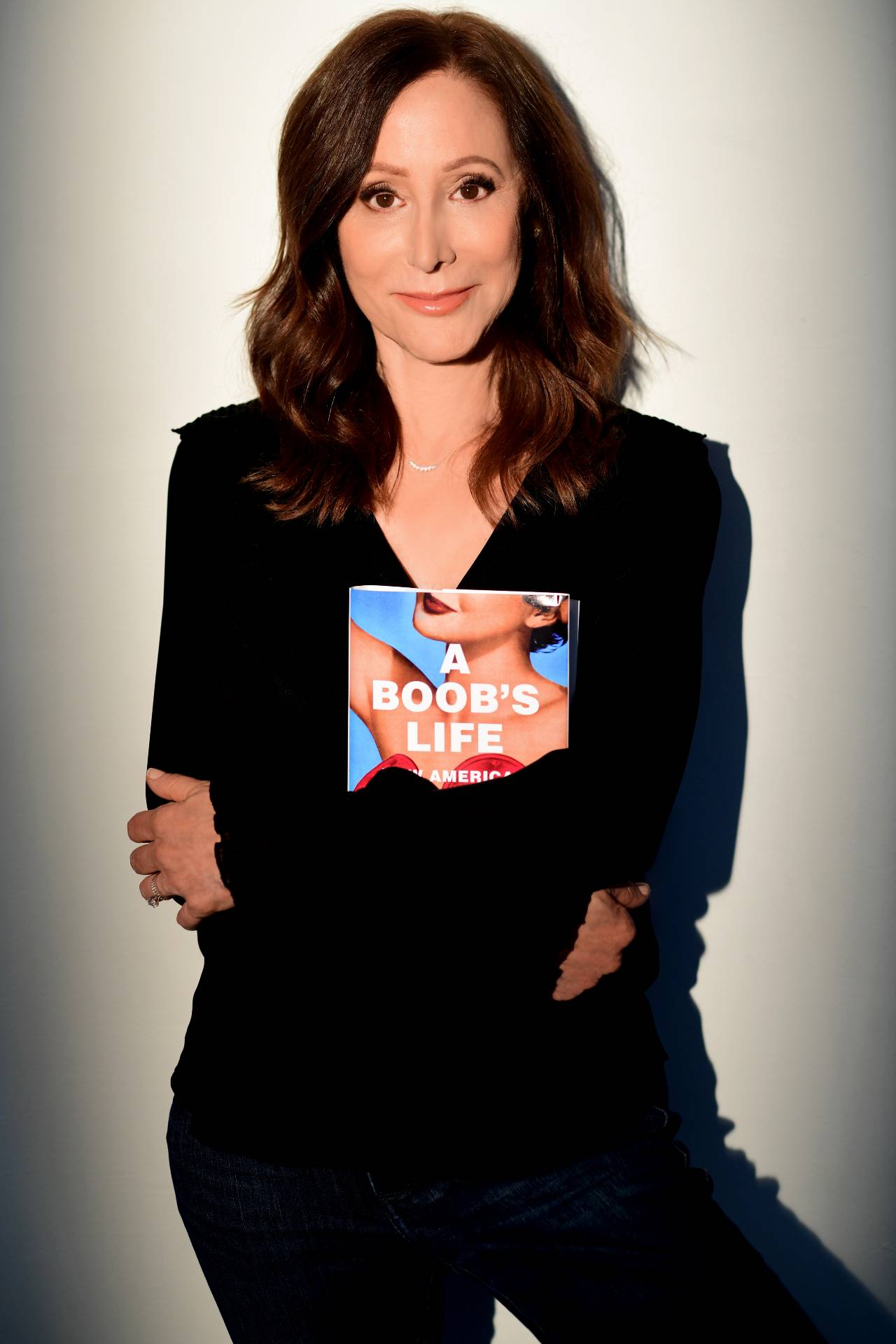 Leslie Lehr: My nipples were cross-eyed! I got out of the shower, ready for a romantic evening with my husband, then saw them in the mirror and was furious. I'd just recovered from breast cancer and was happy to be alive. But after a lifetime of being flat and faux, suckled and saggy, radiated and reconstructed, I wanted them to be perfect. My husband accused me of being obsessed. I was insulted. The TV was on, and David Letterman made a boob joke, which made me even angrier.
I could track every major event of my life by my breasts. From breast envy to breastfeeding to breast implants to breast cancer–this body part had a huge impact for all women. I had to admit, my husband was right. I am obsessed. But why?
I couldn't sleep. I started googling and found books on biology and body image and breast cancer – but no one book that covered a whole life. I started looking at history and politics and advertising and TV shows from a new perspective. Turns out, we're all obsessed. I needed to know how it happened.
Most people think everyone in the world loves breasts, that it's biological, but that's not entirely true. America has had a unique history with breasts that happens to parallel my life exactly. By tracking what was happening as I grew up, I hoped to understand how I became obsessed–and decide what to do about my cross-eyed nipples. Did I need to fix them? Were they broken? Turns out, that the way we view breasts, the part of a woman that enters the room first, has influenced both men and women in profound and surprising ways.
CS: What advice would you give to women who are insecure about their breasts?
LL: You are not alone! I've been insecure about my boobs ever since I found my father's Playboy magazine when I was six years old. When I was 36, my mother said I was "deformed." We were at Victoria's Secret shopping for a bra for me to wear under a beautiful dress she bought for my birthday.
After breastfeeding two kids, my nipples pointed down like Eeyore, the sad donkey in Winnie the Pooh. My mom was a PhD, a woman's libber from the 1960s and 70s, but she had never nursed. Doctors back then insisted that formula was healthier for babies. So, her breasts were still pretty. And by pretty, I mean the way advertisements and magazines and movies teach us how breasts should look.
In the 1980s, plastic surgeons declared that small breasts are a "disease." That paved the way for a booming industry. Breast augmentation has been the No. 1 elective surgery in America for some time, averaging 300,000 surgeries a year. Almost the same number of women get breast cancer every year – and it's not related. Add the number of women going through the shape-changing stages of breastfeeding every year. How could we not be insecure?
Everyone has a boob story, even women who say they don't care about their boobs. Too big, too small, too droopy–and most don't match. Breasts are an undeniable symbol of womanhood, a true marker of identity that is complicated by America's obsession with them. Intellectually, we know the images we see are inflated and airbrushed, but emotionally it's impossible to detach from the culture we live in.
My advice? The more we can appreciate our breasts, and other women's choices about them, the happier we'll all be.
A Boob's Life, which is set to be released March 2, 2021, can be pre-ordered now on Amazon. Stay tuned for more from our interview.
Follow Sheiresa Ngo on Twitter.