A Clint Eastwood Classic Inspired This 'Jiu Jitsu' Fight Scene
The new sci-fi martial arts epic Jiu Jitsu features an ensemble of great martial artists. Tony Jaa joins Kickboxer: Vengeance star Alain Moussi, with JuJu Chan, Frank Grillo, Marrese Crump and even Nicolas Cage in the action. However, director Dimitri Logothetis said it was Clint Eastwood who inspired one of the film's wildest set pieces.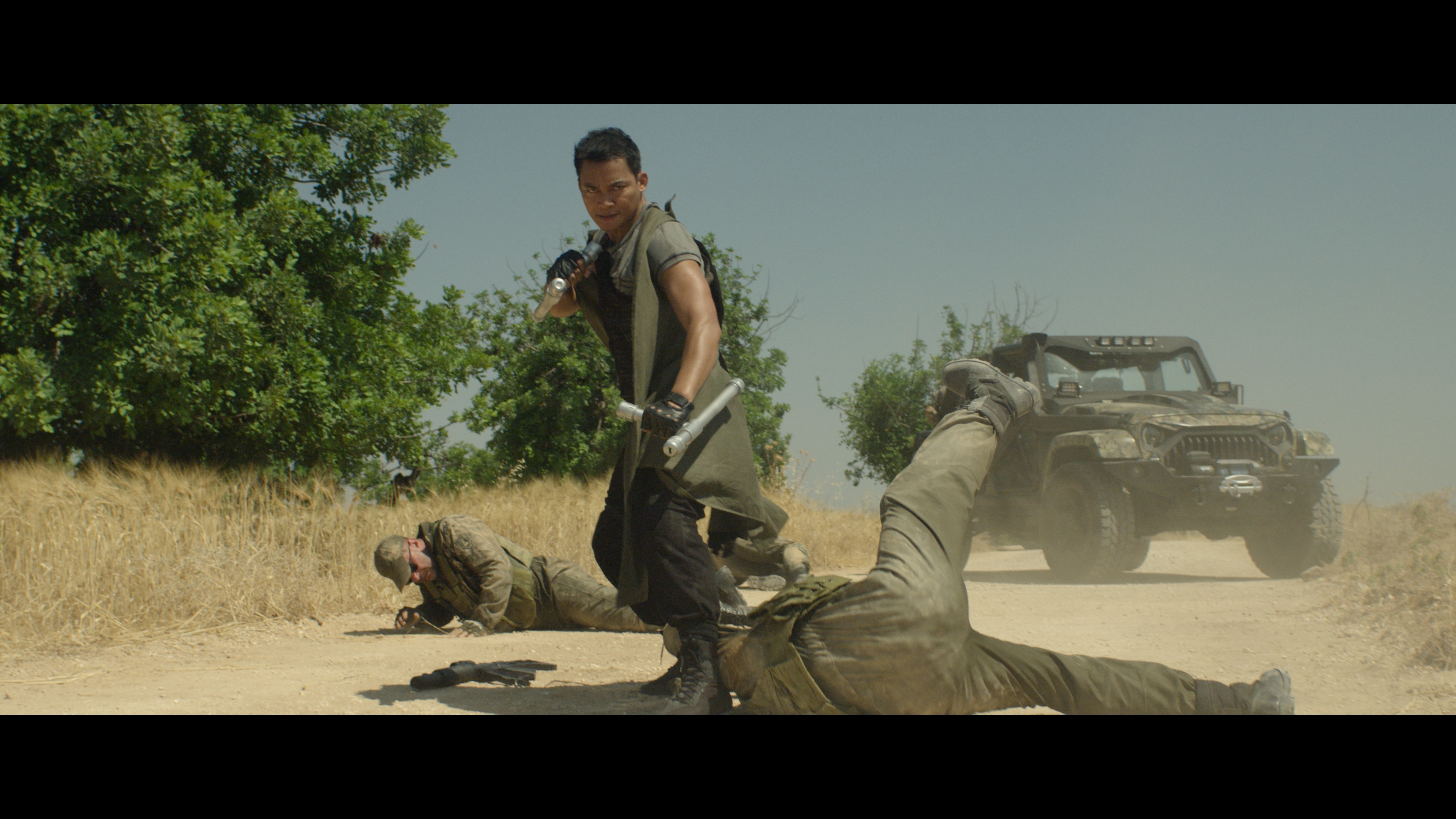 Logothetis spoke with Showbiz Cheat Sheet about Jiu Jitsu by phone. We'll have more with Logothetis and Moussi this weekend. Jiu Jitsu is available in theaters and VOD now. 
The Clint Eastwood movie that inspired 'Jiu Jitsu'
Today, Eastwood may be most famous for his westerns, Dirty Harry movies or his Oscar-winning directing career. In 1978 he made a road movie with Clyde the orangutan.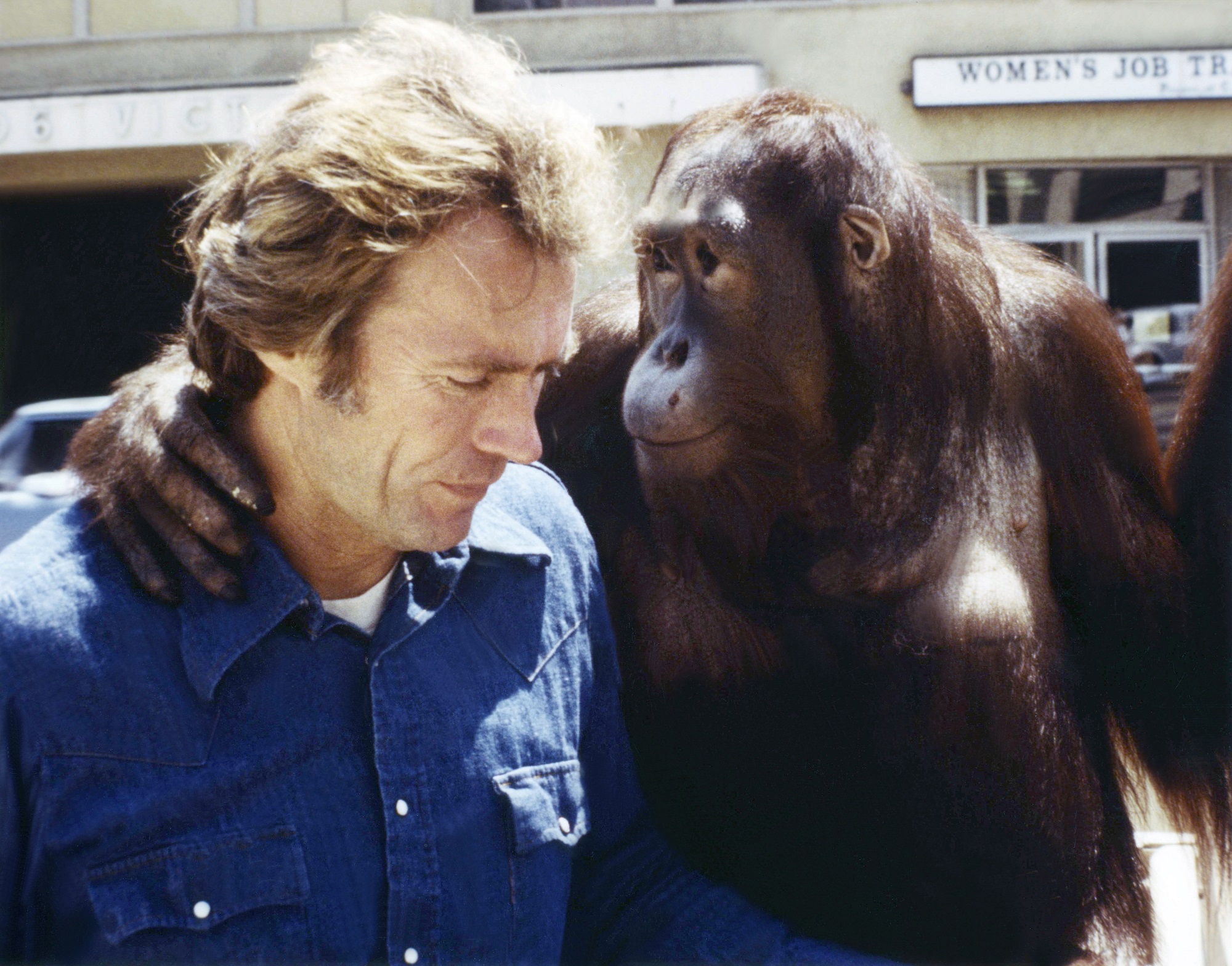 "I remember being influenced when I was a kid by watching a movie called Every Which Way But Loose with Clint Eastwood," Logothetis said. "His sidekick was a big monkey. It's the first time that he actually started to punch the camera."
How 'Jiu Jitsu' adapted Clint Eastwoood
In Every Which Way But Loose and its sequel, Any Which Way You Can, Eastwood gets into a series of scuffles. He actually punches at the camera, which was an innovative technique at the time. In Jiu Jitsu, Logothetis put the camera behind Moussi's fists.
"I thought to myself that would be really cool to do in this, especially with the fact that a lot of the audience plays video games nowadays," Logothetis said. "I thought I would change the point of view as if you are Alain's character and then he steps out of the camera and does a bunch of fighting, and then the camera steps back in and it's his point of view again."
Alain Moussi weighs in on the 'Jiu Jitsu' scene 
The first person scene in Jiu Jitsu features the initial meeting of Jake (Moussi) and Kueng (Tony Jaa). While Logothetis was toying with the camera angles, Jaa and Moussi were bonding over martial arts.
He did his thing when he did his own scene with our stunt team. Once we got together and started collaborating in that scene, we just bounced. We had fun. I watched him, he watched me. We tried to get off each other as we moved through the scene, just two guys that are martial artists, lifelong martial artists having a blast performing on set. We had that in common and Tony is such a gentleman, he's a great human being. He's fun to be around. He jokes around and doesn't take himself seriously at all which is what I love.

Alain Moussi, interview with Showbiz Cheat Sheet, 11/16/2020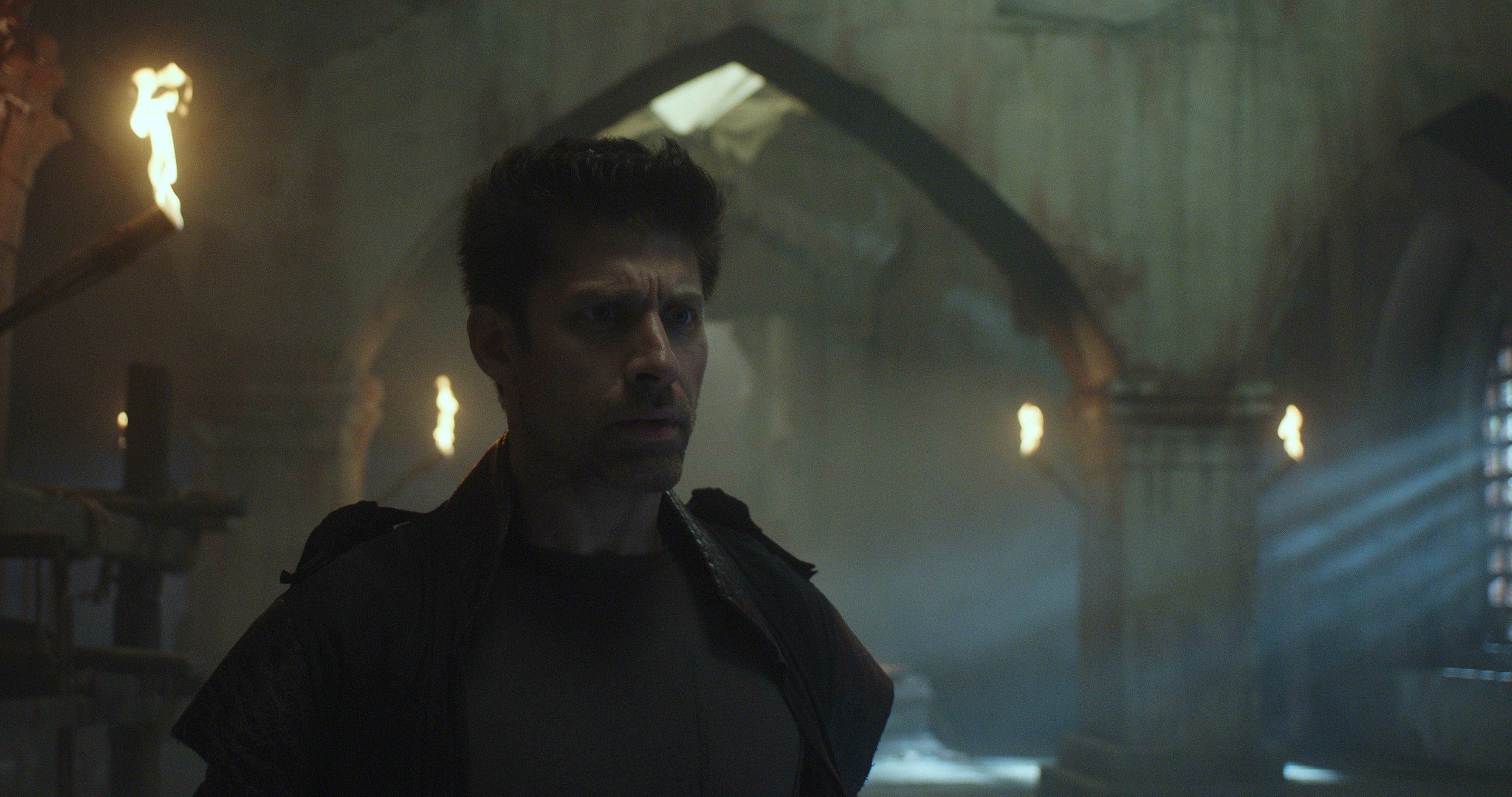 The scene also switches from Jake's point of view to the camera following Kueng and trying to catch up with him.
"With amazing martial artists like Tony and Alain Moussi who's a sixth degree Jiu Jitsu master, I try to follow and create these oners where they take on several fighters at the same time and do it across really rough terrain," Logothetis said. "So I change points of view on purpose."