A Complete Breakdown of the 'Breaking Bad,' 'El Camino,' and 'Better Call Saul' Timeline
The events of 'Better Call Saul,' 'Breaking Bad,' and 'El Camino' all make sense chronologically -- here's how.
Even the biggest Breaking Bad and Better Call Saul fans may find it a little confusing keeping the timeline straight. Part of the issue is that Better Call Saul is technically a prequel, meaning the events all occur before Walter White becomes a meth-cooking murderer and Saul Goodman embarks on a career defending criminals. People change names and jobs, plus some characters disappear altogether.
And it's been a while since Walt and Jesse did their first cook. Breaking Bad premiered way back in 2008 and wrapped in 2013. Meanwhile, Better Call Saul premiered in 2015 but covers events from further back than that. One aspect fans truly appreciate is how the timeline makes sense and doesn't deviate between the two shows.  
Ahead, this timeline courtesy of Den of Geek lays out all the events chronologically, from Better Call Saul to El Camino: A Breaking Bad Movie and after.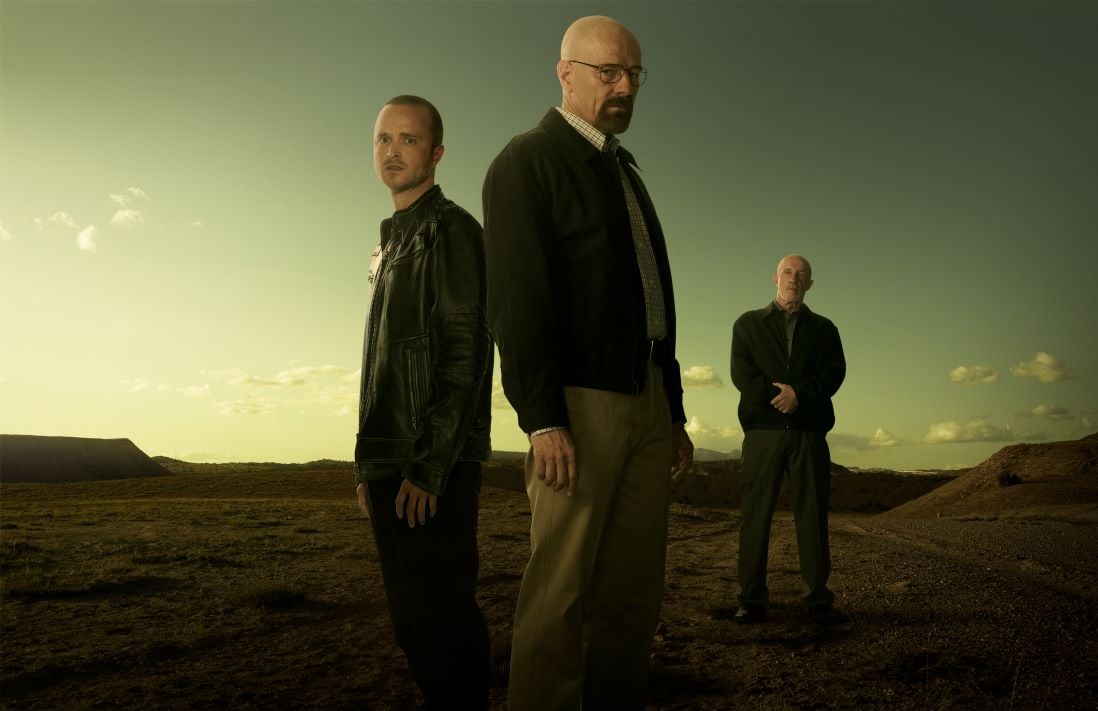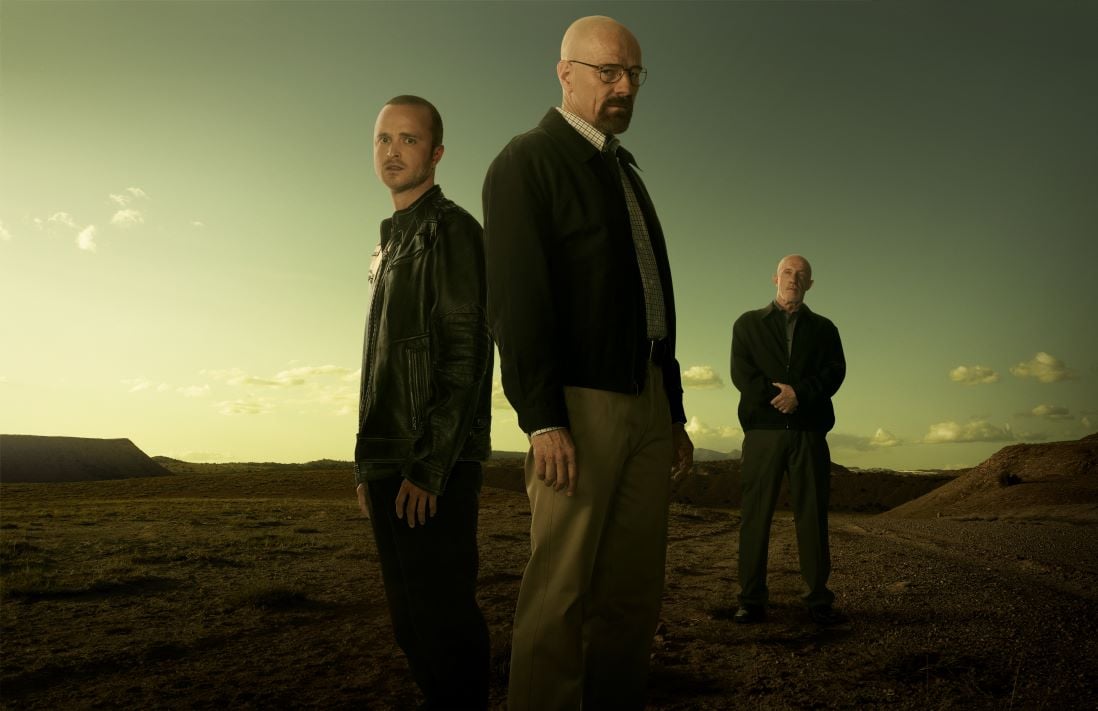 Before 'Better Call Saul'
1980 – Hamlin, Hamlin & McGill is founded in Albuquerque.
1980s – Walter White plus two business partners create Gray Matter Technologies, which will later become a billion-dollar company. Walt sells his share for $5,000.
1989 – Hector Salamanca kills Gus's partner Max Arciniega.
Circa 1992 – Marco and Slippin' Jimmy run schemes in Chicago.
Circa 1997 – Jimmy passes the bar but gets blocked from working at HHM.
1998 – 2002 – Jesse Pinkman takes Walter White's chemistry class at some point in high school.
Jan. 2001 – Chuck takes a sabbatical from HHM.
Sept. 2001 – Matt Ehrmantraut is murdered by his corrupt fellow police officers in Philadelphia. His father Mike, also a cop, takes revenge and kills them in 2002.
'Better Call Saul' timeline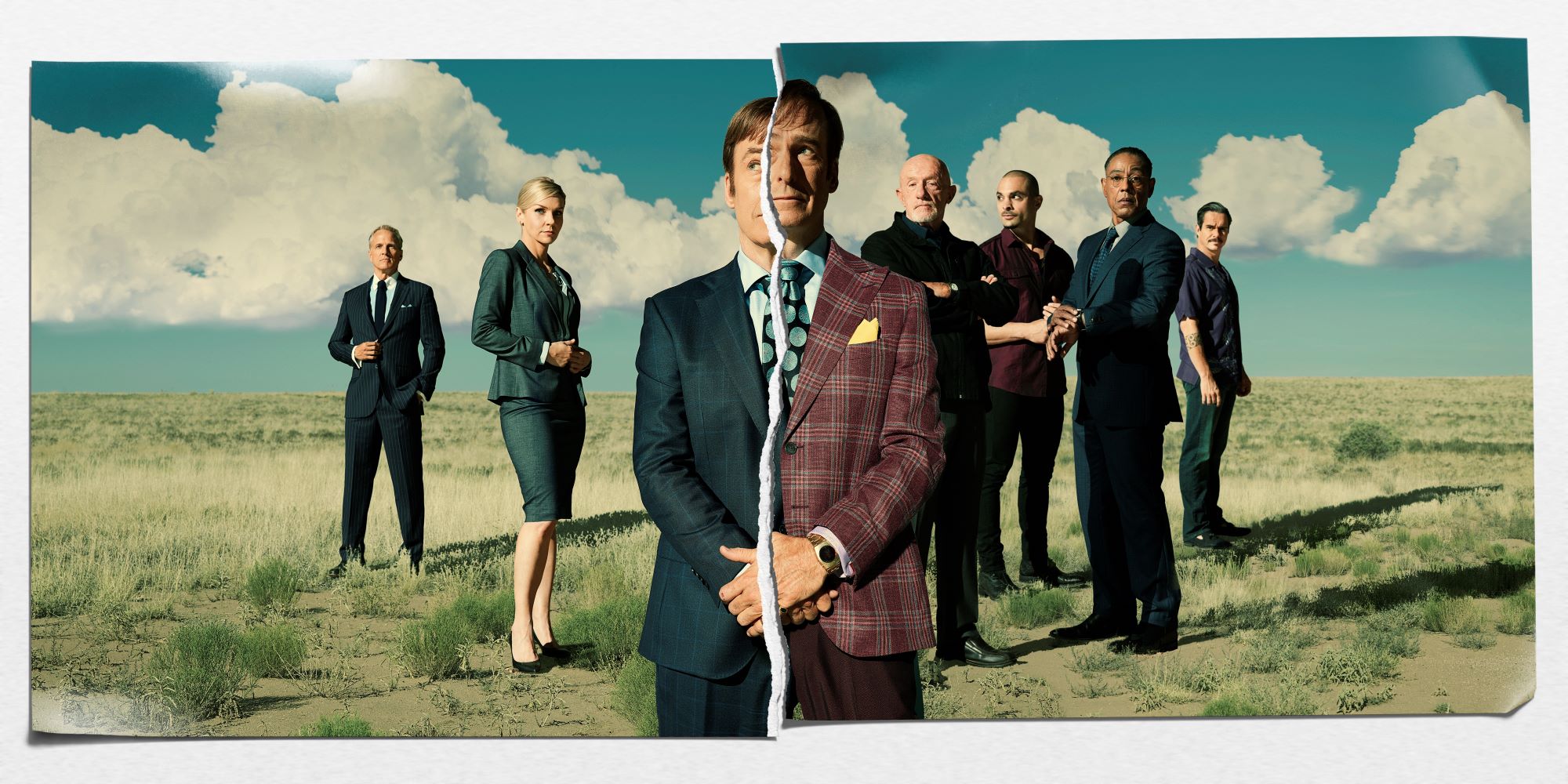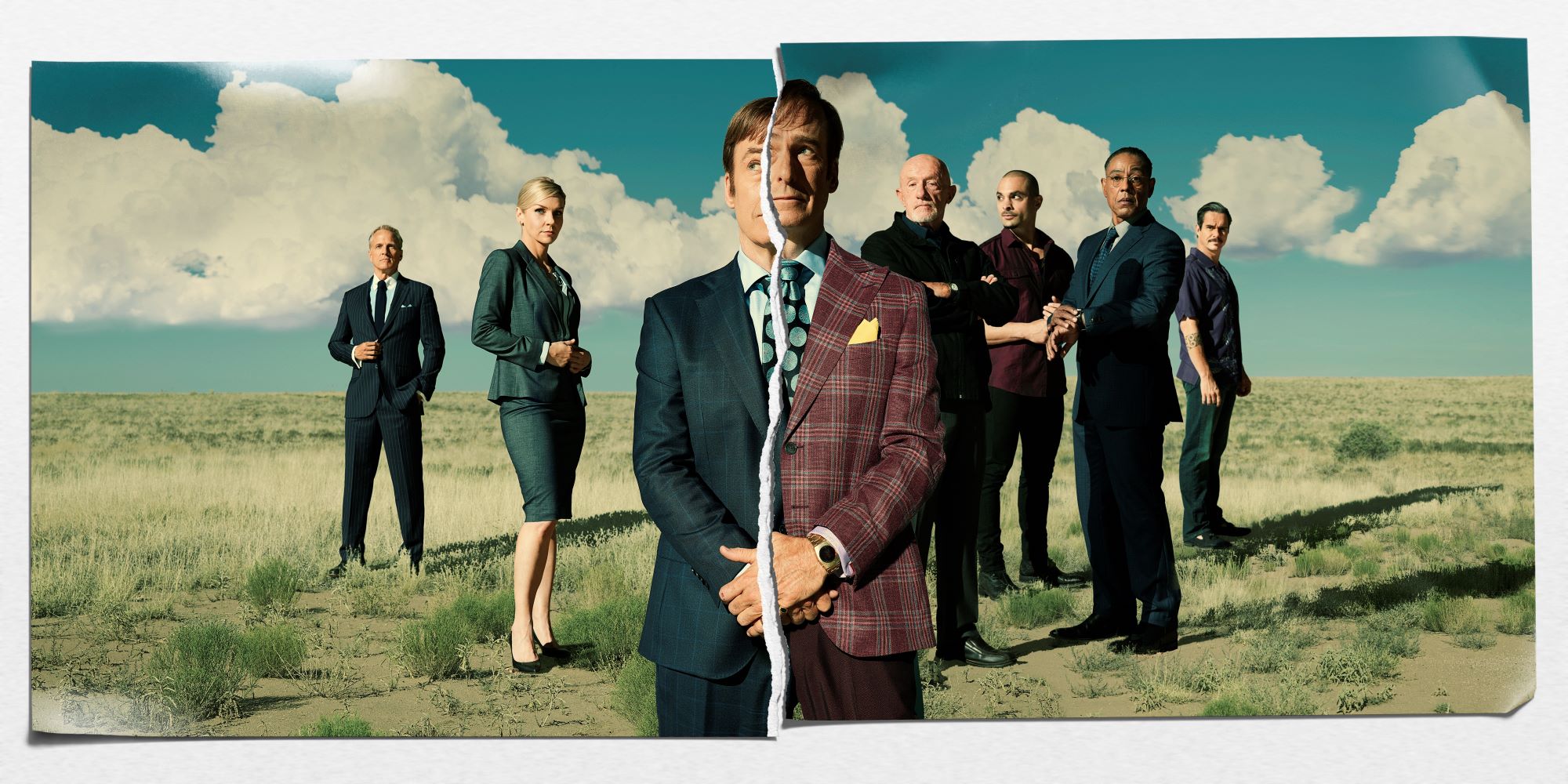 Season 1, May 2002 – June 2002
Jimmy McGill is working as a public defender when he first dabbles in the criminal underworld and encounters Nacho Varga and Tuco Salamanca. He tries to get hired by Craig Kettleman, who was accused of embezzlement, but Craig declines. Later the Kettlemans pay Jimmy $30,000 to keep quiet after he discovers they did indeed embezzle the money. This is also when Jimmy meets Mike Ehrmantraut.
Jimmy discovers that the Sandpiper Crossing retirement home is overcharging clients and sets about creating a class action lawsuit. Eventually, he has to hand the case over to HHM and goes back to petty scamming with Marco.
Season 2, July 2002 – Sept. 2002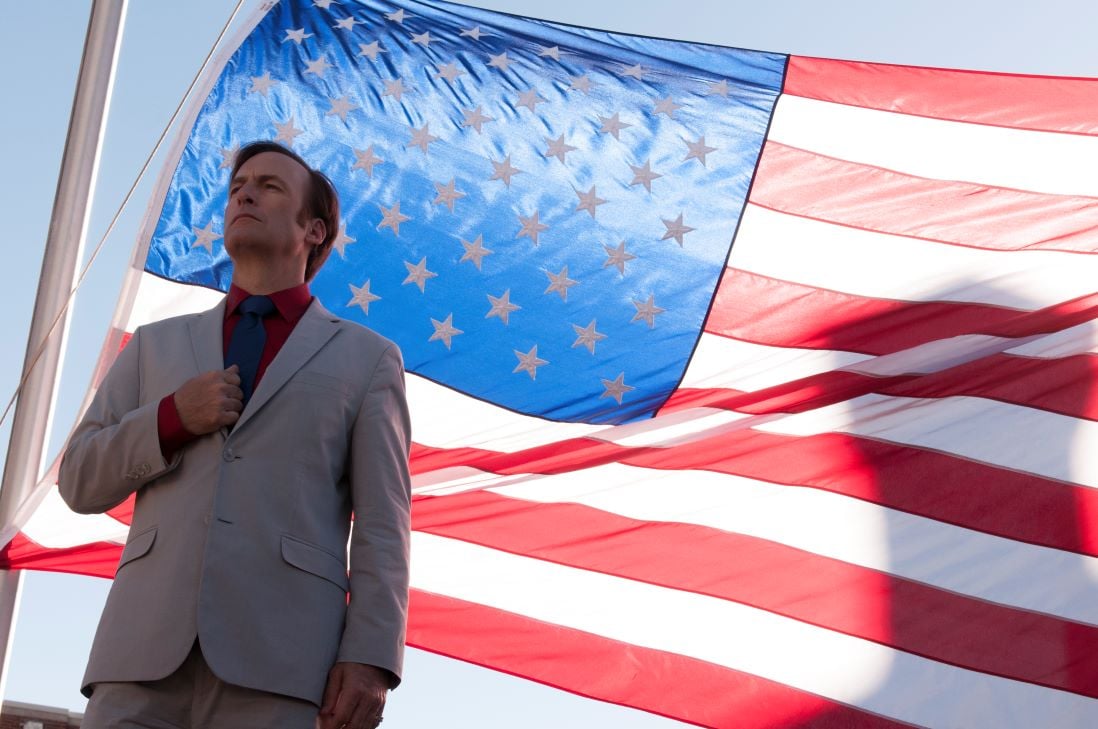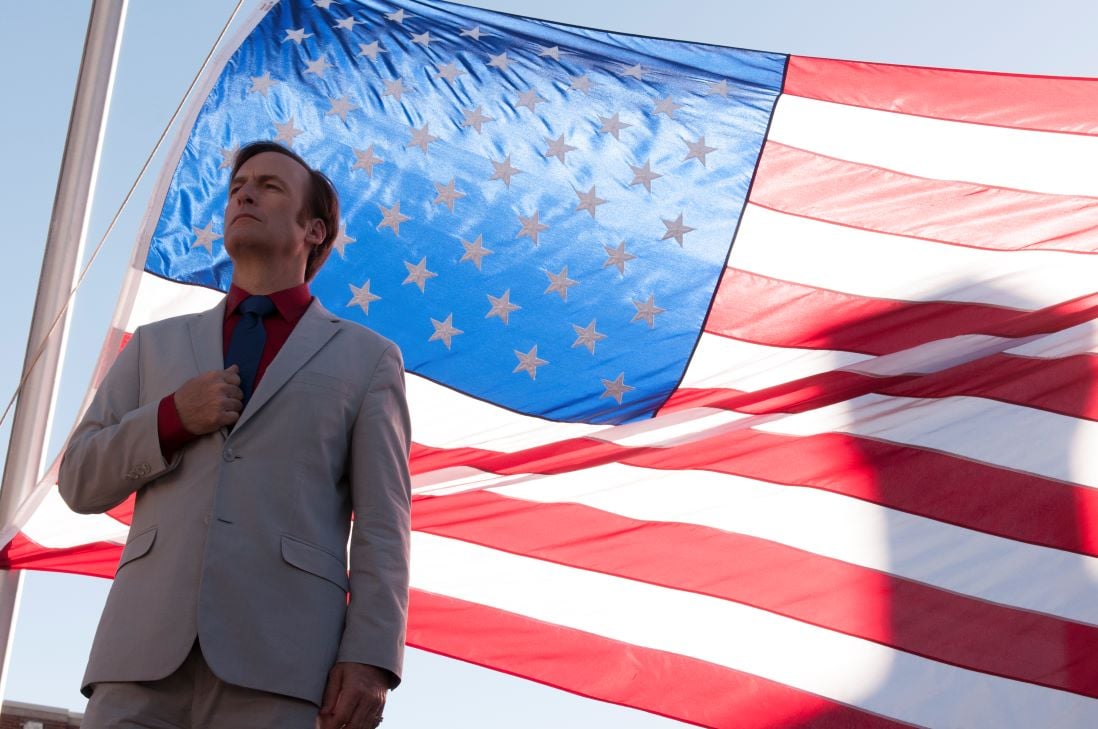 Jimmy takes a cushy corporate job at Davis & Main. Mike finds Jimmy after having legal trouble with a client, Daniel, who calls the police over stolen baseball cards even though he's involved in criminal activity.
Jimmy creates commercials for Davis & Main without their permission. He eventually gets fired on purpose so he can keep his sign-on bonus.
Kim Wexler tries to win the banking giant Mesa Verde as a client but HHM steals them. So Jimmy cons them by messing with paperwork (and his brother Chuck), getting Kim the account through shady measures.
Mike and Nacho work together to get Tuco sent to prison. Then Mike tries to kill Hector Salamanca with a sniper rifle but someone stops him.
Season 3, Sept. 2002 – March 2003
Mike discovers that local business owner and drug distributor Gus Fring is the one who kept him from murdering Hector. Gus tries to hire Mike, but he's reluctant.
Chuck tells Jimmy he has him on tape doctoring the paperwork for Mesa Verde and then tapes Jimmy sneaking into his house to destroy it. Chuck takes Jimmy to court but Jimmy exposes that his electromagnetic sensitivity might all be a sham while Chuck goes on an epic tirade, proving his vendetta is personal.
Nacho poisons Hector hoping to kill him, but he has a stroke and lives, mute in a wheelchair. Chuck commits suicide by burning down his house.
Season 4, March 2003 – March 2004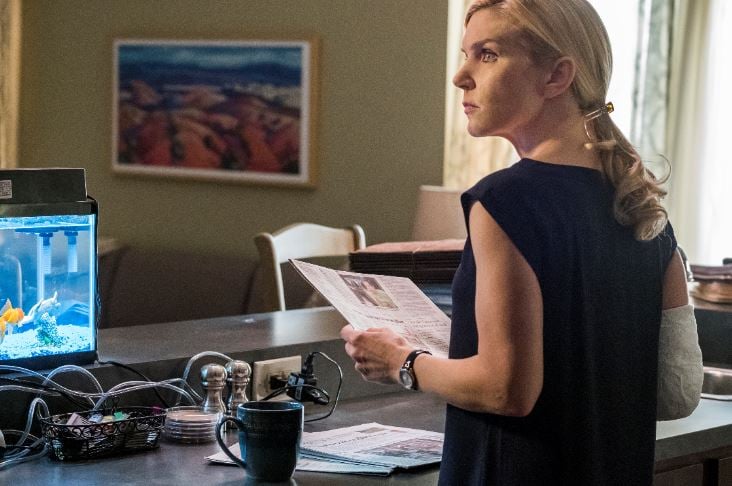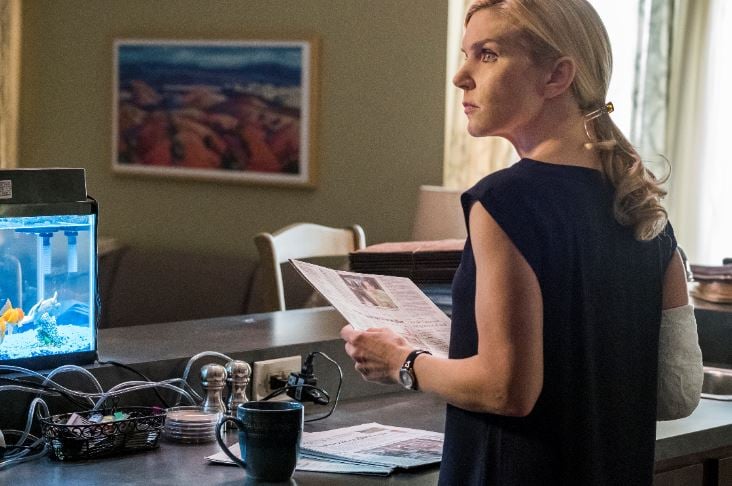 Jimmy starts pulling low-level scams again. Nacho starts working for Gus against his will and becomes a double agent for both him and the Salamancas. Kim brings her client Mesa Verde to Schweikart & Cokely, her new firm.
Kim and Jimmy work together to get his client Huell Babineaux exonerated from assaulting a police officer. Lalo Salamanca arrives to ensure the position of his family north of the border with Hector incapacitated.
Jimmy gets his law license back and changes his professional name to Saul Goodman. Mike kills the meth lab architect Werner Ziegler when Gus orders it even though he doesn't want to.
Season 5, April 2004 – June 2004
Jimmy starts advertising his legal services to criminals. He gets recruited by Lalo to represent drug dealer Krazy-8 and work for the cartel, which puts Jimmy in contact with DEA agents Hank Schrader and Steve Gomez.
Mike finally accepts Gus's job offer.
Lalo goes to jail and uses Jimmy as his lawyer. Jimmy gets ambushed while picking up his $7 million of bail money in the desert but Mike saves his life. Kim convinces Jimmy that they need to take down Howard Hamlin at HHM.
'Breaking Bad' timeline
Season 1, Sept. 2008 – Oct. 2008
Walter White is just an average high school chemistry teacher who is diagnosed with terminal lung cancer. After going on a ride-along with his DEA agent brother-in-law and coming face to face with drug money, he decides to start manufacturing crystal meth to make money for his family. He enlists the help of his former student, Jesse Pinkman.
The two meet Tuco Salamanca while looking for a distributor for their product.
Season 2, Oct. 2008 – Feb. 2009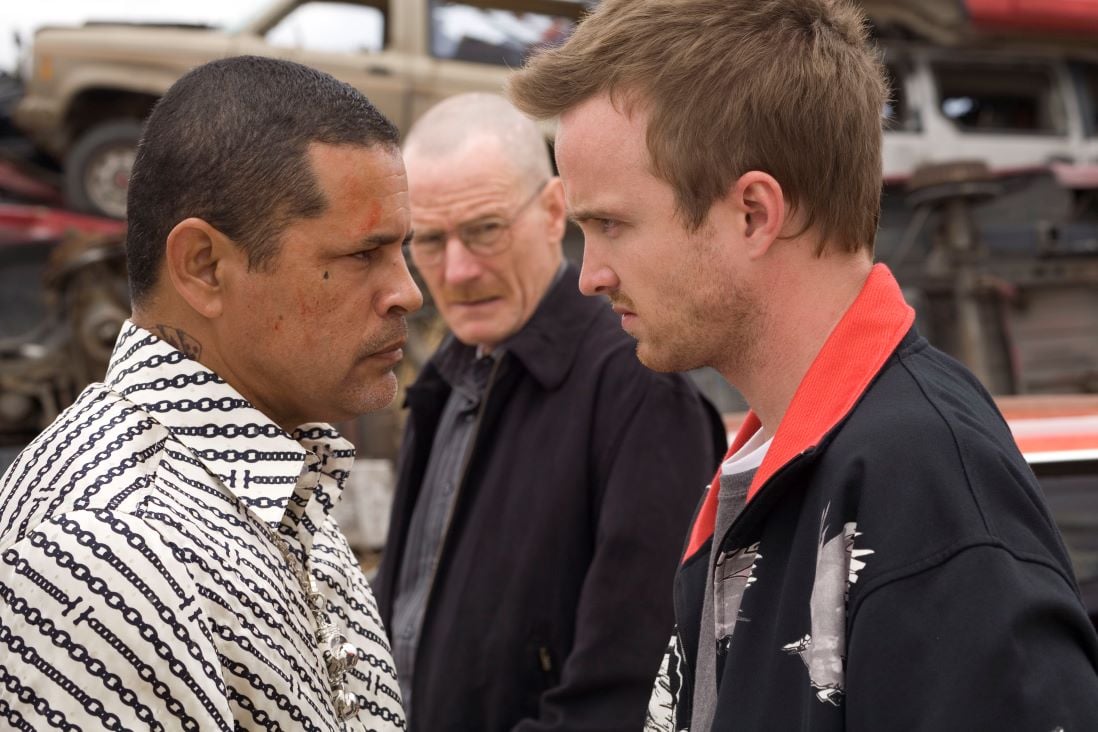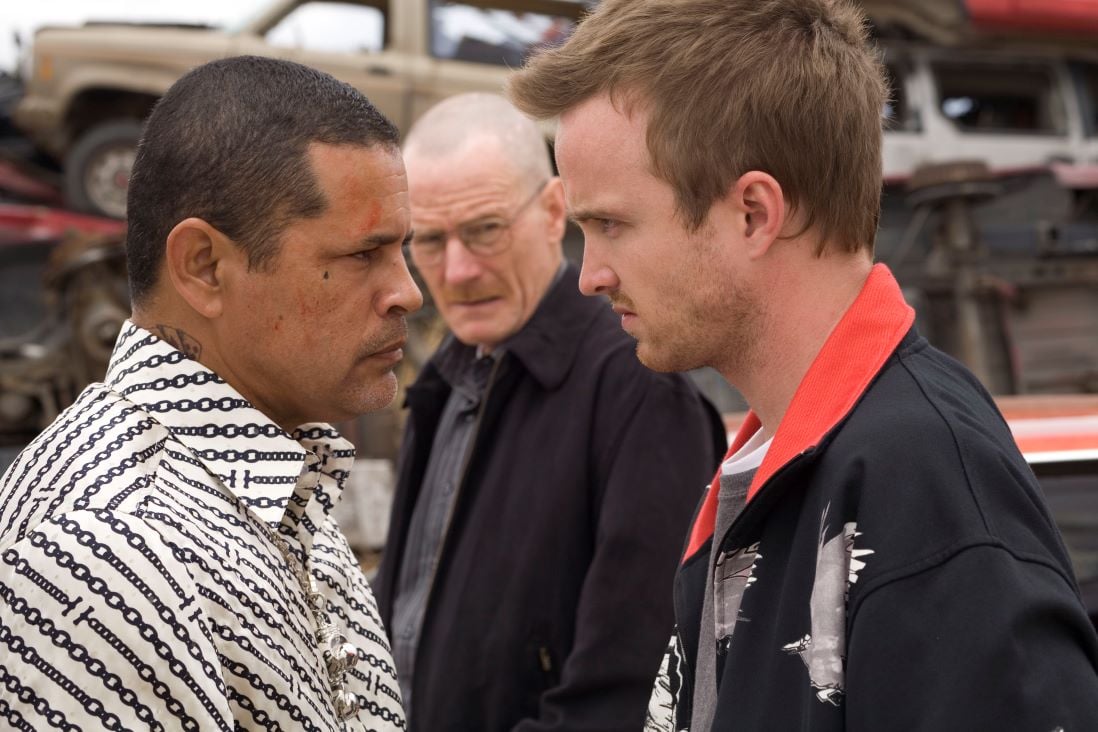 Walt and Jesse start expanding their drug operation and enlist the help of notorious criminal lawyer Saul Goodman. Jesse starts dating his landlord Jane, but then they start doing drugs together. Jane dies while Walt watches and does nothing to save her. By the end of the season, Walt meets Gus Fring and his wife Skyler starts to suspect him of doing something illegal.
Season 3, Feb. 2009 – April 2009
Walt tries to quit making meth but is convinced to go work for Gus Fring in his massive underground meth lab. Jesse joins him later. Gus gets tired of dealing with Walt and Jesse and plans to replace them with another chemist, Gale Boetticher, but Walt and Jesse murder Gale so Gus can't kill them without sacrificing the quality of his product.
Season 4, April 2009 – July 2009
Jesse and Walt fear for their lives since they know Gus hates them. Walt and Skyler purchase a car wash to launder their money.
Walt and Jesse start plotting a way to kill Gus, while Gus takes down his boss, Don Eladio, by poisoning him and all his men. Gus fires Walt. Walt, knowing his life is in danger, kills Gus by rigging a bomb to Hector Salamanca's wheelchair.
Season 5 Part 1, July 2009 – March 2010
Walt and Jesse are running the drug trade in the Southwest with Gus and Don Eladio out of the picture. They work with Madrigal employee Lydia for manufacturing. Walt has the opportunity to get out of the business but chooses not to. Walt also kills Mike and all his men who have been keeping quiet in prison.
Hank finally figures out that Walt is Heisenberg.
Season 5 Part 2, March 2010 – Sept. 2010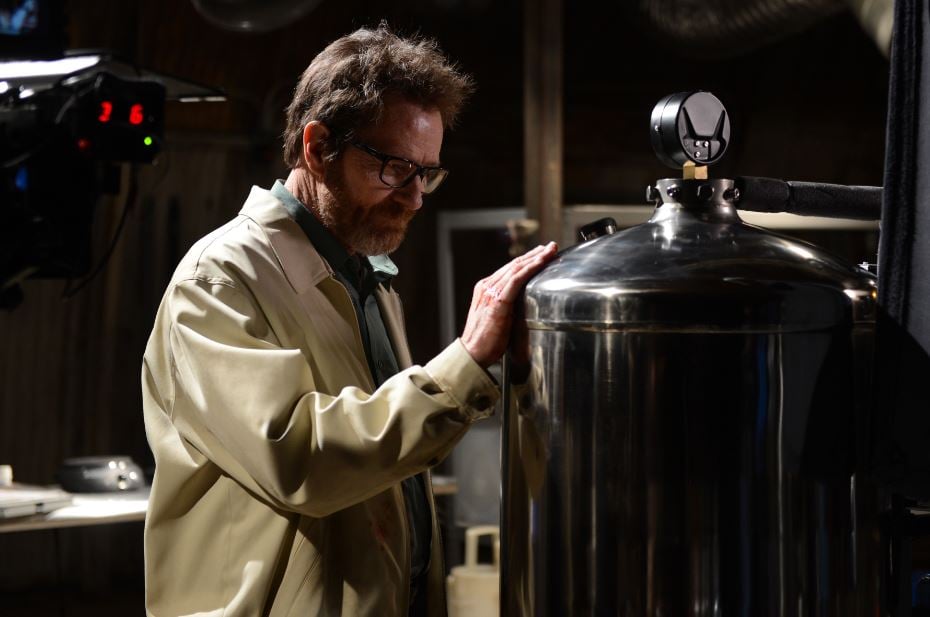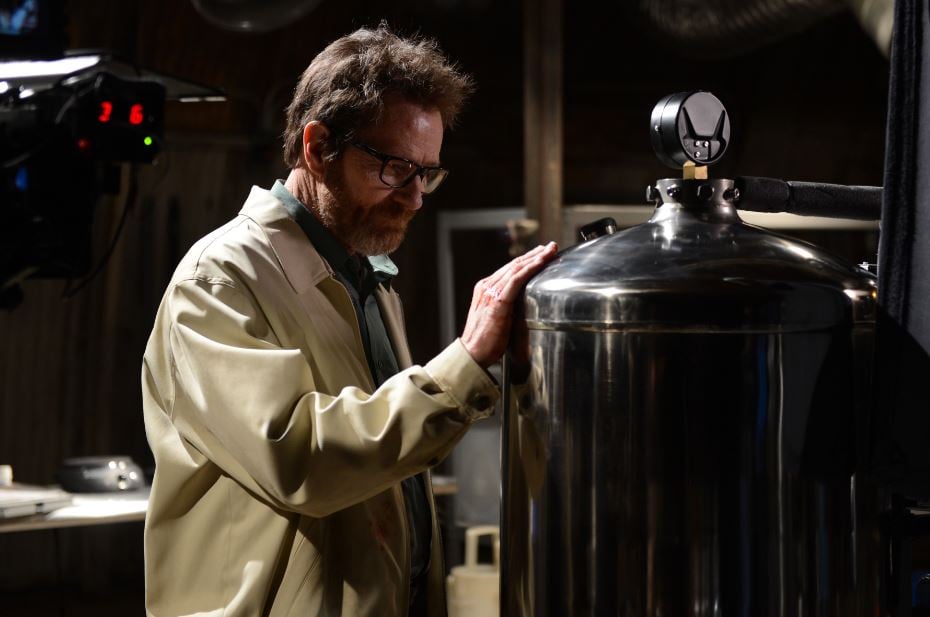 Walt's cancer comes back. Hank chases down Walt to the desert where he's shot by the neo-Nazi gang leader Uncle Jack. Walt gives up Jesse's hiding spot, tells Jesse he let Jane die, and encourages Jack to kill Jesse.
Walt escapes under a new identity but eventually returns to Albuquerque to settle the score. He rescues Jesse from the white supremacists by murdering them all. In the end, Walt falls down dead in a meth lab while Jesse drives away.
'El Camino: A Breaking Bad Movie,' Sept. 2010
Jesse recovers from being held prisoner by spending time with his friends Badger and Skinny Pete. He gets ahold of Todd's hidden money stash and finds Ed the Vacuum Repairman, who helps him create a new identity in Alaska.
'Better Call Saul' flash-forward, Feb. 2015 – unknown
The flash-forward scenes of Saul living his new identity will most likely serve as the end of the Breaking Bad story.
Saul is now living as Gene Takovic after also using Ed's services to get a new identity. He's working as a Cinnabon manager in Omaha but gets discovered by a mysterious man from Albuquerque.
Saul decided instead of changing identities again he's going to stay and face the consequences.