A Former 'Ghost Hunters' Manager Slammed Jason Hawes and Grant Wilson for Alleged Abuse
One doesn't have to believe in ghosts to enjoy Ghost Hunters. If a viewer thinks ghosts are real, they'll find this and TV shows like it fascinating for obvious reasons. But if they doesn't believe in ghosts, they can watch the show and marvel at how seriously its participants take alleged ghosts.
With the show having been around for 13 seasons now, it's  weathered its fair share of controversies, one of those being allegedly questionable  behavior by  hunters Jason Hawes and Grant Wilson
How long has 'Ghost Hunters' been on the air?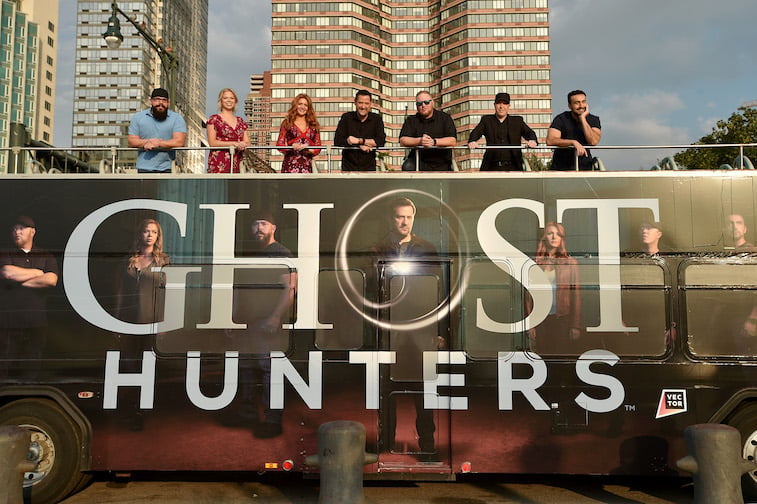 Ghost Hunters debuted in 2004. It's initial home was appropriately enough The Syfy Channel, which later became Syfy. It left that platform in 2016, took a brief hiatus, then came back in 2019 to run on A&E.  The shows featured various teams of people going to supposedly haunted locations, mostly in the United States but with some overseas travel too, including the UK and Ireland. 
The two lead hunters have sometimes rotated, but the two best known  are Jason Hawes and Grant Wilson. They and their team visit the properties with thei  owners, who describe what they have seen and heard. . Then, the team sets up its electronic equipment, not unlike Dan Aykroyd and Harold Ramis, although the Ghost Hunters bristle at being compared to the 1984 movie. 
According to  Mental Floss, Wilson said in an interview: "We do not bust anything. We investigate people and places that are potentially haunted. We can disprove over 80 percent of the cases we investigate. For that reason we like to be referred to as investigators because we are spending more time investigating the people and their situation than we are 'busting ghosts.' It's a great movie, but it did a serious disservice to the paranormal investigation field."
What was the 'abusive' behavior on the show?
Screen Rant compiled a list of behind-the-scenes secrets about Ghost Hunters, and a lot of the secrets are negative in nature.
One of the more serious instances involved case manager Donna Lacroix, who left Ghost Hunters after being on the show for three years. All indications are that the parting was less than amicable.
After she left, Lacroix targeted Hawes and Wilson, accusing them of mental abuse toward Brian Harnois. She said the two leads made a good deal of money while their co-workers struggled financially. 
According to Mass Live, Hawes responded by saying:
"I was asked not to respond about it directly from Syfy and Pilgrim. They want to write something up and release it. We have nothing to hide so I am comfortable with that. I do ask that the fans of GH to not attack her in any way, and please do not say negative things about her."
What's new for "Ghost Hunters?"
Despite weathering these various controversies, and despite not being especially well-liked by real ghost hunters, the show has returned for a new season.
According to KFVS-12 News based in Missouri, the show planned to visit a historic 1883 Cape Girardeau home called the Glenn House, where "strange phenomena" has reportedly been driving volunteers away. 
Christy Mershon, the board president of the Historical Association of Greater Cape Girardeau, said her purpose in contacting the show was not to make the house a haunted attraction, but to help people connect to the Victorian-era history of the house. 
The show aired in May with this synopsis on A&E:
"More than a century ago, when the Glenn House was built in the small town of Cape Girardeau, Missouri, it housed the family of David Glenn, a successful local businessman – until they tragically lost three of their infant children and later went bankrupt …. A rise in disturbing paranormal activity, however, has prompted the local historical association's president to reach out to Grant for help."