A Horrible Accident Almost Derailed the 'Star Wars' Franchise
The Star Wars franchise is one of the largest and most successful franchises in the world. The franchise all started with a lonely farm boy on a desert planet called Tatooine, and from there, it's become a phenomenon that few people can imagine.
One of the key reasons for the success of the original trilogy was due to the main trio of characters, Luke Skywalker, Leia Organa, and Han Solo. All three of them were played by unknown actors at the time, and due to the trilogy's success, they all became household names.
That said, one interesting fact is that Mark Hamill, who plays Luke Skywalker, almost died in a car accident before he made it big. 
A look at Mark Hamill's car accident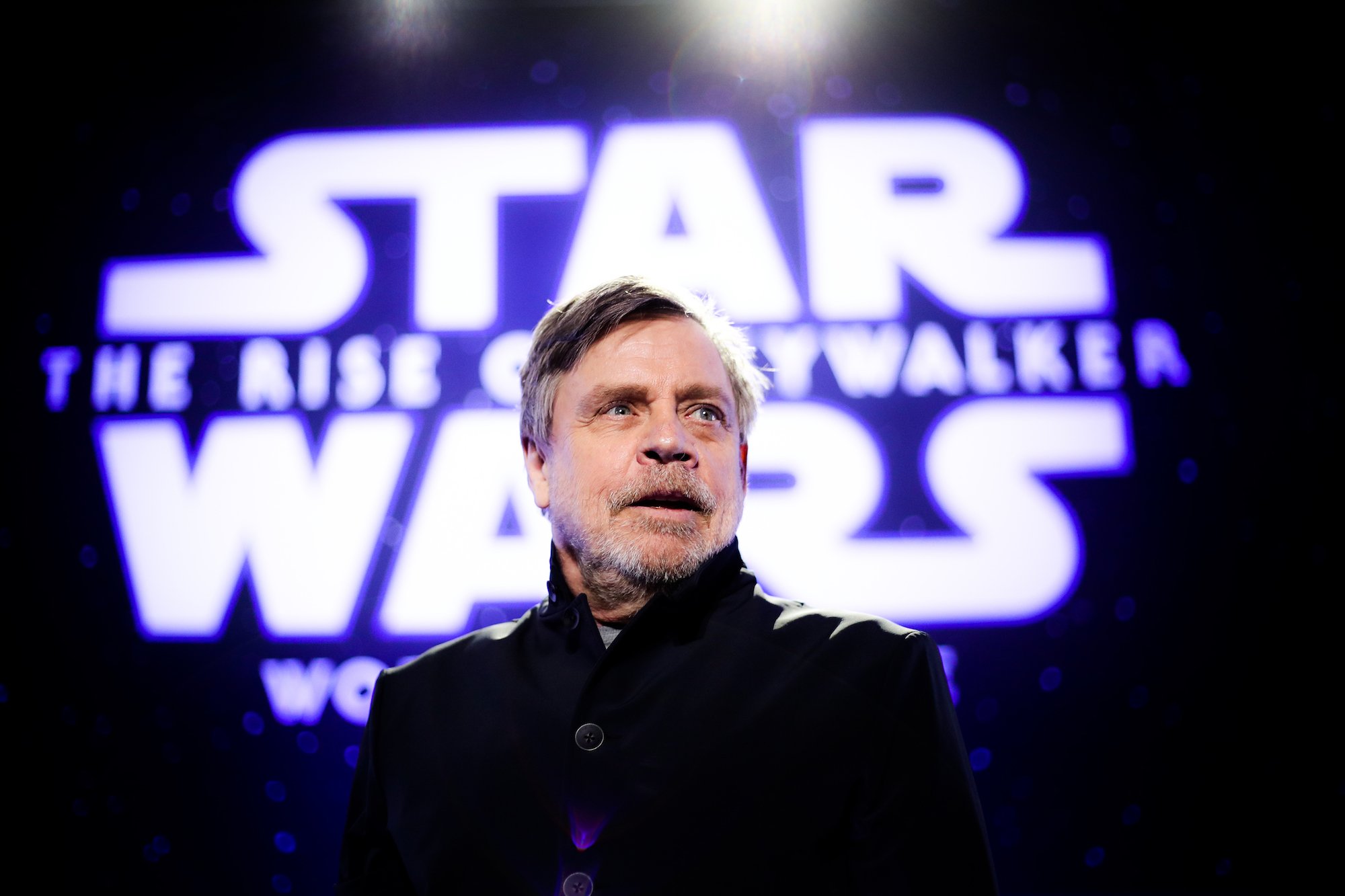 As Insider wrote, in January 1977, Hamill got into a bad accident where he broke his nose. What had happened was that Hamill was driving his car on a highway in the middle of nowhere, and as Insider said, he was "going about 65-70 MPH."
Then, he tried to get onto an off-ramp, but he lost control of his car and it went off the road. 
He survived this accident, but he was pretty injured as a result of it. In fact, Insider said that George Lucas wanted to shoot a few more scenes for the first movie but since Hamill was injured, Lucas just used a stunt double instead. 
In an interview with Michael Aspel, Hamill also mentions that while he was injured from the accident, he only needed to get his nose fixed. The rest of his face didn't need plastic surgery, unlike what some people were saying at the time. That said, his nose still looks different than before.
How this accident affected the franchise
While Hamill downplayed the severity of the accident, it did have an effect on the next Star Wars movie that he worked on, The Empire Strikes Back. That said, there is some conflicting sources on how exactly it affected that movie. For example, Insider said that Lucas didn't write the scene at the start of the movie where a Wampa attacks Luke's face to explain away Hamill's different appearance. 
However, Carrie Fisher, who played Leia, said that the scene was changed so that the Wampa attacks Luke's face in order to explain Hamill's different appearance. As a result of this conflict of evidence, fans are divided on why that Wampa scene was written in the first place. That said, all fans agree that had Hamill's accident been worse, the whole franchise might've been derailed. 
Why Mark Hamill's death could've sunk the franchise
Not many actors or actresses pass away while they're in the middle of filming for a major franchise, but it's happened before. For example, Paul Walker, who starred in the Fast & Furious movies, passed away while filming Furious 7. As a result, the filmmakers used CGI and Walker's brothers to film a sendoff for Walker, and this worked out pretty well. 
That said, if Hamill had died in his car accident, or if he was left severely injured and unable to work, then Lucas wouldn't be able to do those things. CGI technology was not really around in the 70s, so Lucas' only option would be to recast Luke.
This could've potentially sunk the franchise entirely since fans fell in love with the original trio, so much so that recasting them is practically off-limits nowadays. 
If Lucas had to recast Luke, then there's no guarantee that fans would fall in love with the franchise. Without that type of fan support, the Star Wars franchise probably wouldn't have been able to last as long as it did.