A James Wan 'Aquaman' Animated Series is Heading to HBO Max
While heroes from DC Comics don't have as many film titles out in the world as Marvel does, the comic book house is still home to popular characters that fans love to see on screen. Wonder Woman and Aquaman are two examples of DC Extended Universe properties that crushed it at the box office, with the latter grossing more than $1 billion.
For the past ten years, various incarnations of superheroes have taken over our television and movie screens. But before these characters turned into live-action beacons of awesomeness, they were in comic books and in many cases, cartoons. Now, the ocean demi-god Aquaman is set to appear in his own animated show on HBO Max.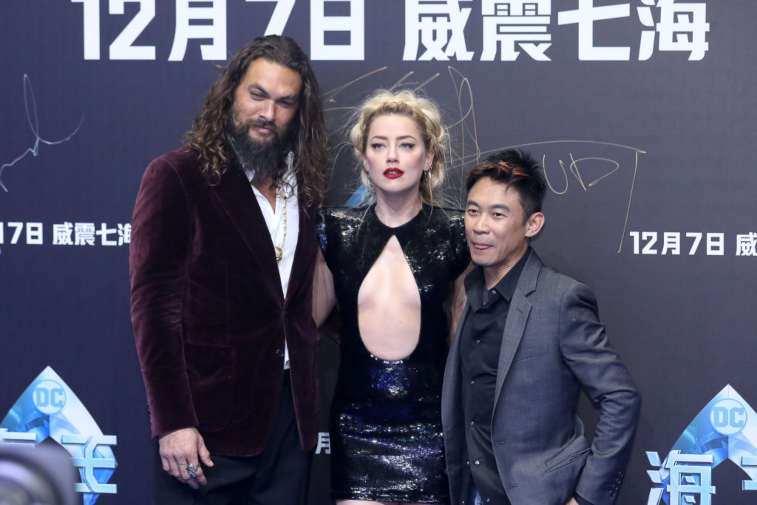 Animated 'Aquaman' series in development from James Wan
Wan, the talented director behind the Aquaman film featuring Jason Momoa, is serving as an executive producer for the mini-series for HBO Max. Titled Aquaman: King of Atlantis, the project is being created in partnership with Warner Bros. Animation and is geared toward a family audience.
The synopsis from WarnerMedia's press release reads:
"The series begins with Aquaman's first day on the job as king of Atlantis and he's got a LOT of catching up to do. Luckily, he has his two royal advisors to back him up – Vulko, the scholar, and Mera, the water controlling warrior-princess. Between dealing with unscrupulous surface dwellers, elder evils from beyond time and his own half-brother who wants to overthrow him, Aquaman is going to have to rise to the challenge and prove to his subjects, and to himself, that he's the right man for the trident!"
According to WarnerMedia, this will be a three-part mini-series with different storylines for each episode. The show will pull from the mythology created by Mort Weisinger and Paul Norris, per Deadline.
Who else is involved with the animated 'Aquaman' series?
Wan, who has a long history of successful horror and action films under his belt, is also on board to direct Aquaman 2 which is due to be released in 2022. For the animated series, he'll be working alongside showrunners Victor Courtright and Marly Halpern-Graser, and co-executive producers Rob Hackett, Sam Register, and Michael Clear.
Because the show is in its early stages, no casting announcements have been made yet. But HBO Max is looking forward to bringing the popular character to the platform. The streamer's head of content, Sarah Aubrey, shared this:
"On the heels of Warner Bros. Pictures' box office smash hit, we are certain Aquaman: King of Atlantis will be an exciting addition to our already robust slate of kids and family programming."
HBO MAX has a slate of animated programming on deck
This version of Aquaman will be in good animated company when the HBO Max streaming service is up and running. Last year, it was announced that an animated Gremlins spinoff would be part of the lineup, as well as a fresh Flintstones series aimed and grownups and a spanking new installment of Adventure Time.
The roster also includes Little Ellen (from Ellen DeGeneres), Rick and Morty, The Boondocks, Jellystone, and a host of other series.