A 'Jersey Shore' Star Was Once Bizarrely Denied Trademark Rights to Their Name — Here's Why
Trademarking things can be a tricky business, especially when it's words or particular names. The U.S. Patent and Trademark Office isn't always open to such things since they're perpetually flooded with trademark requests, some of which border on the ridiculous. However, being "Snooki" from Jersey Shore might require some exceptions.
Yes, Nicole "Snooki" Polizzi once tried to trademark her nickname during the peak of Jersey Shore's run. Such a thing isn't uncommon, and trademarks have been issued for many character names, or those used as nicknames on TV shows.
In Polizzi's case, she was denied because she was beaten out by a cartoon character of all things. All the more reason time makes a big difference in whether someone can properly trademark their name.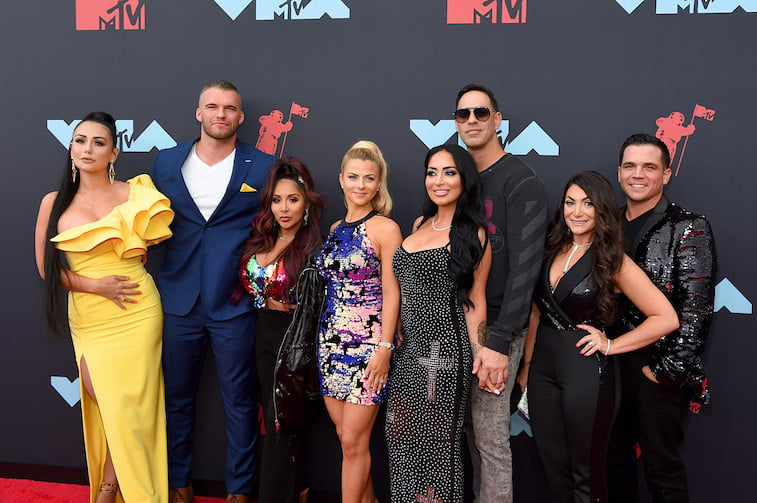 When did Snooki try to trademark her name?
According to a report on this from Business Insider in 2011, Polizzi tried the trademark route for "Snooki" in 2010. Back then, Jersey Shore was red hot on MTV, even though it had mixed opinion from more than a few critics.
One thing for sure is that Polizzi had a lot of foresight on finding ways to protect her image and future. She was delving into other business interests early, something the guys in the cast didn't immediately do.
No wonder she's generally considered the more successful of the cast who's still seen around today. Not that all of her business pursuits would lead to perfect outcomes. When she submitted her trademark application for "Snooki", the Trademark Office had concerns about the name because someone else had named a cartoon cat similarly.
At the time, there was a cartoon cat in children's books named "Snooky," something seemingly forgotten nowadays. In the mind of the Trademark Office, they feared Snooki's name would be confused with Snooky the Cat.
At least she didn't try to trademark words
Being unsuccessful at trademarking things is not unusual, especially when someone tries to go beyond a name to trademark certain words, terms, or phrases. Donald Trump tried to trademark "You're Fired!" while on The Apprentice, yet was turned down because the rules of trademarks and copyrights say no one can legally protect phrases.
Anything overly common can't be trademarked. This still doesn't explain the odd turndown for "Snooki," considering not many have ever trademarked such a name. Besides, Snooky the Cat wasn't quite that well known even in 2010 to justify too much confusion. Also, the names aren't spelled the same for differentiation.
With situations like this, it probably makes many wonder whether the judgment level at the USPTO is really well thought out enough. It's also worth pursuing whether waiting a while makes a big difference in whether a trademark can be given.
Considering Polizzi is still in the public eye (including on the reality shows Snooki & Jwoww: Moms With Attitude, and Jersey Shore: Family Vacation), the name "Snooki" is still a mostly household name.
Is 'Snooky the Cat' really that well-known now?
Nobody else has used the name "Snooki" for anything, so Polizzi probably wouldn't have to trademark the name anyway since a cease & desist would be obvious. When first starting out in the world of showbiz, though, it's easy to panic and think a name could be stolen when big dollar signs are flashing in one's head.
Nowadays, it's doubtful millions know who Snooky the Cat was since it's been over a decade since Snooki tried to protect her moniker. According to Entertainment Weekly, the Snooky the Cat books told the story of a cat who fell into the ocean from a boat and made friends with underwater sea creatures.
Ask any random person on the street who Snooki is and they'd probably recognize Polizzi over the book character. Then again, if either name doesn't register with the majority asked, Polizzi probably shouldn't bother filling out a new trademark application.