The Kardashians' Aunt Joan Was in Priscilla Presley's Wedding
People often joke that the Kardashians are everywhere, and Kris Jenner is usually credited with their rise to global fame. She's strategically laid the groundwork to help keep them in the public eye.
Yet, the family's movements in certain social circles began way before Keeping Up With the Kardashians. Many of their ties can be traced back to Robert Kardashian, however, he's not the only Kardashian with famous Hollywood connections.
Through the magic of six degrees of separation, someone else in the family was tight with Priscilla Presley. In case you missed it, Elvis Presley's ex-wife is linked to the Kardashians in more ways than one.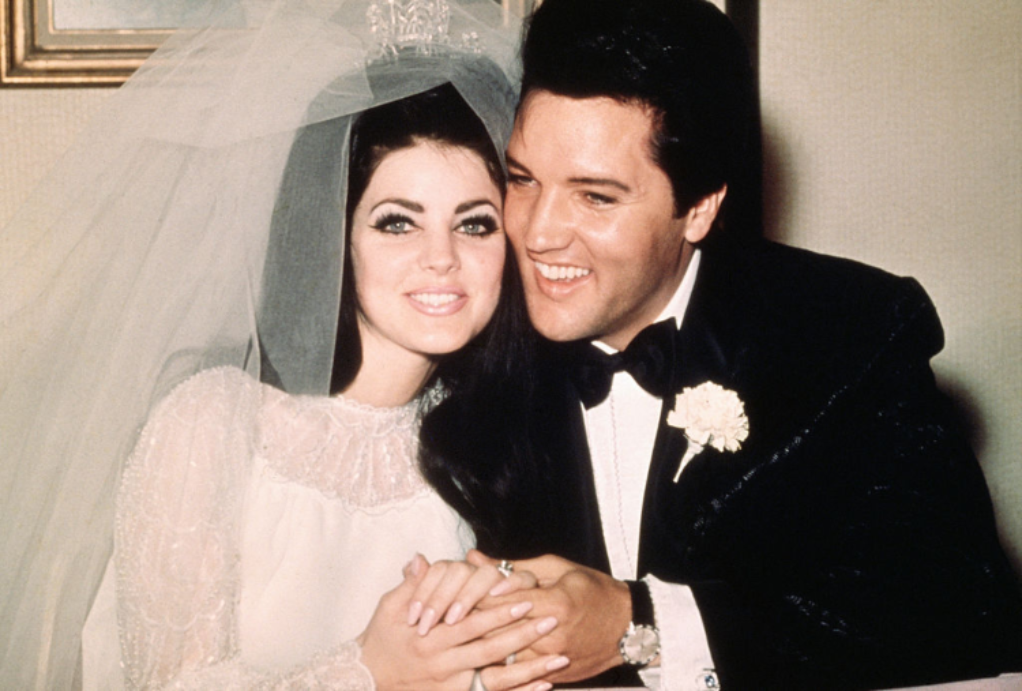 Priscilla Presley's matron of honor is part of the Kardashian family
Presley, then known as Priscilla Beaulieu, famously started dating Elvis when she was just a teen. The couple married on May 1, 1967 when she was 21. Their wedding ceremony was held in Las Vegas with Priscilla's family present along with many of Elvis' close friends and family.
While Priscilla's sister Michelle served as her maid of honor, Joan now-Kardashian was her matron of honor. At the time, "Joanie" was married to Elvis Presley's road manager and best friend, Joe Esposito.
The Espositos divorced and Joan moved on. She's the blonde woman seen in this wedding video hugging and congratulating the couple.
Back in 2017, Kardashian told Inside Edition, "Everyone was so nervous because there was so much secrecy." Because of her proximity to Elvis through her husband, Joan was entrusted with keeping Priscilla company and looking out for her. They became very close.
Joan married Robert Kardashian's brother
Thomas Kardashian, Robert Kardashian's brother, started dating Joan not too long after her divorce. The pair married and had two children, and largely kept their lives private.
However, Joan always remained friends with Priscilla Presley. In fact, she and "Tom" were responsible for introducing Presley to Robert Kardashian after she divorced Elvis.
Priscilla Presley reportedly dated Kardashian briefly after he and Kris Houghton (now Jenner) broke up in 1975 – before the Kardashian brood came to exist. Their romance didn't last long, but it was addressed in Jerry Oppenheimer's 2017 book, The Kardashians: An American Drama.
According to the author, Tom Kardashian said Presley met his brother because Robert knew how close she and Joan were, and they would double date.
But a family friend, Joni Migdal, told Oppenheimer it was Presley's idea to go out as a foursome as they were just getting to know each other. They lasted about one year.
Kardashian went on to marry Kris, and Presley entered into a long-term relationship with Marco Garibaldi. Joan Kardashian has been married to the Kardashians' uncle Thomas for more than four decades.
Priscilla Presley held Joan Kardashian in high regard
Presley wrote about her friend in her memoir, Elvis and Me, and recalled how helpful she was during the wedding planning phase. She said, "Joanie knew all the social graces along with the proper etiquette."
After the women became friends through their men, they leaned on each other when things got rocky in their respective marriages. Per Oppenheimer's book, Tom Kardashian asserted the wives weren't permitted to go on tour with their husbands.
Their suspicions about other women eventually led to the demise of Joan and Priscilla's marriages. It's unclear whether the ladies still share a tight bond today.