A Look Back at the Groups From the 'Making the Band' Series
Making the Band became a huge hit on MTV. The show chronicled aspiring performers competing to join a group. Four groups were produced from the show – O-Town, Da Band, Danity Kane, and, Day 26. Hip-hop pioneer, Diddy, took over management duties in the second season and recently announced that he's bringing the show back. While fans wait in anticipation of what the reboot will bring, here's a recap of past groups from the show.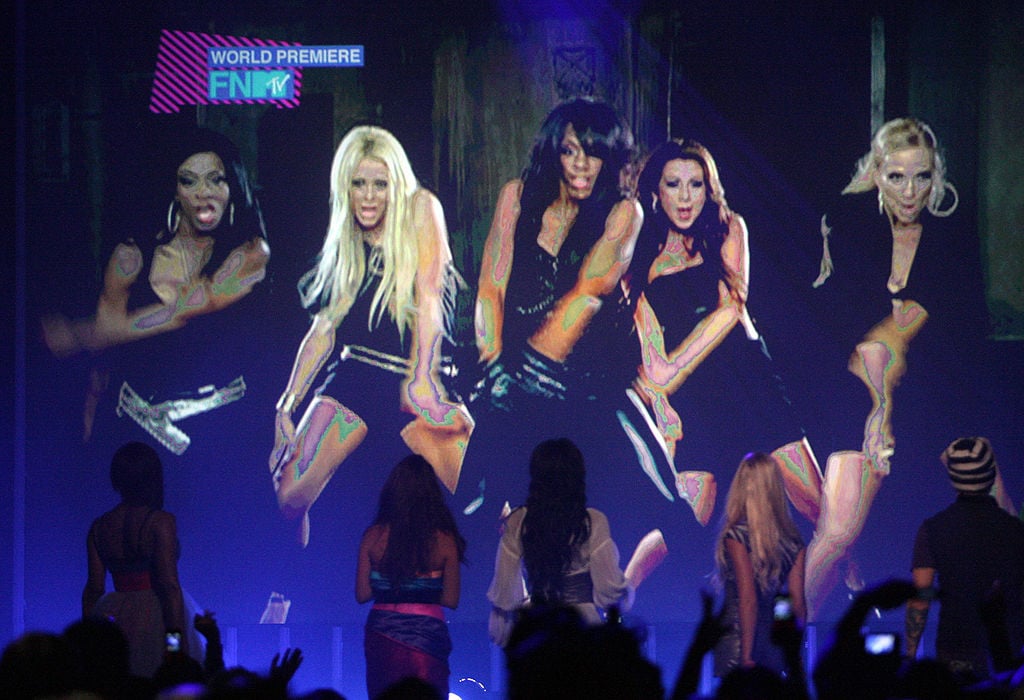 O-Town (Making the Band)
O-Town was birthed during the first season of Making the Band. The show was originally broadcasted on ABC, before transitioning to MTV for the following seasons. Originally, Ikaika Kahoano was one of the five members selected, but he decided to go to medical school instead and backed out. Dan Miller was selected as his replacement. The remaining members were Erik-Michael Estrada, Trevor Penick, Jacob Underwood, and Ashley Parker Angel. After releasing two albums, the group disbanded in 2003 after being dropped from their record label. The group stated that they disbanded due to the changing climate of the music industry, and financial problems, hinting that their former manager, Lou Pearlman, may have been involved. The members of O-Town moved on to solo careers, with Angel having the most solo success. The group reunited in 2013, without Angel's participation.
Da Band (Making the Band 2)
Making the Band officially moved to MTV after the ratings were not strong enough to survive on ABC. MTV felt they had a stronger audience and brought in music mogul, Diddy, to search for a group for his label. Instead of a pop group, Diddy set his sites on forming a hip-hop and R&B group. During the nationwide search, 40,000 acts auditioned for a place in the group. Diddy selected six members after a rigorous competition. The group consisted of four rappers – Babs, Chopper, Freddy P, and Ness – one reggae artist, Dylan – and one singer, Sara Stokes. Season two of the series documented the group creating their first album. Da Band's first full studio album, Too Hot for TV, debuted in 2003 and they embarked on a US tour, which was chronicled in the third season. Tensions rose as Dylan began to miss shows and appearances. Freddy also was vocal about his desire to go solo. Disputes between Sara's husband and her group members heightened their issues. On the season three finale, Diddy officially disbanded the group, choosing to keep Ness, Babs, and Chopper on his label. None of them ever released music while signed to Bad Boy Record and eventually ended their contracts.
Danity Kane (Making the Band 3)
Diddy returned for a third installment of the show, this time in search of an all-girl group. Diddy became discontent with the contestants during season one and decided not to form a band, giving three of the contestants the opportunity to come back during the next installment and compete for a spot in the group. Aubrey O'Day and Andrea Fimbres returned and eventually made the cut, along with Dawn Richard, Wanita "D. Woods," Woodgett, and Shannon Bex. Danity Kane released to number-one albums and toured with Christina Aguilera before headlining their own. Speculation of a breakup spread rampant, with several of the members doing solo projects. O'Day was labeled as the problem child of the group, with Diddy feeling she tried to portray and individualized sexy image. She also participated in the Broadway show, Hairspray. D. Woods posed for the cover of a magazine solo and Richard was taped by Diddy to write songs for other Bad Boy artists. There was also infighting, with the girls being divided into two groups – D. Woods and O'Day on one side with Fimbres and Richard on the other. Bex remained neutral. After a heated argument with Diddy over the divide in the group and his issues with members pushing solo endeavors, he fired both O'Day and D. Woods. Bex did not return for the following season and the group's future was uncertain. He eventually dropped Fimbres from the group, leaving Richard on her own. Richard later joined the group, Diddy-Dirty Money before asking for a release from her contract for good.
Day 26 (Making the Band 4)
For the final installment of the show, Diddy decided to form an all-male R&B group. Day 26 was formed in August 2007 and consisted of five members: Robert Curry, Brian Angel, Willie Taylor, Qwanell Mosley, and, Michael McCluney. Their self-titled debut album peaked at number one on the Billboard charts. They eventually toured with Danity Kane on a joint US multi-city tour. In 2009, Qwanell parted ways with the group, citing issues with management and finances as the reason. The remaining members attempted to record a second album but split for good in 2012. They reunited in 2013, with all five members and completed a 10-year anniversary tour in 2017. In June 2019, Angel announced on his Instagram, page that he was leaving the group due to dealing with personal issues.
Diddy is bringing 'Making the Band' back to MTV in 2020
Fans went crazy when Diddy announced he was bringing the show. Making the Band is set to come back in 2020. "MTV and I are back together again!!" Diddy said in a statement. "'Making the Band' is coming back bigger, bolder and more cutting edge. MTB on MTV was the pioneer of reality TV. We're going to bring that supernatural energy back to the format and bring the world it's next global superstars."
Maybe a co-ed group will be formed this time around.