A Mechanic United Sammy Hagar and Eddie Van Halen Over a Ferrari, Leading to Van Halen's Iconic '5150' Album
The '70s and '80s churned out a lot of hard rock bands—many of those bands rose to fame quickly, only to fade away just as fast. There were a few, however, that remains legendary to this day. Van Halen was a rock icon, formed in the '70s by Eddie Van Halen and his brother. Even through several spats and changes to the band members, they continued to top the charts. 
In 1985, Sammy Hagar took David Lee Roth's place in the band as their lead vocalist. The band was in a rough spot after losing that valuable member, and a chance encounter led Eddie Van Halen to Sammy Hagar.
Who is Eddie Van Halen?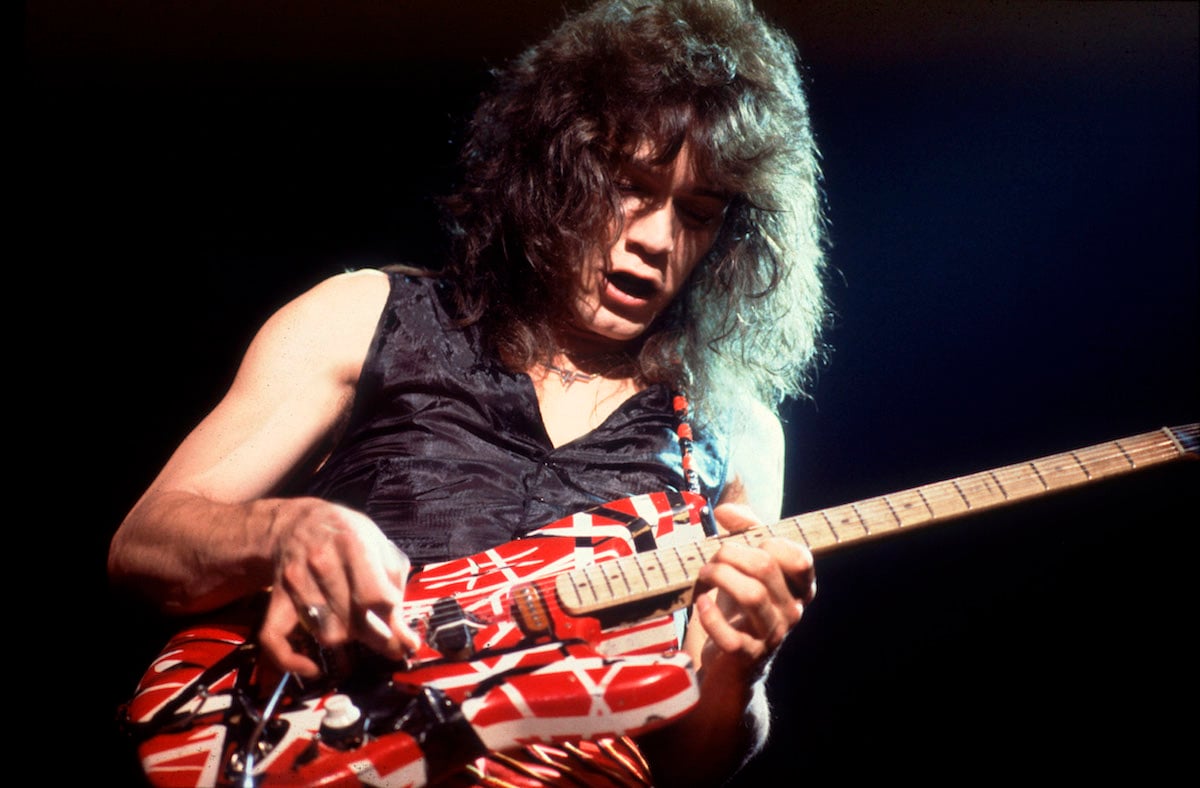 Van Halen was born in the Netherlands but grew up in California. He was close with his brother, Alex, and the two both developed a passion for music at an early age. They took piano lessons as kids, but once they reached high school, they abandoned the piano to start a rock band called Mammoth. Eddie was gifted on the guitar and Alex took up the drums. 
In 1974, they began to perform at small venues in Los Angeles. At this time, they had named the band Van Halen, and had a couple of new members. David Lee Roth was the lead vocalist, and Michael Anthony joined the group as their bassist. 
In 1977, legendary rocker Gene Simmons (KISS) heard them play at a club. He was wildly impressed and helped them with their first recording session. They were offered a contract with Warner Bros. and put out their first album one year later. 1978 self-titled album was a huge hit and went platinum just six months after its release. 
By the end of the '80s, Van Halen had become one of the most successful bands in history. Their albums went multi-platinum one after the other, with each new release being as well-received as the last (if not better). They were well-known for hit singles such as "Jump", "Panama", and "Why Can't This Be Love."
Who is Sammy Hagar? 
Sammy Hagar is a guitar player and vocalist and was the lead vocalist for Van Halen from 1985-1996. He began his music career in the late '60s when he performed with a number of California bands. In 1973, he joined a hard rock band called Montrose. He remained with the band for two albums but departed to start a solo career in 1976. 
Before beginning a music career, however, Hagar was on a different path. He was seriously debating pursuing a boxing career. Hagar's father, Robert, was a professional boxer in the '30s and '40s. He described his dad as the type of boxer who just loved to punch—he would go into a ring and pummel on his opponent relentlessly until he was knocked out. 
Robert taught his sons to box as well, hoping that they would follow in his footsteps. Unlike his dad, Hagar wasn't the heavy-fisted fighter who just wanted to punch. He enjoyed the other aspects of boxing as well, finding a rhythm and learning fast footwork. As he grew up, he learned that his dad was very slow in the ring, as he recalled in an interview with NABF, "My dad was so slow compared to me that I learned to become a very fast jabber."
Although Hagar loved boxing, his interests were turned to music in the early '60s. He was heavily influenced by bands like The Beatles and The Rolling Stones, and he decided to pursue his love of music. 
It was a serendipitous encounter that got them together…
In 1985, Sammy Hagar's Ferrari BB 512i was in the shop for a tune-up from his mechanic, Claudio Zampolli (who also appeared in the music video for the song "I Can't Drive 55"). Van Halen happened to be at the shop that day and admired the Ferrari. When he asked Zampolli about the car, the mechanic said it belonged to Sammy Hagar: "That's Sammy Hagar's. You should call him and put him in the band."
Van Halen called Hagar and invited him to a marathon jam session to see how he meshed with the rest of the band. Hagar agreed, and joined Van Halen, working on their next album later that year. Although serendipity played a role in connecting these two rock legends, Hagar is of the mind that it was probably going to happen anyway.
Earlier that year, Roth had left Van Halen. The band was in quite a lurch without their lead vocalist, and the news was all over. Hagar had heard about it as well and told his wife that they were going to call him. According to Classic Rockers, he recounted the details of the situation in his memoir, saying "Who else were they going to get? There was Ozzy Osbourne, Ronnie James Dio and me."