'A Million Little Things': 1 Major Plothole Over Delilah Leaving to Go to France
When A Million Little Things Season 4 premiered, viewers discovered that Delilah Dixon (Stephanie Szostak) was leaving the show again. This time she is moving to France with her son, Danny (Chance Hurstfield), and youngest daughter, Charlie (Everly and Brynlee Fisher), in tow. However, viewers found one major plothole surrounding the storyline.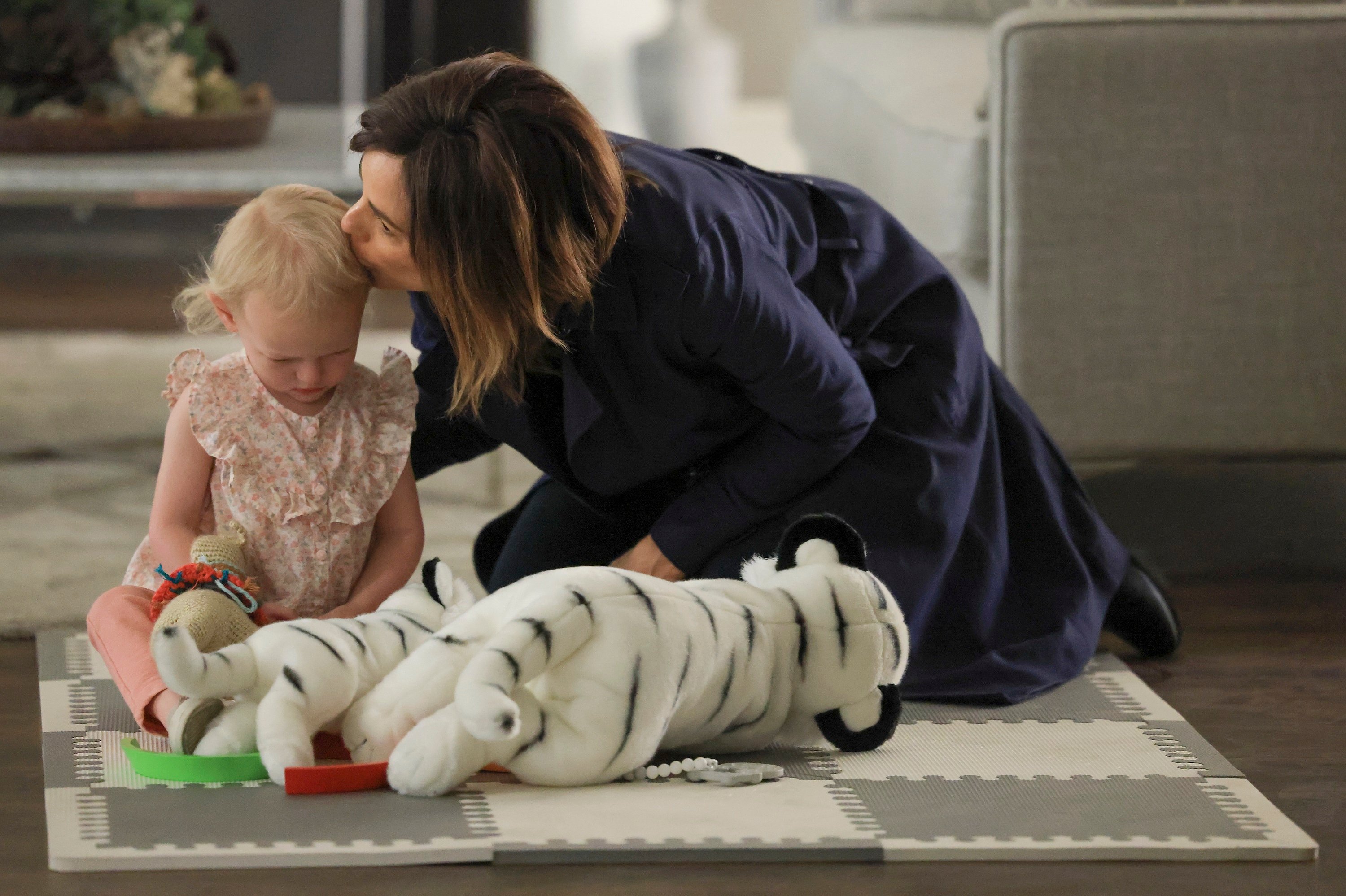 Why is Delilah leaving 'A Million Little Things'?
In the A Million Little Things Season 4 premiere, Delilah received a phone call that her father had a stroke. He might not make it through the night, and she wants to get to France as soon as she can. In the A Million Little Things Season 3 finale, Sophie (Lizzy Greene) and Danny (Chance Hurstfield) voiced that they do not want to move to France. However, after Danny heard about his grandfather, he realized it was vital to be there for his mother. Danny told Sophie that he would go to support her so that Sophie could stay.
Later, Sophie and Delilah had a heart-to-heart, both realizing where they needed to be. Sophie told Delilah that she understood why her mother wanted to move to France. Both agreed that Sophie would stay in Boston, but Delilah would move across the continent. Near the end of the premiere, Delilah explained that being in Boston and at the family's house reminds her too much of her husband, Jon (Ron Livingston). He died by suicide in the A Million Little Things Season 1 premiere. Delilah was happier in France, and for her mental health is leaving to move there.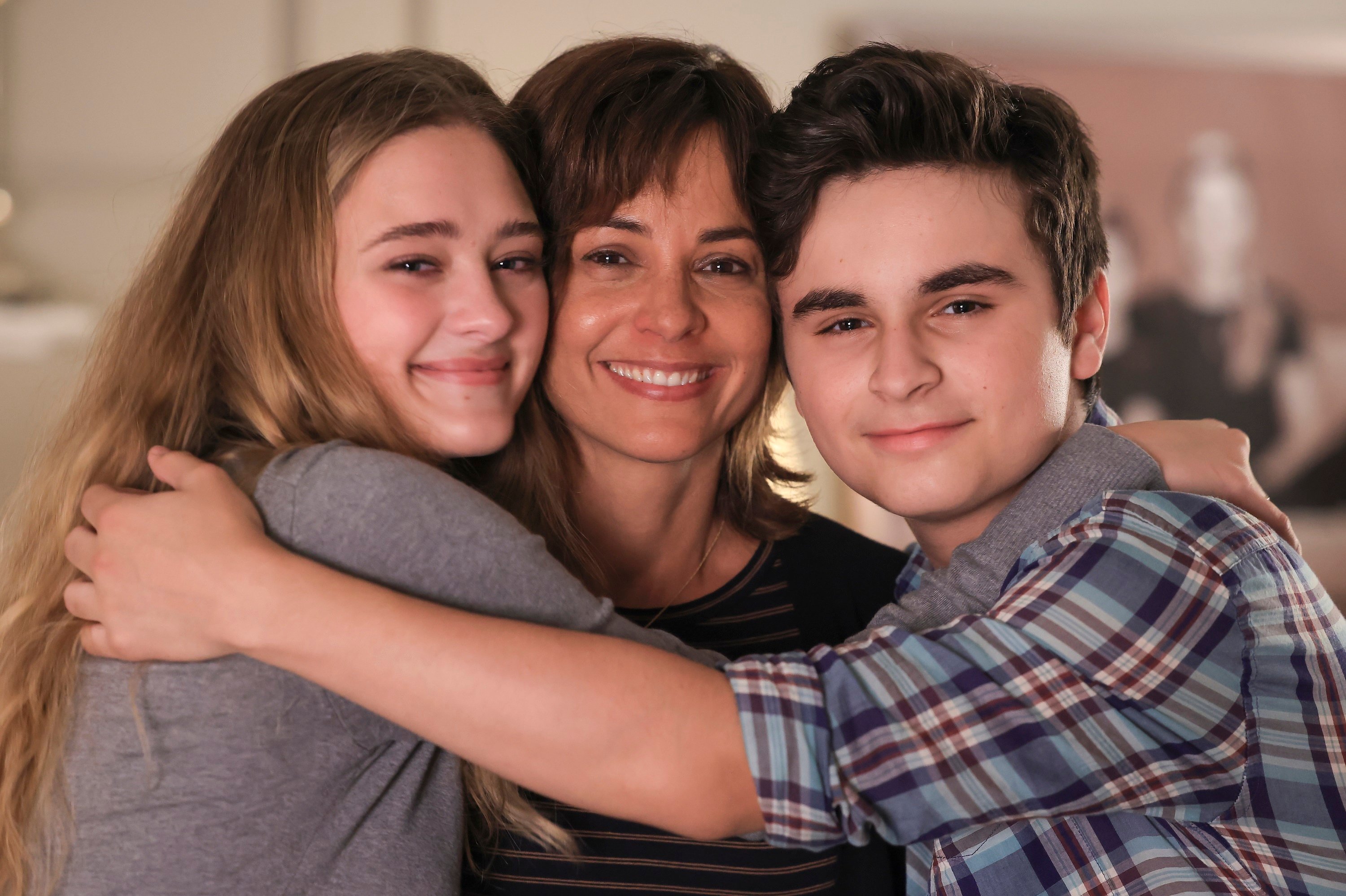 RELATED: 'A Million Little Things' Season 4 Cast: Who Will Return? Who is leaving?
The underlying reason for Delilah's move is that Szostak cannot continue to quickly travel back and forth from her home in Connecticut to filming in Vancouver, British Columbia. There is still a 14-day quarantine rule for travelers entering Canada because of the coronavirus (COVID-19) pandemic. Szostak lives with her husband and two children, who she does not want to be away from, while the actor continuously quarantines and then films the show.
'A Million Little Things': 1 major plothole over Delilah's move to France
In A Million Little Things Season 1, viewers find out that Eddie Saville (David Giuntoli) is the father of Delilah's baby, Charlie. However, in season 3, he hardly saw his little girl because Delilah was stuck in France. Delilah chooses to move to France in the new season, but Eddie doesn't put up a fight over taking their daughter there again.
"I found it almost unbelievable that Eddie says nothing about her living in France with his daughter," one viewer wrote on Reddit. "Why even make them have a kid together if she is an afterthought 90 percent of the time? Nobody seems broken up about her taking Charlie."
Other viewers agreed that the lack of concern for Charlie over Delilah leaving for France was odd in the A Million Little Things Season 4 premiere.
RELATED: 'A Million Little Things Delilah': Many Fans Hope She Doesn't Return to the Show
"They added ONE comment from Katherine about 'suing Delilah,' but it was really awkward and off-putting," another Redditor wrote. "Very bizarre. And with how fierce Eddie is about having custody of Theo, I find it hard to believe that Eddie would be totally OK with Charlie moving to France. Definitely a major plot hole."
Hopefully, the writers rectify the plothole soon and realize that Eddie should fight the move to France. Maybe Katherine was serious about suing Delilah if she kept Charlie away from Eddie.
A Million Little Things Season 4 airs Wednesdays at 10 p.m. EST on ABC and is available for streaming the next day on Hulu.
How to get help: In the U.S., call the National Suicide Prevention Lifeline at 1-800-273-8255. Or text HOME to 741-741 to speak with a trained crisis counselor at the free Crisis Text Line.