'A Million Little Things': Who is Barbara Morgan? Is Jon the father of PJ?
A complete wrap up of how Barbara Morgan, Mrs. Nelson, PJ Nelson, Jon, and Dave all relate in 'A Million Little Things' Season 1 and 2.
The massive mystery surrounding A Million Little Things Season 1 involved Barbara Morgan (Drea de Matteo). After Jon Dixon (Ron Livingston) died, his friends searched for a reason why he died by suicide. The answers rolled in by the end of the first season; however, Barbara has a son, PJ (Chandler Riggs), who viewers think might be Jon's kid.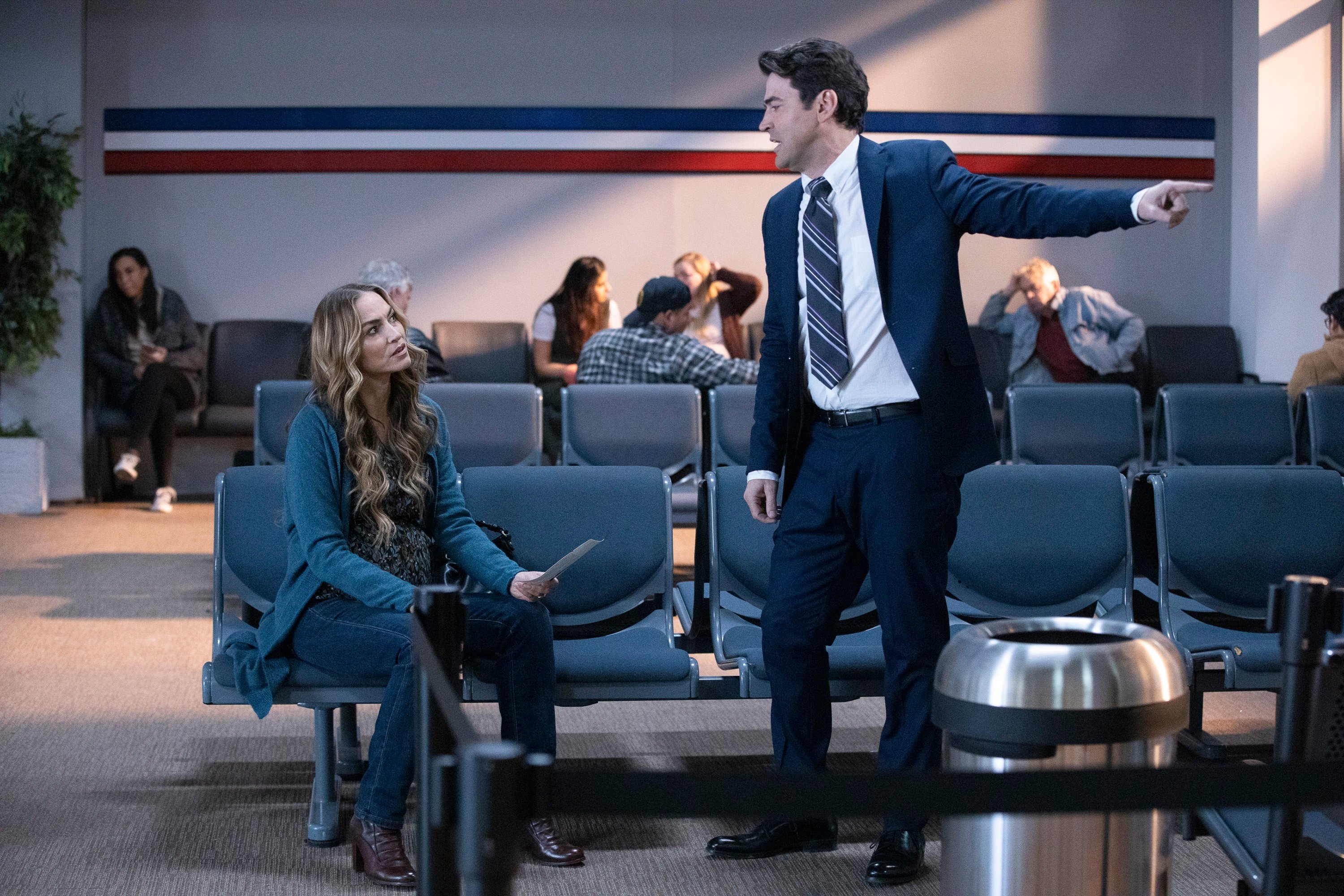 Who is Barbara Morgan in 'A Million Little Things'?
Whether you watched A Million Little Things when it premiered in 2018, or you discovered it lately, Barbara Morgan is one of those mystery characters. Here's a refresher of who she is and how she relates to today's friend group. Barbara Morgan was a close friend of Jon's, and she was his roommate and friend, Dave's girlfriend. Barbara is significant to Jon's death in A Million Little Things because of her relationship with Dave. Jon's wife, Delilah Dixon (Stephanie Szostak), doesn't know about Dave or Barbara because it all happened before she met Jon.
Both Dave and Jon had tickets for American Airlines Flight 11, which left Boston's Logan Airport on Sept. 11, 2001. However, Jon missed the flight because he ran to an airport store to grab some wine. As the world recalls, that plane was one of two that terrorists used to hit the World Trade Center in New York City. Jon felt guilty since that day, and his survivor's guilt only worsened in the time after the attacks. He never told his wife, Delilah Dixon (Stephanie Szostak), or his friends what happened. Jon and Barbara lost touch because it was too difficult for him to see her after what happened.
Is Jon Dixon the father of PJ Nelson (Barbara Morgan's son)? 
Although the A Million Little Things Season 1 finale ties up the loose ends surrounding Barbara Morgan, it also left viewers with another critical question. Who is PJ Nelson's father? Although PJ grew up believing that Mitch Nelson (Rhys Coiro) was his father, it actually is Jon's friend, Dave. The sweater PJ used to test the paternity belonged to Dave before Jon. In the A Million Little Things Season 2 finale, Barbara and Mitch finally tell PJ the truth about his father, Dave.
What happened to Jon Dixon in 'A Million Little Things'?
As viewers recall, Jon Dixon died in the opening episode of A Million Little Things Season 1. However, his friends spent the entire season attempting to figure out why he died. It wasn't one thing that led to his depression and death, but many little things. He felt survivor's guilt over his friend Dave's death. Jon also felt guilty that he wasn't always there for his family because he worked so much. There was a vote that didn't go his way right before he died. Plus, Jon knew about Delilah and Eddie's (David Giuntoli) affair. Although he gave his blessing to his wife and best friend to "love each other," it still could have played a role in his death.
Could Jon return to 'A Million Little Things' Season 4? 
In an interview with Deadline, showrunner and creator DJ Nash teased the return of Ron Livingston as Jon in season 4.  
"I would love to see him in this season," Nash told the outlet after the season 3 finale. "He and I talked about him possibly being in that [season 3] finale, and for the amount of screen time I would've had him and for the amount that I would've had to have him quarantined. He's got kids, and it didn't feel like I could justify asking him to do that. He was awesome and willing, and I said to him, let's wait for a future episode. So, I'd love to see him back. With where I want to go with our series, I know, for sure, he's in it again."
Although Jon might return to A Million Little Things, it's unlikely that Barbara Morgan could return since her storyline wrapped up in season 2.
A Million Little Things Season 4 Episode 9 returns to ABC on Feb. 23, 2022.