'A Million Little Things' Cast: Who Plays Gary in the Show?
A newer addition to ABC's TV lineup, the drama series, A Million Little Things, centers around a group of three friends after their best friend, who seemed to have it all, killed himself. One of those friends is Gary Mendez, a guy who works in insurance who sometimes leverages the fact that he had and survived breast cancer to sleep with women. Find out more about Gary and the actor who plays him, ahead.

Who is Gary Mendez?

Mendez is afraid of commitment until he hooks up with a woman from his cancer support group, Maggie, who makes him want to commit to a relationship. Later the same day, Maggie goes to the funeral of Mendez's friend who killed himself.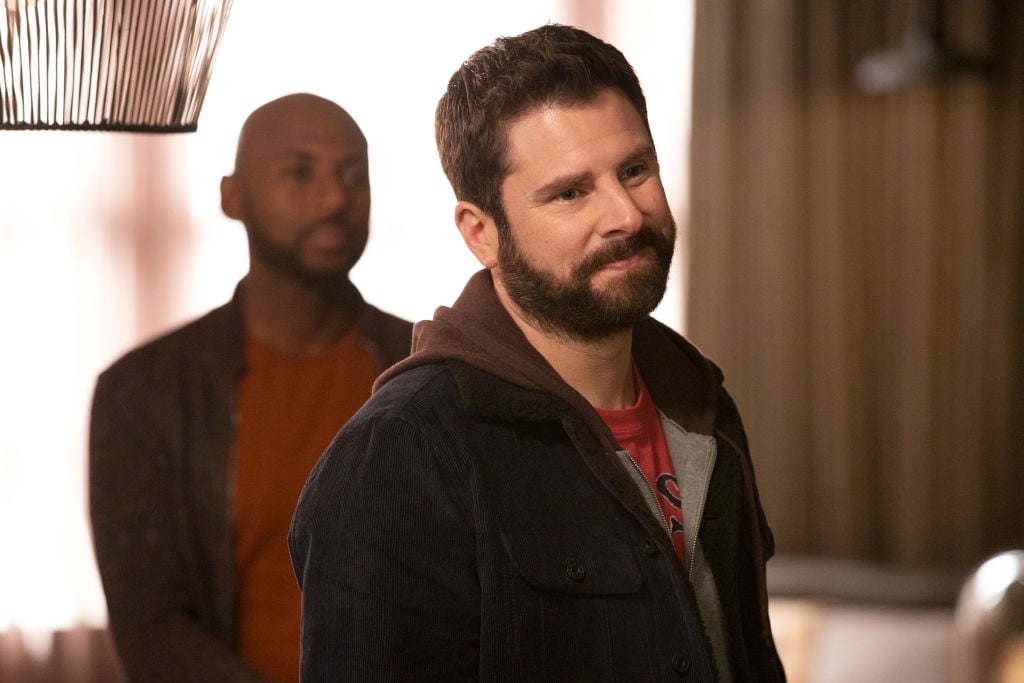 Every episode you see how he deals with the loss of his friend with anger, humor, and sarcasm, all the while caring deeply for his friends. But the question remains; who plays Gary?

Who is James Roday?

Enter actor-writer-director James Roday. Roday is best known for the eight years he spent playing Shawn Spencer on USA's comedy series, Psych. The cast reconnected to make a Psych movie in December 2017, according to ABC. The movie was such a big success, the cast is coming back for a second Psych movie set to be released later this year.

We recommend watching all eight seasons of Psych and we're still upset with Netflix for pulling the show from their site in 2016. But there is good news. Psych is available to watch on Amazon Prime.

For those who are fans of Psych but haven't watched A Million Little Things, we recommend it, especially for those who grew up in the 1980s. Shawn and his best friend Burton "Gus" Guster, played by Dulé Hill, make tons of references to the decade throughout the series.

Roday's character in A Million Little Things has a similar sense of humor to Shawn Spencer. The same goes for those who have seen A Million Little Things but have yet to watch Psych.

How did Roday get the role of Gary?

Roday was focusing on finding his next directing gig when reading the script for A Million Little Things was recommended to him, Roday told Collider in a phone interview.

He said he instantly understood the show: "I got it because I personally have been touched by just about every issue that we're dealing with. It really resonated. We just recently got through a breast cancer scare with one of my very best friends, about a year and a half ago. I just really felt like, 'Hey, if you're gonna call yourself an actor still, then these are exactly the kinds of things that you have to do.'"

Here's a quick rundown of what we know about Roday from IMDB:

In college, he changed his name from James David Rodriguez to James Roday after he found out another actor in the Screen Actors Guild had the same name.
He took the name "Roday" from a character in his college production of The Three Sisters, according to Latina.com.
Roday's favorite show is Twin Peaks.
He studied theater at New York University's Experimental Theatre Wing.
Roday grew up in San Antonio, Texas.