'A Million Little Things' Creator Dishes on the Season 2 Finale Cliffhanger
The 'A Million Little Things' Season 2 finale gave fans some juicy tidbits to chew on. Here are some insights from the show's creator, DJ Nash.
The A Million Little Things Season 2 finale gave viewers a satisfying ending while adding a few questions to ponder and teeing up future storylines for the characters. With that in mind, here are some insights that the show's creator, DJ Nash, shared about the finale of A Million Little Things Season 2.
[Spoiler alert: This article contains details about A Million Little Things Season 2 Episode 19]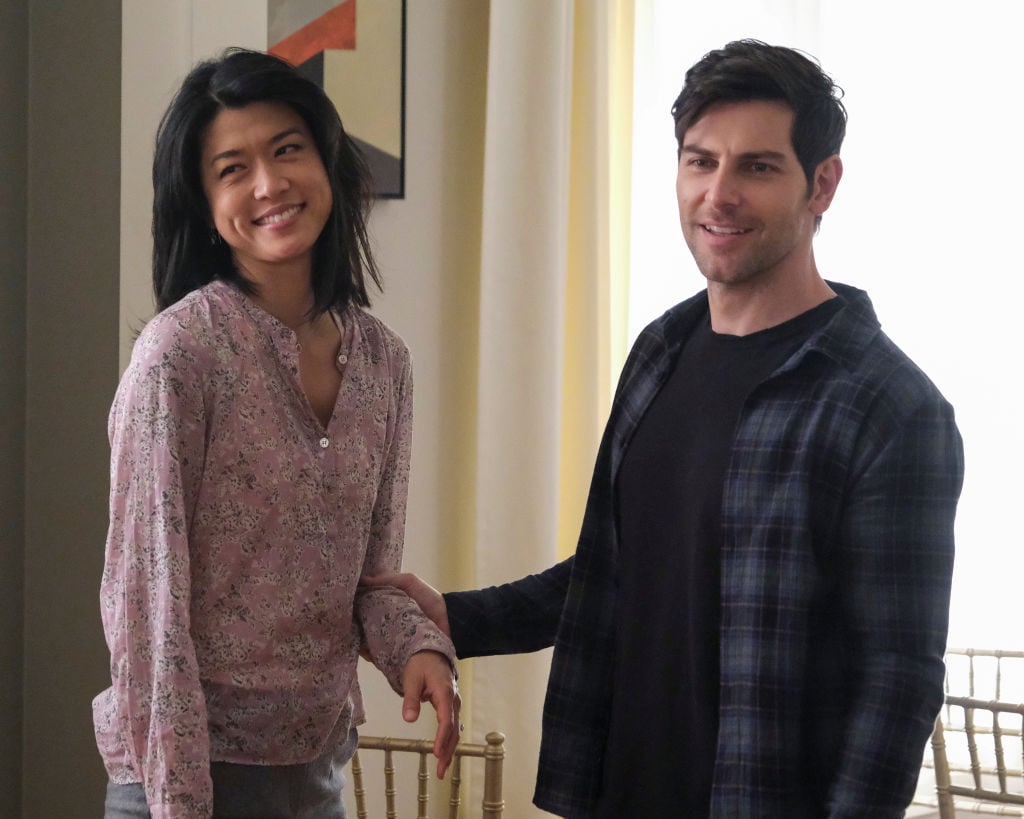 After 'A Million Little Things' Season 2 finale, what will be Eddie's fate?
Eddie has been on a roller-coaster of love, betrayal, sobriety, temptation, and redemption during Season 2. In the finale, he nearly relapsed but found the fortitude to resist taking a drink. He decided to tell Katherine the truth about his past with Alex and renew their vows in a private ceremony. But, while on his way home, Eddie was struck by a vehicle, and his fate remains unknown.
Nash spoke with Deadline but did not reveal whether Eddie would survive. However, he promised a resolution about the Alex mystery. He stated this:
There is more to this story, and we will learn more about this story, should we get a Season 3…Next season, whether Eddie is back or not, our group of friends and Eddie's sister will uncover the truth of what happened.

Deadline
How much more can Katherine handle?
Katherine has been through the emotional wringer for two seasons. But after Eddie's affair with Delilah and the truth about Charlie's paternity came out, she made peace and decided to fight for her marriage. By the Season 2 finale, Katherine and Eddie had rebuilt a trusting relationship and created an unconventional family, including her husband's ex-mistress, Delilah. But what new reality will Katherine have to face after Eddie's accident?
Nash confirmed that things will change for the Saville family, saying, "He was hit by the car, and, what I've said about this is, I'm not confirming whether he's dead or alive. I will say that Katherine and Theo's life will never be the same."
What's more, Nash confessed, "The person driving the truck is someone we saw before."
Based on Nash's statements, the plot will undoubtedly thicken in A Million Little Things Season 3, should the show be renewed.
Will Regina and Rome's marriage survive the loss of a child?
A Million Little Things season 2 finale brought sorrow for Rome and Regina. Their birth mother, Eve, had a change of heart after giving birth to her son. Sadly, the Howards did not become parents as they had hoped and planned.
In the last act of the episode, Regina appeared to blame Rome for making her want to be a mother. Brokenhearted, she turned her back on her husband and walked away. Nash told Deadline this about the effect the turn of events will have on Regina and Rome's marriage:
"The loss of a child is just unimaginable, and in a sense, it's almost like they had a death of a child, because they held this baby, and now that baby's gone."
Nash went on to say, "This is the first thing they've had to endure that threatens to pull them apart."
What will happen with the Maggie, Gary, and Darcy love triangle?
In A Million Little Things Season 2 finale, Maggie finally made a play for Gary. Alas, it was too late because Gary had already moved on with Darcy. Nash said this about the classic love triangle:
"So, while he is with Darcy, and I think that's going to be fun to play out, and to see that relationship, I think there's a bond between Maggie and Gary that is stronger than it's been in a long time."
Can Delilah and Miles find happiness?
It seems as if Delilah is ready to open her heart to love, perhaps with the affable EMT, Miles. But, whether or not Delilah and Miles are compatible may not matter as much as the schedules of the actors who play them.
When asked if the romance will continue, Nash said, "It's absolutely not clear, because he's in another series. So, I have to, at the very least, work around that, I cast someone who I may not have access to."
Read more: 'A Million Little Things' Creator Drops Hints About Season 3 Possibilities