'A Million Little Things': Is Eddie the Most Hated Character on the show?
Eddie Saville went through a lot on 'A Million Little Things' however some fans don't pity him. They believe he is the most hated character on the series.
In A Million Little Things Season 3, Eddie Saville (David Giuntoli) is not doing well. A hit-and-run left him paralyzed at the start of the season, and then he became addicted to painkillers. His wife, Katherine (Grace Park), has had enough and wants a divorce. Plus, she won't let him have joint custody of Theo (Tristan Byon). A few fans feel bad for Eddie; however, most viewers consider him the most hated character in A Million Little Things.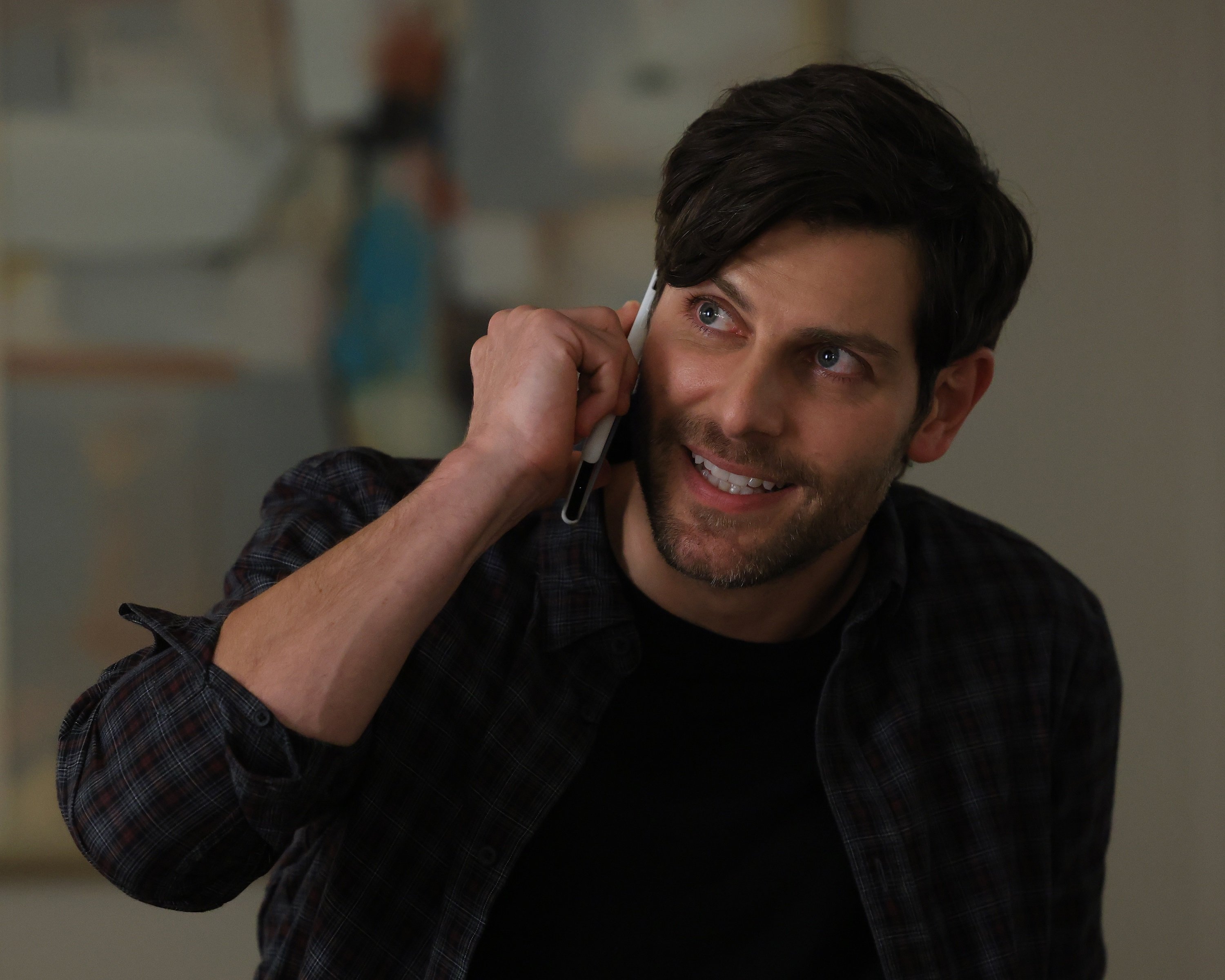 'A Million Little Things': Eddie and Katherine relationship recap
When A Million Little Things Season 1 began, Eddie and Delilah Dixon (Stephanie Szostak) were in the midst of an affair. They both almost left their significant others. However, Delilah's husband, Jon Dixon (Ron Livingston), died by suicide. Delilah ended the affair; however, she later found out she was pregnant. It was Eddie's baby. Katherine left to stay with her sister to try to wrap her head around what had happened. 
However, the affair wasn't the first time that Eddie betrayed her. While on tour with his band, Eddie fell deep into drugs and alcohol and missed the birth of their son. It was a moment that Katherine could never forget.
When Katherine returned from her stay with her sister, she and Eddie slowly worked on their marriage and relationship. By the A Million Little Things Season 2 finale, the couple had a vow renewal. However, during Eddie's recovery from his accident, he began taking painkillers. He stole prescription drugs from Regina (Christina Moses) and Rome Howard's (Romany Malco) bathroom. Eddie confessed to Katherine and went to a treatment center. However, it became too much for Katherine, and she told Eddie she wanted a divorce.
'A Million Little Things' fans hate Eddie
In A Million Little Things Season 3 Episode 15, "Not Alone," Eddie tried to fight for joint custody of Theo. He met with a lawyer, made plans to move into a one-story apartment, and get his van adapted so he could drive Theo to school. However, Katherine pointed out that her reluctance to let Eddie have unsupervised visitation with Theo had nothing to do with his disability and everything to do with his addiction. After everything that Eddie put Katherine through, he tried to tell her that she worked too much and left their son. This argument sent fans over the edge about Eddie.
"I always thought Eddie was trash, and Katherine should've never taken him back," one fan wrote on Reddit. "Eddie has barely taken accountability. Their argument in the most recent episode was just more proof of that. Katherine is far too forgiving. Most of their time together during the show is toxic, so I personally never felt a strong connection with them as a couple."
Other viewers adamantly defended Katherine and complained about Eddie in the Reddit thread.
"I yelled at the TV when he tried to say she 'walked out' on Theo," another viewer added. "He's so arrogant, and for him not to comprehend at all why Katherine is cautious about leaving Theo in his care means he didn't really pay attention to his rehab."
Many fans pointed out that Eddie almost left Katherine and Theo in A Million Little Things Season 1 for Delilah. They don't feel that his character has any redeeming qualities.
Is David Giuntoli's character the 'most human'?
A few fans defended Eddie on A Million Little Things because he is the most realistic character. 
"EVERYONE messes up," another fan wrote on Reddit. "Eddie is arguably the most human of the entire group because of his mistakes, and the fan base just hates him for all of them."
He went through a traumatic experience with the hit-and-run this season, and viewers think he's still dealing with it. However, many fans still think he's the worst character on A Million Little Things. Hopefully, he shows more growth and development in the last few episodes and more in A Million Little Things Season 4.