'A Million Little Things': Eddie's Fate is Sealed, Reveals the Show Boss
Ever since the staggering season 2 finale cliffhanger, fans of A Million Little Things have been longing for answers to the show's burning questions. And the mystery that seems to torment viewers the most is the unknown fate of Eddie Saville. But recently, A Million Little Things showrunner, DJ Nash, teased that the penitent musician's destiny has already been decided in the writer's room. [Spoiler warning: The following article contains details about A Million Little Things Season 2.]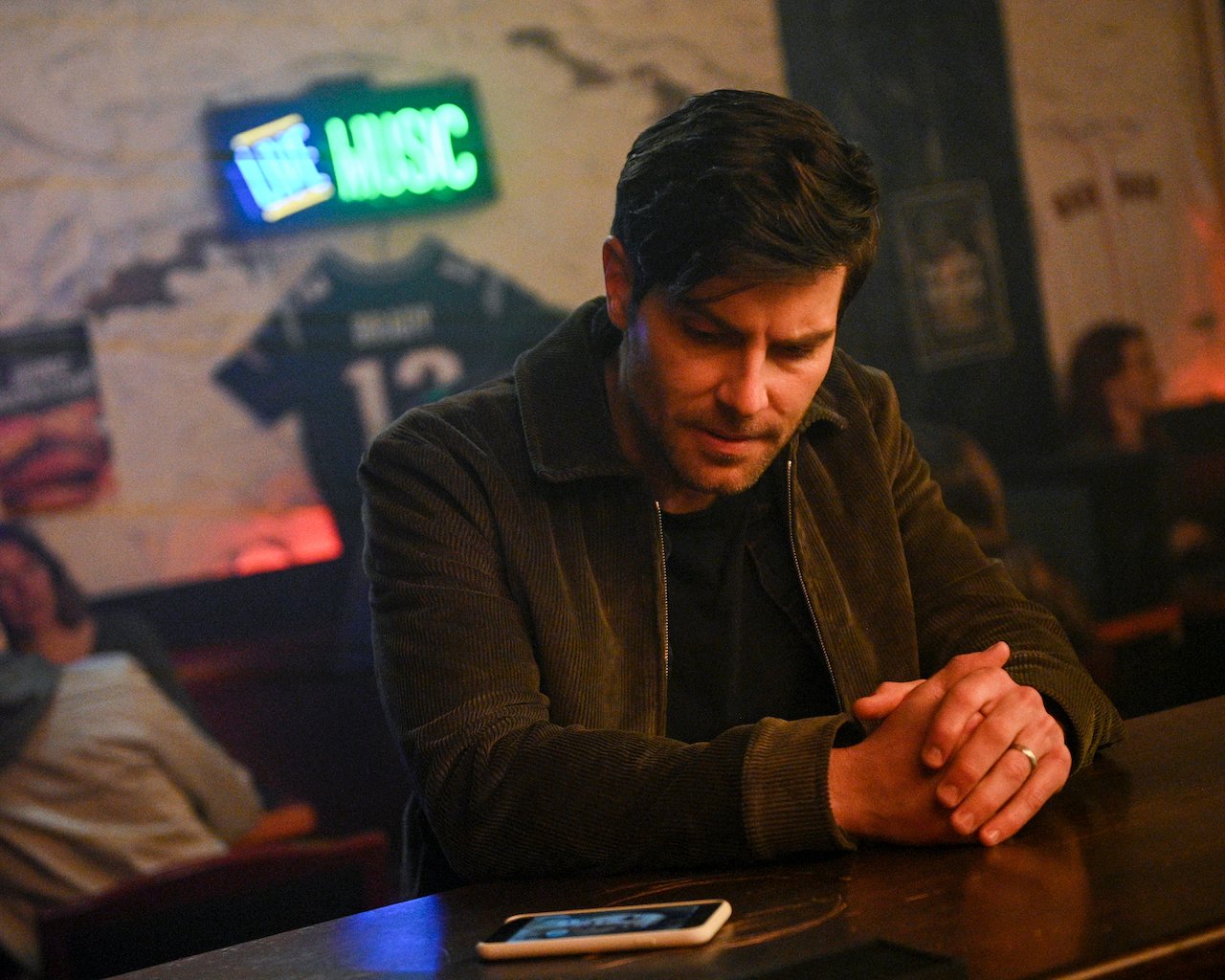 How did Eddie's story begin in 'A Million Little Things'?
Season 2 of A Million Little Things jolted the audience with a season finale twist for Eddie. In season 1, the character began as an adulterer who was cheating with his best friend's wife, Delilah. To make matters worse, said friend died by suicide. Predictably, Ed's plan to end his marriage to Katherine and run away with Dee was disrupted.
When Delilah discovered that she was pregnant with Eddie's child, the duo agreed to keep mum about the baby's paternity. But as Katherine and Eddie worked to rebuild their relationship, he felt compelled to tell his better half the truth.
Drama and heartache ensued, and the friend group was fractured. However, with time, effort, and baby Charlie's true parentage out in the open, the pals and loved ones mended fences and became a cohesive clique once more. Even better, Eddie and Katherine rekindled their love affair and decided to renew their vows.
As luck would have it, the recommitment ceremony was derailed when Rome and Regina's birth mother went into labor. Eddie took the opportunity to do some soul searching, and after discovering that he played a part in a teenaged love's death decades earlier, he ended up in a bar.
Fortunately, love prevailed, and he chose to leave the watering hole and head home to Katherine. Alas, as he was walking, a vehicle struck him at a frightening speed, and the audience was left to wonder if dear Ed was alive or dead.
How will Eddie's story continue in season 3?
Fans are clamoring for answers about what will happen to Eddie in A Million Little Things Season 3. While Nash has remained mum about the details of how the narrative will shake out, the show boss dished that the premiere will be emotional.
"[Michelle Leibel] and I finished writing the premiere today, so Eddie's fate has been determined. I promise you the episode will make you cry," Nash tweeted.
The Twitter buzz surrounding A Million Little Things has been explosive, with fans pleading for Eddie to survive and thrive.
"May I remind you of my pleading and begging you NOT to kill our Eddie??! I will take this opportunity to beg you again. PLEASE do not kill him! A Million Little Things is one of the very few programs we watch, and I'll be so very sad," one follower wrote.
What do fans think will happen to Eddie next season?
Although most Eddie admirers are hopeful that he will be unscathed, some believe the fan-favorite character will survive, experience trauma, and have lasting injuries.
"[A] coma, and he only remembers Delilah. Each episode has a character reminiscing their interactions with him to get him back," a Twitter fan predicted, echoing many other anticipations of a coma plot.
It remains to be seen whether the viewers are on to something, but one thing is certain. According to what Nash told Deadline, life will change dramatically for the Saville family. "He was hit by the car, and, what I've said about this is, I'm not confirming whether he's dead or alive," Nash told the outlet. "I will say that Katherine and Theo's life will never be the same."