'A Million Little Things': Here's Why Gary's Dad, Javier Mendez, Looks So Familiar
When A Million Little Things returned on May 5, 2021, Gary Mendez's (James Roday Rodriguez) dad, Javier Mendez, came to visit. While he caused some conflict on the show, fans can't get over how familiar he looks. Plus, his personality is so incredibly close to Gary's, it's uncanny. Here's why the actor, Paul Rodriguez, seems so familiar.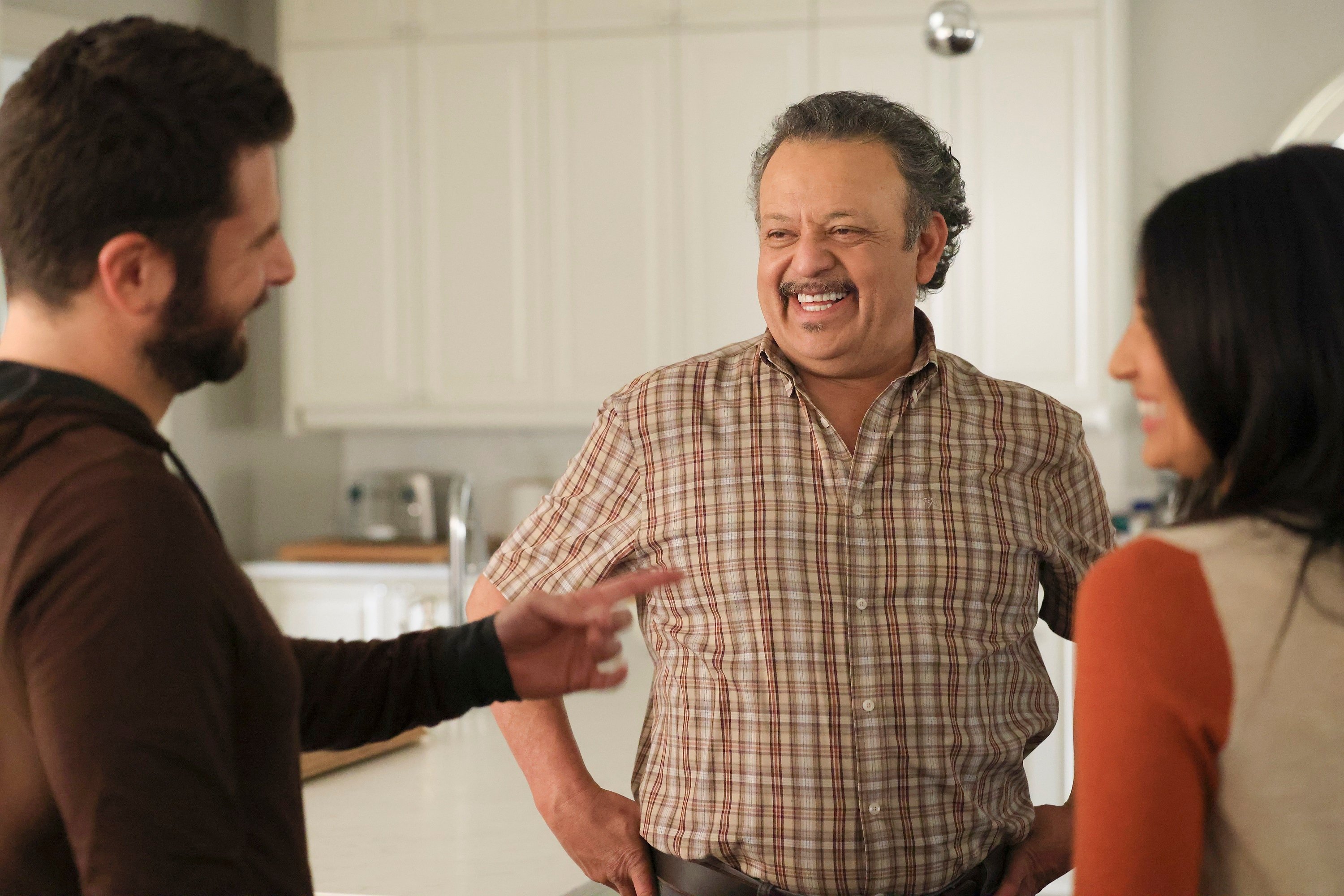 What day does 'A Million Little Things' come on?
A Million Little Things Season 3 aired on Thursdays at 10 p.m. for the first half of the season. However, when the show didn't return on April 8, 2021, many fans thought the show was canceled. The series moved to Wednesday evenings at 10 p.m. EST beginning with episode 9, which aired on April 7. The remaining nine episodes of A Million Little Things will air on Wednesdays since the new series, Rebel, took its spot on Thursday nights.
Who plays Gary's dad on 'A Million Little Things'?
Paul Rodriguez joined the A Million Little Things cast on May 5, 2021, as Gary's dad. He starred in various family comedies throughout his acting career. Popular films in Rodriguez's repertoire include A Cinderella Story and Beverly Hills Chihuahua.
RELATED: Where Is Delilah on 'A Million Little Things'? Stephanie Szostak Hints at Her Return
His voice might be more familiar than his face since he appeared in numerous animated films and TV shows, including Clifford the Big Red Dog, King of the Hill, and Dora the Explorer. Most recently, he voiced El Divino in the Mexican-American family film El Americano: The Movie.
Rodriguez is best known as a stand-up comedian. He wrote and headlined The Original Latin Kings of Comedy with Cheech Marin and George Lopez.
Gary's dad on 'A Million Little Things' recap
It may seem odd that viewers haven't met Gary's dad yet on A Million Little Things. He talks about him on occasion and is closer to Javier than his estranged mother, Alice Mendez (Marcia Gay Harden). However, creator DJ Nash explained to Entertainment Weekly that they were waiting for the right time to introduce Javier.
In A Million Little Things Season 1, viewers found out that his parents got into an explosive fight during Gary's seventh birthday party. That's when he knew they were heading for a divorce. Since their marriage ended, Javier raised Gary alone. His father is a very religious man who took his son to church every Sunday and twice on Christmas.
During A Million Little Things Season 2, Gary explained how his parents met in 1983. Javier met and fell in love with an 18-year-old woman named Alice. When she got pregnant, they married and had Gary.
Tonight on A Million Little Things, viewers find out more about Gary's dad and his time serving in Vietnam. Javier bonds with Gary's girlfriend, Darcy (Floriana Lima). Hopefully, we see him again in another episode. A Million Little Things airs Wednesdays at 10 p.m. EST on ABC.