'A Million Little Things': Here's Why Nicole (Rachel Nichols) — the Woman Who Hit Eddie — Looks So Familiar
In A Million Little Things Season 4, viewers finally found out who hit Eddie Saville (David Giuntoli); a blonde woman named Nicole (Rachel Nichols). In episode 4, "Pinocchio," fans also get a chance to hear her side of the story. However, even before she explains what happened the night of Eddie's accident, let's take a look at why she looks so familiar.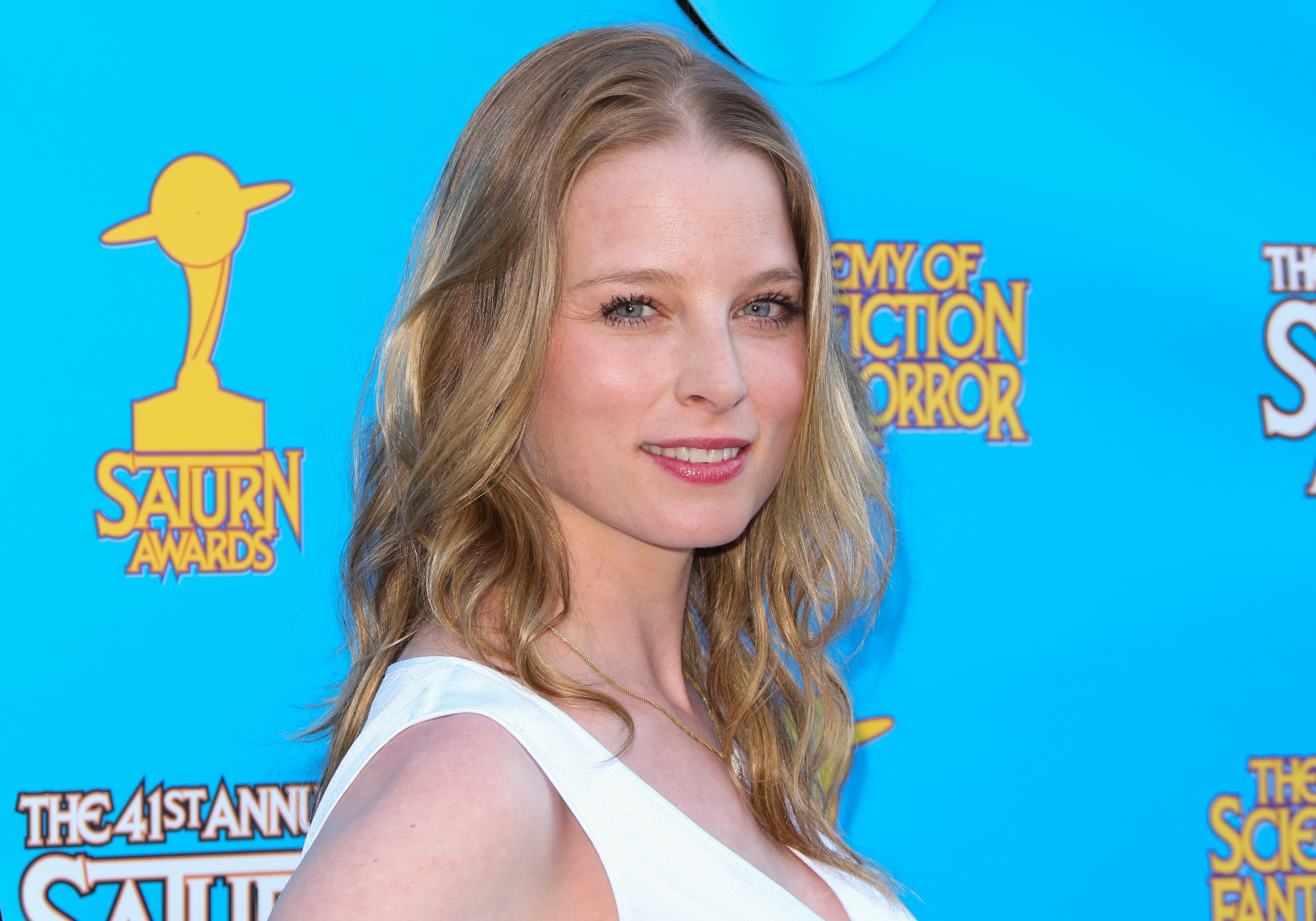 Who is Nicole in 'A Million Little Things'?
Viewers first heard Nicole's voice (Rachel Nichols) when she called Eddie during the A Million Little Things Season 3 Finale. She claimed to be the driver who hit Eddie in the season 2 finale. However, she left the scene of the accident. In season 3, Eddie recovered and found he would never walk again. He began stealing and hiding his use of prescription pain medications but eventually admitted himself to rehab. Eddie feels that the accident is the reason for his downward spiral and the end of his marriage. So, when he heard Nicole's voice, Eddie had to find out who she was. 
In A Million Little Things Season 4, Eddie deciphered the recording until he heard "Attention Halbert shoppers" in the phone call's background. Then he continuously went to Halbert's until he found the woman who made the call. In A Million Little Things Season 4 Episode 3, Nicole called him again to ask if the two could sit down and talk. 
RELATED: 'A Million Little Things' Season 4 Cast: Are the Newcomers All Here to Stay?
When Eddie enters the restaurant where Nicole is waiting, the producers emphasize how difficult it is for Eddie to get around the tables and chairs in his wheelchair. 
What else was Rachel Nichols in before the cast of 'A Million Little Things'?
Nichols' breakthrough role came in 2005 when she was cast in Alias as Rachel Gibson. Nichols' character thought she was a computer expert working for the CIA when it was a criminal organization in reality. She replaced Jennifer Garner as the main character in the series; however, the show didn't last without Garner after that fifth season.
According to IMDb, Nichols is well known for playing Lisa in The Amityville Horror and Scarlett in G.I. Joe: The Rise of Cobra.
RELATED: Why Is Delilah Leaving 'A Million Little Things' Season 4? Will She Ever Return From France?
In 2008, Nichols had a supporting role in The Sisterhood of the Traveling Pants 2, as the jealous friend, Julia. She also played an Orion cadet at Starfleet Academy in the 2009 Star Trek film. In 2010, Nichols became Ashley Seavers in Criminal Minds. When that show ended, she scored a leading role in Continuum as Kiera Cameron.
Then Nichols scooped up a TV series role yearly for the next several years, including Chicago Fire, The Librarians, Taken, Titans, and The Man in the High Castle.
Who is Rachel Nichols married to in real life?
Rachel Nichols married film producer Scott Stuber in 2008, but the couple broke things off only seven months later. According to a tweet from her current husband, Nichols married real estate developer Michael Kershaw in September 2014. 
RELATED: 'A Million Little Things' Season 4: What Day Do New Episodes Air on ABC and Drop to Hulu?