'A Million Little Things': Questions We Have About Season 2 Episode 14 'The Sleepover'
On Thursday nights, ABC gives us A Million Little Things, a drama that is sappy and sassy at the same time. The show revolves around a group of friends and loved ones with interconnected lives. The characters often face hairy situations, dish out tough love, support each other unconditionally, and of course, cheer for the Boston Bruins.
A Million Little Things has been called the Alphabet Network's answer to NBC's This is Us, but the show has proven to be one of a kind. As for the show's popularity, the hefty Grey's Anatomy lead-in doesn't hurt. But the reason that fans of A Million Little Things return week after week is because of the beautifully flawed characters they can relate to.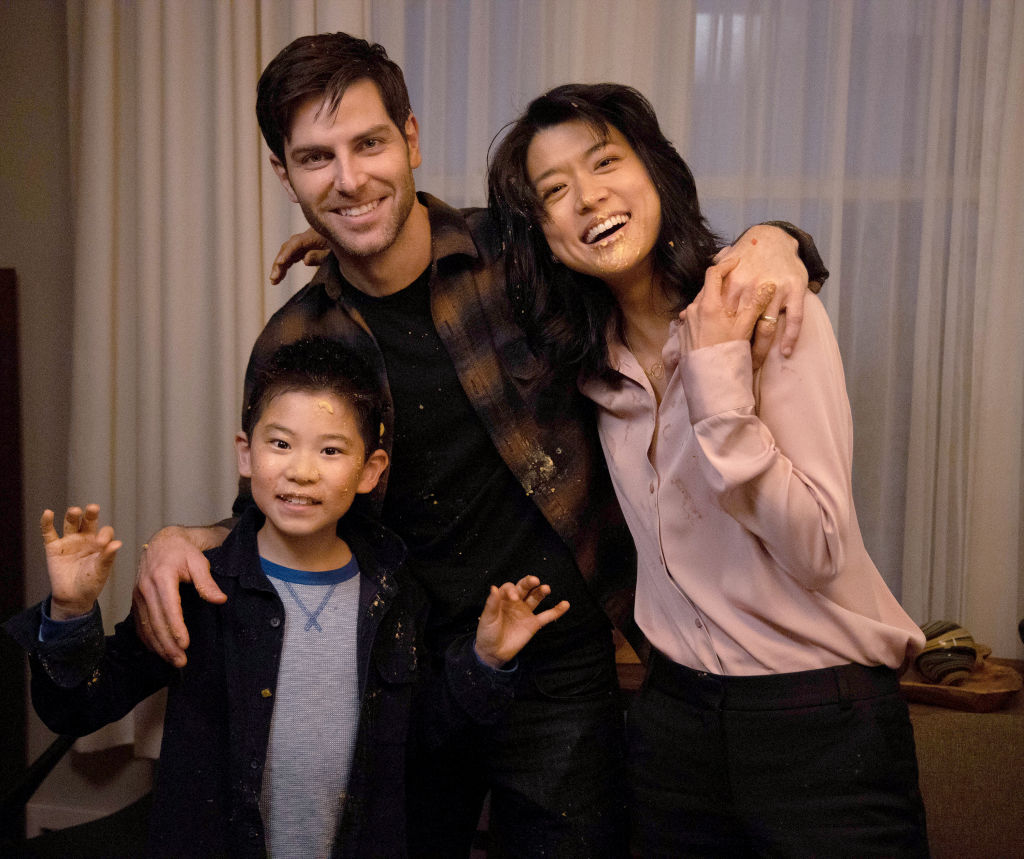 Season 2 Episode 14 drew viewers further into the season's story arc. This week, the show's youngsters were front and center with meaty plots and high emotional stakes. The episode appropriately titled "The Sleepover," prompted several conundrums surrounding the junior members of the tribe.
Has Danny seen the last of Elliot?
In the episode, Delilah greenlights a sleepover with Danny and his adolescent crush, Elliot. The boys had hit a rough patch for a while, but their relationship rebounded. Just as things had started to go smoothly, Elliot blindsided Danny with sad news. He and his family were preparing to move away.
Gary, who was playing chaperone while Delilah met up with Maggie, offered support in the form of snacks, witty banter, and testosterone-driven action flicks. Alas, no amount of hot sauce-doused popcorn could soften the blow of Elliot's imminent departure. Only time could heal this wound.
The next morning as Elliot was saying his last goodbye, he left Danny with a parting gift. He gave him a video game token from their first formal "hangout." Twitter users reacted to the sweet gesture between the smitten young boys.
"Y'all… We just want Danny to be happy!!" tweeted one fan.
The goodbye seemed to be pretty final, but if Twitter fans have anything to say about it, Elliot will return or Danny will get a new love interest.
How will Sophie weasel out of her latest mess?
While Gary was supposed to be babysitting Danny and Elliot, he literally fell asleep on the job. So Delilah and Danny did the only logical thing — they tucked the sleeping man-child into Sophie's pink sleeping bag.
The following morning, Colin — the dog with a human name — sniffed out something skunky in the bottom of the fluffy pink sleeping bag. Gary investigated further and found a stash of doobies tucked away.
Was it the best hiding place for a bag of pot? All signs point to no.
Gary handed over Sophie's contraband to Delilah, who pondered what comes next. Considering the relationship repair she has had to do with Sophie since the big reveal about Charlie's paternity, Delilah will likely tread likely. Still, Sophie has some explaining to do.
The renewed trust between Delilah and Sophie is in danger of going up in smoke, along with the reefer.
Can Theo truly forgive Eddie for cheating on Katherine?
Perhaps the most satisfying part of the latest episode was observing Theo in full tween angst mode. Theo demanded answers from Eddie when the elder Saville brought home his protégé turned gal pal, Dakota.
"Are you gonna have a baby with her too?" Theo fired.
Up until now, the kid has been holding back on expressing himself but has finally found his voice. On the heels of learning that infant Charlie is his half-sister on account of his dad's affair with Delilah, he has the right to lob tough questions. And he does, to the surprise and delight of Twitter.
"Oh, and if there was an award for shade and side-eye — Theo would win, hands down!" one viewer quipped.
This episode tied up a few threads but left plenty of dangling questions. Fans can only hope to discover some more answers in next week's episode.
A Million Little Things airs Thursday at 8 p.m. on ABC.