'A Million Little Things' Season 3 Episode 15 Recap, 'Not Alone'
In the A Million Little Things Season 3 Episode 15 recap Eddie Saville (David Giuntoli) desperately tried to prove he was a good father to Theo (Tristan Byon). Meanwhile Maggie Bloom (Allison Miller) helped Sophie Dixon (Lizzy Greene) cope with the lasting trauma from her music teacher. Plus, Rome Howard (Romany Malco) found a positive way to help Tyrell (Adam Swain) with his passion for activism.
[Spoiler alert: This article contains spoilers from A Million Little Things Season 3 Episode 15, 'Not Alone.']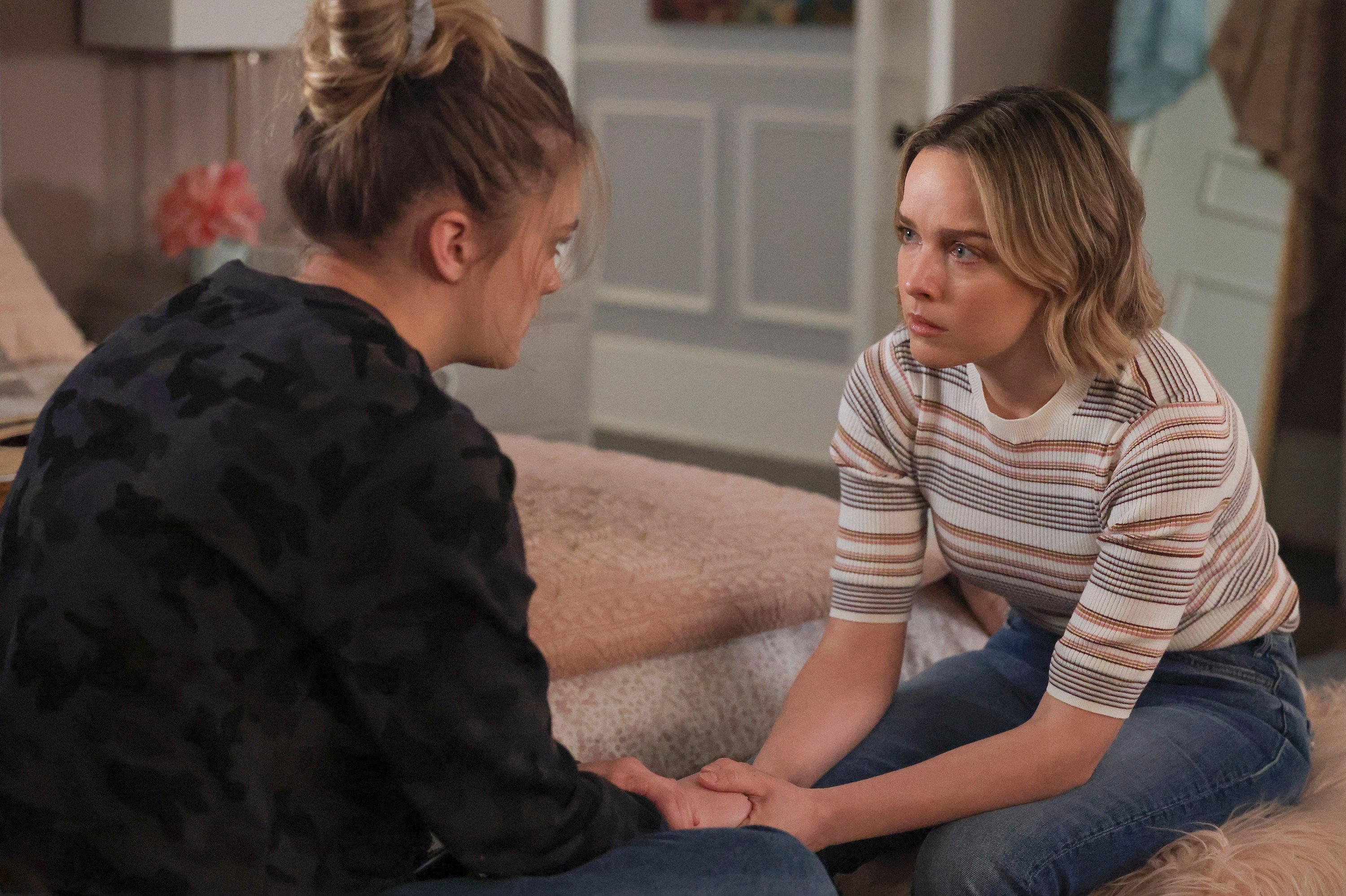 'A Million Little Things' Season 3 Episode 15 Recap: Rome and Tyrell bond
In A Million Little Things Season 3 Episode 15, Rome helps his foster son, Tyrell, get the right angles for their documentary. The conversation turned sentimental when Tyrell admitted that Rome is the first male figure to "show up for me."
"I've seen what can happen if we just keep showing up. Things can change."
After an emotional interview, Rome found that their documentary should be about the emotional impact of systemic racism. 
Something is wrong with Regina
To recap A Million Little Things Season 3 Episode 14, Regina (Christina Moses) began to notice an increase in forgetfulness and memory loss. In this episode, things only worsened. Her mother, Shelly (Romy Rosemont), called to get Gina an appointment with a neurologist. However, when they met with Dr. Anton (Paul McGillion) he only had Regina remember a set of eight words. When she could remember only six out of eight the neurologist insisted it was typical and she should follow up in two weeks.
However, Regina's mother insisted that the doctor get Regina in for a CT scan. The doctor finally agreed once Shelly made a scene. After the scan Regina felt more distraught because nothing was found. Now there's no way for her to track whether she's getting better or how soon. Gina finally told Rome and they embraced.
'A Million Little Things' Season 3 Episode 15 Recap: The Dixon Family
Sophie opened up to Maggie about Layla Gregory. The girl was a former student of her music teacher, Peter (Andrew Leeds), and Sophie believed that he also sexually assaulted Layla. However, she can't ask the teen because she died by suicide 6 months ago. Maggie suggested Sophie fight back by taking her frustrations out in a different way such as running.
However, on her first run, she went to Layala Gregory's house to talk to the girl's mother, Georgia. Both parents sat down to talk to Sophie and she began to tell them about the odd things that Peter had her do. When Sophie explained that Peter sexually assaulted her, Layla's mother denied that could have ever happened to her daughter. She made Sophie leave right away.  
Layla's dad, Christopher, came to return Sophie's wallet. He brought Layla's diary with him and pointed out a page where his daughter had written she didn't want "him" to see her in her bathing suit. The father suspects that Peter might have assaulted Layla as well.
'A Million Little Things' Season 3 Episode 15 Recap: The Saville Family
Eddie and Gary Mendez (James Roday Rodriguez) met with a divorce lawyer about custody of Theo. The lawyer insisted that Eddie be able to take care of Theo fully so he planned to find a place that was one story and wheelchair accessible. He also needed to get a van that he could drive Theo to school in.
However, later Catherine admitted that her reluctance to let Theo stay with Eddie wasn't about his wheelchair. She worried about his addiction interfering with his ability to take care of Theo. They got into a heated argument and Eddie begged Catherine not to fight for custody. However, she insisted that he was the one who had an affair, had a baby with another woman and took drugs while watching their son. 
Later, Gary told Catherine that he understood where she was coming from and would love to help. Gary plans to invite Eddie to stay with him so that Gary could be the guardian present when Theo visits his father.
Gary's dog, Colin, finally reappeared in A Million Little Things Season 3 Episode 15. The pup watched Gary pour all of his alcohol down the drain to prepare for his house guest.
According to IMDb, the A Million Little Things Season 3 finale airs on June 9, 2021.