'A Million Little Things' Season 3 Recap — The Refresher You Need Before Season 4
Ahead of the A Million Little Things Season 4 premiere, many viewers might need a quick recap of everything that happened in season 3. Although Delilah Dixon (Stéphanie Szostak) spent most of the season in France, she created a blowout fight upon her return. Gary Mendez (James Roday Rodriguez) threw a burlap sack over the head of Peter Benoit (Andrew Leeds). Plus, Regina Howard (Christina Moses) closed her restaurant due to repercussions from the coronavirus (COVID-19) pandemic.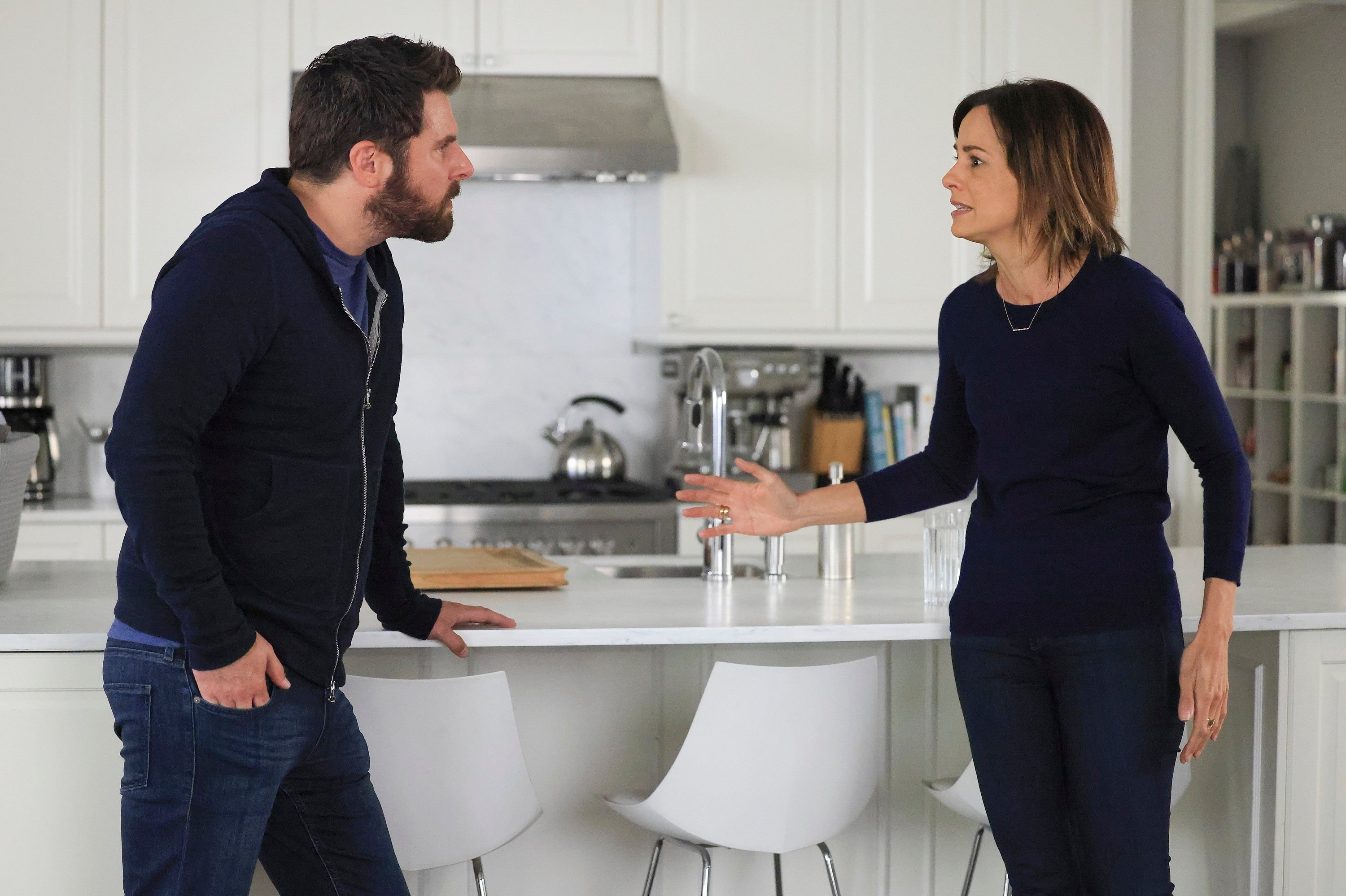 'A Million Little Things' Season 3 Recap: Why was Delilah missing?
The question that arose during nearly every episode of A Million Little Things Season 3 was, "Where is Delilah?" She left on a trip to France with her father in episode 3 of the season. She left her two teenage children at home in the care of Gary. However, Delilah ended up spending a lot more time with her father than she intended to.
In A Million Little Things Season 3 Episode 5, Delilah was about to travel home with her father when he broke his hip. She decided to stay in France to give him time to heal. Then the COVID-19 pandemic hit, and countries began closing their borders. She did not return to the series until the end of season 3.
Delilah spoke to Eddie Saville (David Giuntoli) about moving her entire family to France when she finally returned. However, her son, Danny (Chance Hurstfield), overheard the conversation, and a blowout argument ensued. Sophie and Danny insisted that they did not want to move to France. But Delilah argued that there's too much that reminds her of Jon at home. Will the Dixon family move to France in A Million Little Things Season 4?
Sophie and Danny had a rough year without their mom
To recap, with Delilah in France, Gary helped Sophie and Danny navigate some difficult experiences in A Million Little Things Season 3. Danny struggled with the decision about whether to come out to his friends. Ultimately, Gary's dad, Javier Mendez (Paul Rodriguez), helped guide Danny. He told his friends about his sexuality, and everything worked out. 
RELATED: 'A Million Little Things' Season 4 Promo Trailer Leaves Viewers with More Questions
However, things weren't as rosy for Sophie. Gary yelled at a man named Peter for his derogatory comments about Sophie's audition. But, his speech about how Sophie lost her father was exactly what Peter needed to see that Sophie was vulnerable. Peter offered to give the young teen private lessons, which ended several episodes later with sexual assault. With Maggie Bloom's (Allison Miller) coaxing, Sophie gained the courage to tell her story to the police. Unfortunately, there wasn't enough evidence for the officers to do anything. Gary felt so helpless and responsible that he ended A Million Little Things Season 3 at Peter's house, putting a burlap sack over the man's head.
'A Million Little Things' Season 3 recap: Darcy and Gary
Throughout A Million Little Things Season 3, something good did happen to Gary: his relationship grew with Darcy (Floriana Lima). Although Gary continued to prioritize his friends over her, he decided in the finale to choose her. Darcy's ex-husband received a job offer in another city, so she agreed to move with their son, Liam (Mattia Castrillo). Gary lovingly told Darcy he wanted to move with her and start a family. Although she was initially hesitant about having more children, she left him a heartfelt voicemail in the finale, changing her mind. 
What happened to Maggie on 'A Million Little Things'?
Maggie Bloom and Gary Mendez shippers might be disappointed, but things began looking up for Maggie in A Million Little Things Season 3, too. To recap, in the first half of A Million Little Things Season 3, she had a fling with her Oxford roommate, Jamie (Chris Geere). However, when she flew back to the United States for her cancer check, Maggie became unexpectedly pregnant. As much as she wanted a child, she didn't feel she could risk her cancer returning while carrying a baby. After she made the difficult decision to have an abortion, Jamie came to the states to comfort her. Later, they ended their "friends with benefits" relationship.
In her career, Maggie realized that she didn't want to be on a talk show that didn't sufficiently help people with their mental health. So, she began a podcast that took off after she accidentally shared her relationship drama with Gary online.
'A Million Little Things' Season 3 recap: The Howards
The Howard family fostered a teenager, Tyrell (Adam Swain), in A Million Little Things Season 3. The young teen ended up with Rome (Romany Malco) and Regina (Christina Moses) after ICE deported his mother to Haiti. However, it turned out to be what Rome needed after losing the chance to produce his movie and losing their potential adoption. On the other hand, Regina had to close down her restaurant because it wasn't profitable once the pandemic hit.
RELATED: 'A Million Little Things' Season 4 Cast Shakeup: DJ Nash Teases New Guest Stars
Are Eddie and Katherine really over?
Yes, Eddie and Katherine's (Grace Park) rocky marriage finally came to an end in A Million Little Things Season 3. They fought over the custody agreement until finally, the couple came to a compromise in the season finale. Katherine attempted to date Alan (Terry Chen) but ultimately decided she wasn't ready.
Then in a cliffhanger moment, a woman called Eddie claiming to be the driver that hit him in the A Million Little Things Season 2 finale. Hopefully, viewers find out more information about the mystery caller when A Million Little Things Season 4 returns to ABC on Sept. 22 at 10 p.m. EST.