'A Million Little Things' Season 4 Cast: Who Will Return? Who is leaving?
ABC's A Million Little Things Season 4 cast finally returns on Sept. 22, 2021. However, avid fans want to know who returns and who leaves the show. Delilah Dixon (Stéphanie Szostak) spent most of last season in France and dropped the news to her children that she wants to move the family there. Will Delilah leave the show? Many fans loved Terry Chen as Alan; however, he and Catherine (Grace Park) broke up in season 3. Is Chen gone for good? Lastly, fans wonder about the fate of Gary (James Roday Rodriguez) and Darcy (Floriana Lima).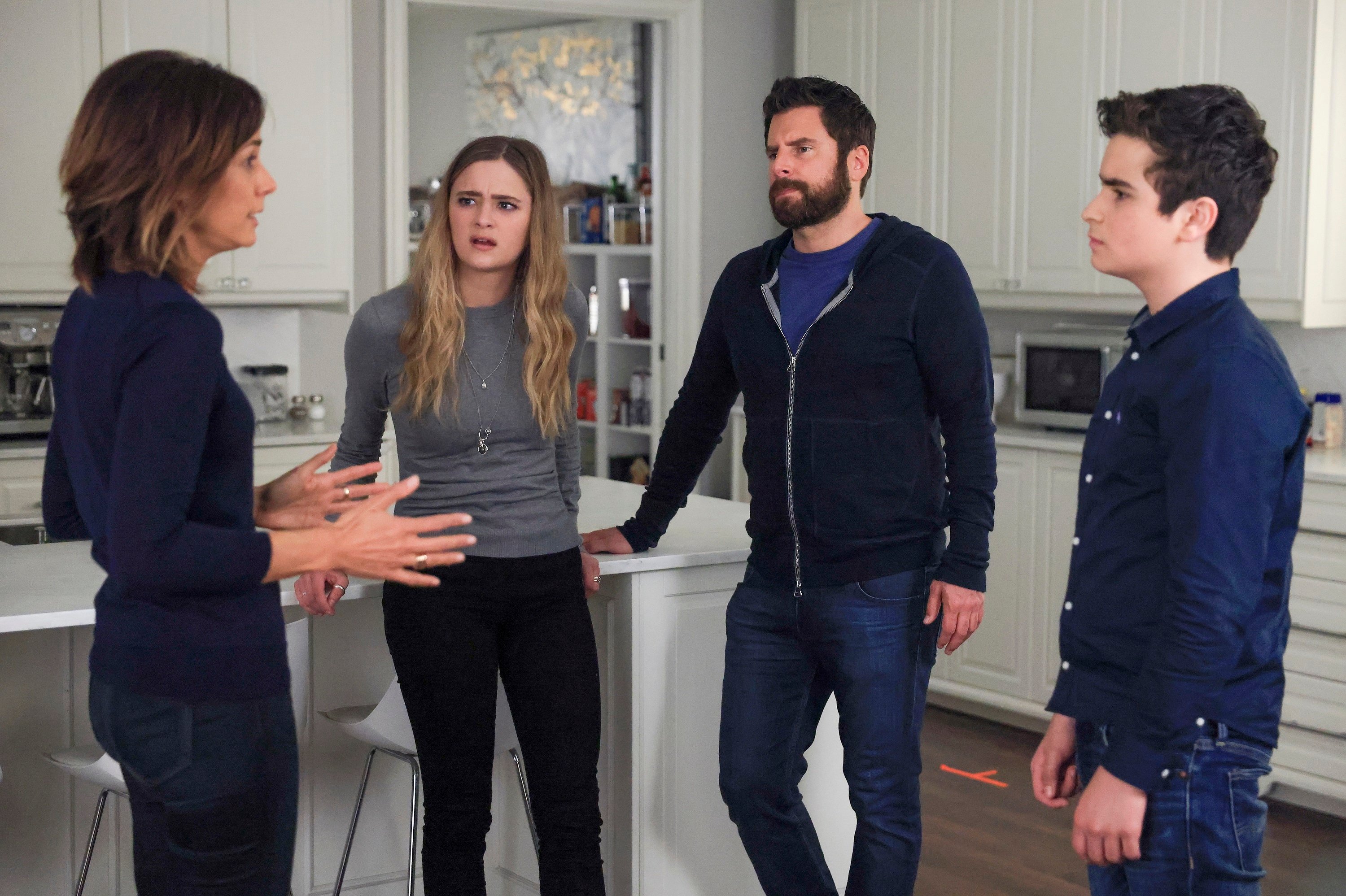 'A Million Little Things' Season 4 cast: Is Delilah leaving the show?
Don't worry. Stephanie Szostak isn't leaving A Million Little Things — Delilah remains a main character in season 4. However, she might continue her storyline in France, similar to how Maggie Bloom (Allison Miller) went to Oxford. Although Maggie lived elsewhere in season 3, she remained a part of the series. In an interview with Deadline, show creator DJ Nash commented on the fate of Delilah's potential move to France.
"It really appears as though what this woman needs is a fresh start," Nash explained to the outlet. "It really feels like she was suffocating and didn't even realize how much her level of pain was until she got to France and had a chance to step back and appreciate that."
Although her teen children, Sophie (Lizzy Greene) and Danny (Chance Hurstfield), don't want to go, maybe it's what's best for them. When asked directly if Delilah might move to France with or without her teen children, the show creator gave a cryptic answer.
"We really want the fans to see how that happens," he began. "But what I love about our series is just when people think, oh, it must be a card flip, maybe it's not."
'A Million Little Things' Season 4 cast: Does Terry Chen return as Alan?
Sadly, now that Alan and Katherine broke up, Chen does not return to A Million Little Things Season 4. However, Katherine might end up with a new love interest. Nash spoke with TV Insider about Katherine and Eddie (David Giuntoli) dating other people.
"We saw Carter [Sam Pancake] set up a [dating] profile for Katherine," Nash told the outlet. "With it appearing like Alan's out of the picture, and it definitely seems like Eddie's out of the picture, maybe it's time for her to go on a few dates. And maybe Eddie does the same thing."
What is going on with Gary and Darcy?
Luckily, James Roday Rodriguez and Floriana Lima continue their roles in the A Million Little Things Season 4 cast. However, the last time viewers saw Gary; he put a bag over Peter's head (Andrew Leed). 
"Whatever he's doing is premeditated," the show creator told Deadline. "He went over to his dad's and came up with an alibi, and he puts a bag over Peter's head. It is Gary. It is Peter. That is a bag. He pulls him inside and closes the door. So, that is a mystery, and certainly, the question that we're following next season is what happened over there."
So, the mystery continues, and viewers will find out right away what happens when A Million Little Things Season 4 premieres on Sept. 22. The showrunner also added that viewers would see how what Gary did to Peter affects his relationship with Darcy.
'A Million Little Things' Season 4 cast sees the return of Ron Livingston as Jon Dixon
Although A Million Little Things Season 1 began with the death of Jon Dixon, the character remained in the series. However, production amidst the COVID-19 (coronavirus) pandemic didn't allow Livingston to return to the show for season 3. Nash revealed that the character would return in a future episode. 
Other than those in question, the rest of the A Million Little Things cast returns for season 4. Romany Malco returns as Rome Howard, and Christina Moses reprises her role as Regina Howard.
The A Million Little Things Season 4 cast is excited for the premiere on Sept. 22, 2021, on ABC at 10 p.m. EST.