'A Million Little Things' Season 4 Episode 2 Recap, 'Not the Plan' — New Questions
The A Million Little Things Season 4 Episode 2, "Not the Plan," recap might help viewers breathe a small sigh of relief for Gary Mendez (James Roday Rodriguez). There are enough flashbacks to find out precisely what he and Layla's father, Christopher Gregory (Michael Weston), did to Peter Benoit (Andrew Leeds). However, there's not one mention of Delilah and Danny Dixon. That going away party in the premiere meant that both Delilah and Danny left for France immediately.
[Spoiler alert: This article contains spoilers from A Million Little Things Season 4 Episode 2 'Not the Plan.']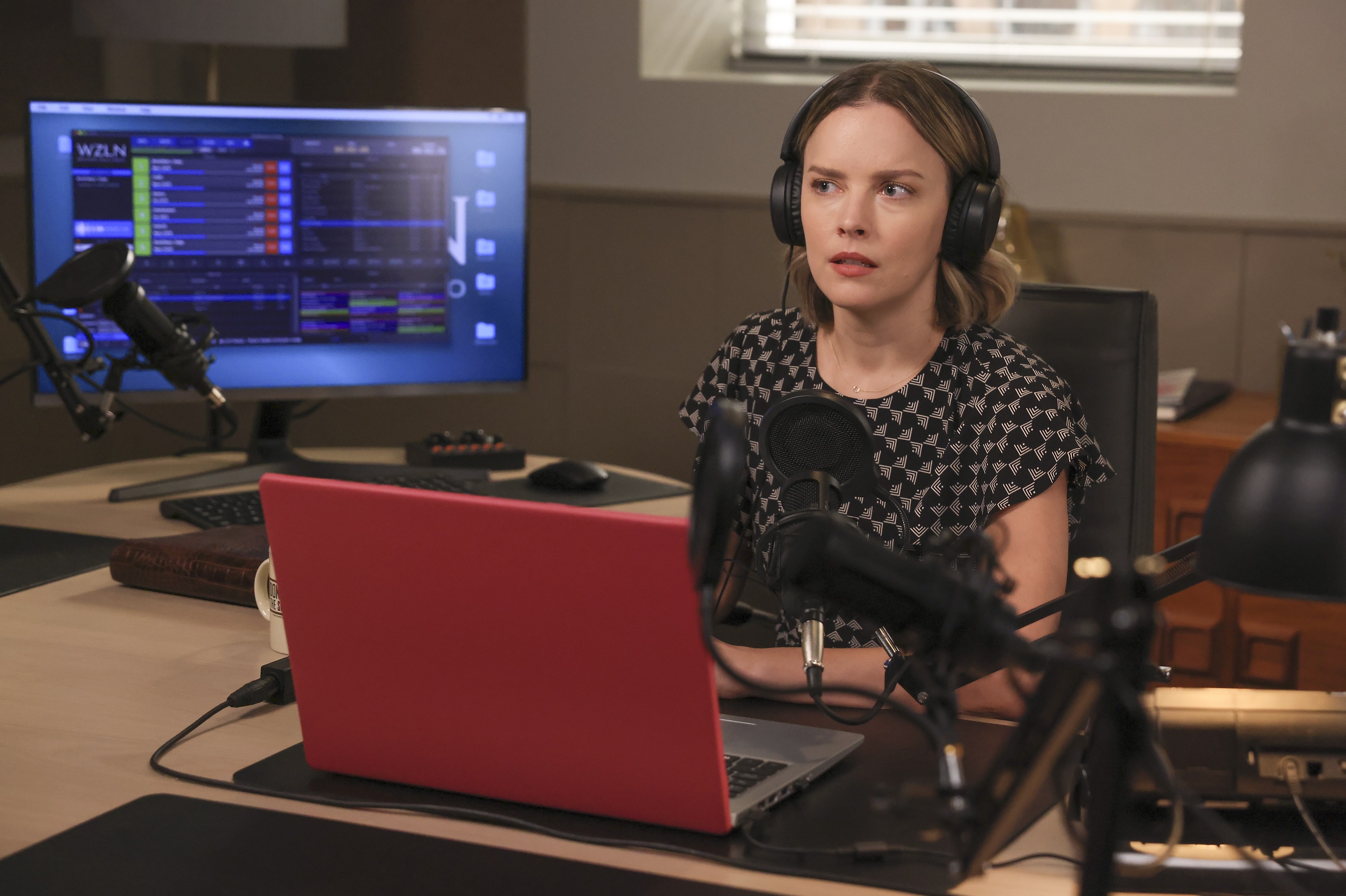 'A Million Little Things': What did Gary do to Peter?
Throughout A Million Little Things Season 4 Episode 2, Gary has numerous flashbacks which finally reveal what happened to Peter. Remember, he's the music instructor who sexually assaulted Layla and Sophie Dixon (Lizzy Greene). Viewers find out that Gary initiated the trip to Peter's home with Layla's dad, Christopher. However, Layla's dad took the bag off Peter's head, insisting the teacher tell him what happened with Layla. Christopher also threw the first punch (and the only one viewers saw) at Peter and then insisted Gary leave. At least fans know that Gary didn't beat Peter into that coma, but he is an accomplice, and he still hasn't told anyone what he did. 
Liam shows Gary that honesty is the best policy
Gary spends all of A Million Little Things Season 4 Episode 2 avoiding mentioning Peter, acting mostly normal to his girlfriend, Darcy (Floriana Lima). Her son, Liam (Mattia Castrillo), admits to Gary that he's not happy moving to Lenox. Detective Saunders (Brian Markinson) interrupts the boys' hockey outing to question Gary of his whereabouts the night of Peter's assault in the next moment.
Later that day, Gary, Darcy, and Liam travel to see a potential house. During the visit, Liam accidentally breaks one of the homeowner's figurines. Gary attempts to cover up the incident, but instead, Liam confesses to the woman. She's deeply touched by how honest the young boy is that she insists they move into the home she's selling.
Maggie's new job is more challenging than she thought
Maggie Bloom (Allison Miller) has a rough start to her new job, filling in for Dr. Stacy's call-in-radio therapy show while they find a replacement for her. Nick (Mark Derwin), the traffic and weather guru, gives her a hard time both while she's getting her morning coffee and while she's on the air.
After numerous prank calls (provoked by Nick), a young caller tells Maggie that she's afraid because her mom drinks and drives. While she's trying to help the girl, Nick returns because it's time for traffic and weather. Instead, Maggie insists that she stay on the line with the child, canceling Nick's broadcast altogether. The man is furious and explains how important his job is.
'A Million Little Things' Season 4 Episode 2: Rome and Regina
Regina (Christina Moses) looks for work at other local restaurants but feels defeated. So, Rome (Romany Malco) decides to take her on an adventure — the couple goes indoor skydiving. Before the outing, Shanice Williamson (Nikiva Dionne), who was going to play Regina in Rome's movie, watched Rome's documentary, bringing her to tears. When Shanice admits she needs a day off to do something with her daughter, Rome hooks her up with Katherine (Grace Park).
Later, Rome takes Regina to the sister restaurant to the one she interviewed with, across town, oddly named Crocodilz. The couple is shocked to find that they enjoy the food. They run into one of Regina's former employees, Teddy (Matty Finochio), and he gets Regina a job at the restaurant. 
Although Katherine is very nervous about having an actor in her home, the playdate goes well. Shanice's daughter hits it off with Theo (Tristan Byon) since they love Legos and Harry Potter. Plus, Shanice and Katherine have a long conversation about their respective divorces and how their children need to see solid relationships.
Eddie: 'Attention Halpert's customers'
In A Million Little Things Season 4 Episode 2, Eddie is late to his therapy appointment with Darcy because he's stalking the customers at a local store, Halpert's. The clothing store is the one he heard on the phone when the woman who hit him called. Eddie's new therapist, Russ (Michael Patrick Thornton), catches him off guard when he finally arrives at the session since he is also in a wheelchair. However, the session goes well, and Eddie appreciates the advice from someone new. Russ encourages Eddie to go out and get a job, taking the next step in his road to recovery.
Not-so-shockingly, he applies at Halpert's. While he's there, Eddie catches a woman looking at him. He chases the woman outside only to find that she's a fan of his former band. Meanwhile, the woman (Rachel Nichols) who did hit Eddie with her vehicle watches the interaction. 
Questions we still have after A Million Little Things Season 4 Episode 2 "Not the Plan"
When will Gary come clean to Darcy and his friends about what happened with Peter? Will we drag this situation out the entire season? Did he learn anything from Liam's honesty in the episode? Who is the woman that hit Eddie, and why did she call so many months later? We know the actor's name is Rachel Nichols; however, this is her first episode of A Million Little Things.
According to IMDb, A Million Little Things Season 4 airs Wednesdays at 10 p.m. EST on ABC and is available for streaming the next day on Hulu.