'A Million Little Things' Season 4 Episode 7, 'Stay' Recap — Cam Lamoureux Returns
In 'A Million Little Things' Season 4 Episode 7, Maggie finds out more information about her stalker and Gary wears a Cam Lamoureux Bruins jersey so we know how big a fan he is of Maggie's new boyfriend.
In the A Million Little Things Season 4 Episode 7 recap of "Stay," things move forward after the 6-month jump in the last episode. Gary Mendez (James Roday Rodriguez) helps Maggie Bloom with her mysterious stalker. Rome Howard (Romany Malco) meets Cassandra (Azie Tesfai) again. Plus, viewers suspect that Rome and Regina Howard (Christina Moses) are growing apart.
[Spoiler alert: This article contains spoilers from A Million Little Things Season 4 Episode 7, 'Stay.']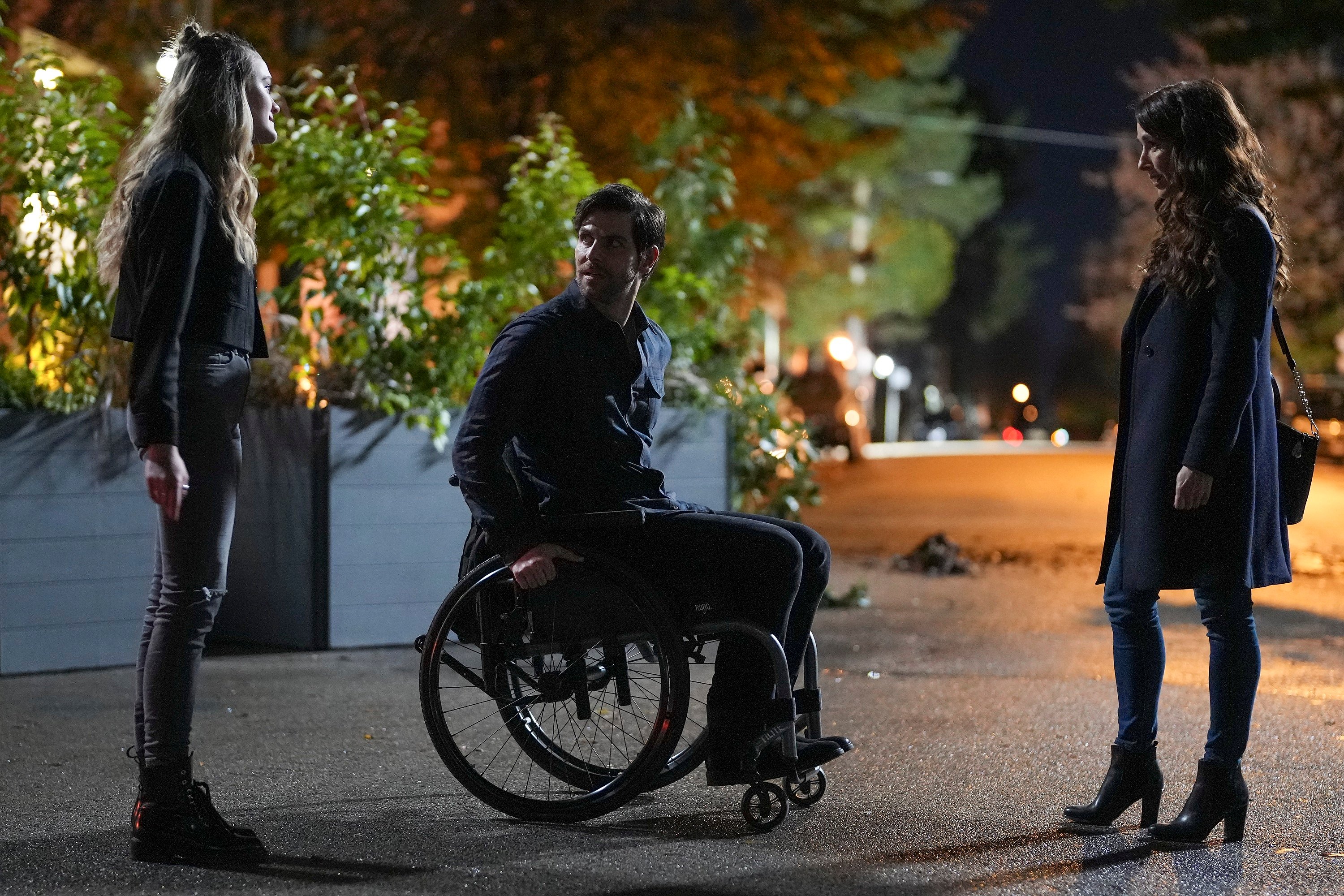 'A Million Little Things' Season 4 Episode 7: Eddie ends up on a date with Peter's wife
In a strange turn of events, Eddie Saville (David Giuntoli) meets Peter Benoit's (Andrew Leeds) wife, Anna (Erin Karpluk), while driving. Peter is Sophie Dixon's (Lizzy Greene) former music teacher who sexually assaulted her. In A Million Little Things Season 3 finale, Gary helped Christopher assault Peter. (Andrew Leeds also recently appeared in The Conners cast as Darlene's latest love interest so we might not see him back on A Million Little Things soon).
Anyway, Eddie doesn't know that Anna is Peter's wife. The two flirt a little, and he's interested but worried that she will not like him once she sees him in a wheelchair. However, his physical therapist, Russ (Michael Patrick Thornton), gives him a pep talk. Coincidentally, Eddie invites Anna to a concert with Sophie. Of course, the teen is upset at seeing her and storms off. 
Later, Eddie brings Anna back to Sophie's house. Peter's wife explains to Sophie that she left Peter, and she apologizes for everything that happened. Most importantly, Anna tells Sophie that she believes her. Later, Eddie tells Anna they can't date because of Sophie. At the end of the episode, Sophie finally agrees to audition for MMI. Is this the last we will see of Peter and Anna?
Who is Maggie's stalker in 'A Million Little Things'?
Maggie's stalker storyline continues in A Million Little Things Season 4 Episode 7, "Stay." Her boyfriend, Camden Lamoureux (Ryan Hansen), hires her a bodyguard named "Bulldog" (Danny Wattley). She's upset about his overprotectiveness and refuses to stay at Cam's place. (In the opening scene, the producers make a big deal about showing Gary wearing a Cam Lamoureux Bruins hockey jersey. No, he's not a real hockey player).
However, later she opens another letter from her stalker sent to her home, not the studio. So, Gary visits Maggie to help her feel safe. He also admits that he's seeing a therapist who says he uses humor to deflect during difficult times. (No one is shocked). Gary installs new locks on the door for Maggie as they talk through the Darcy drama.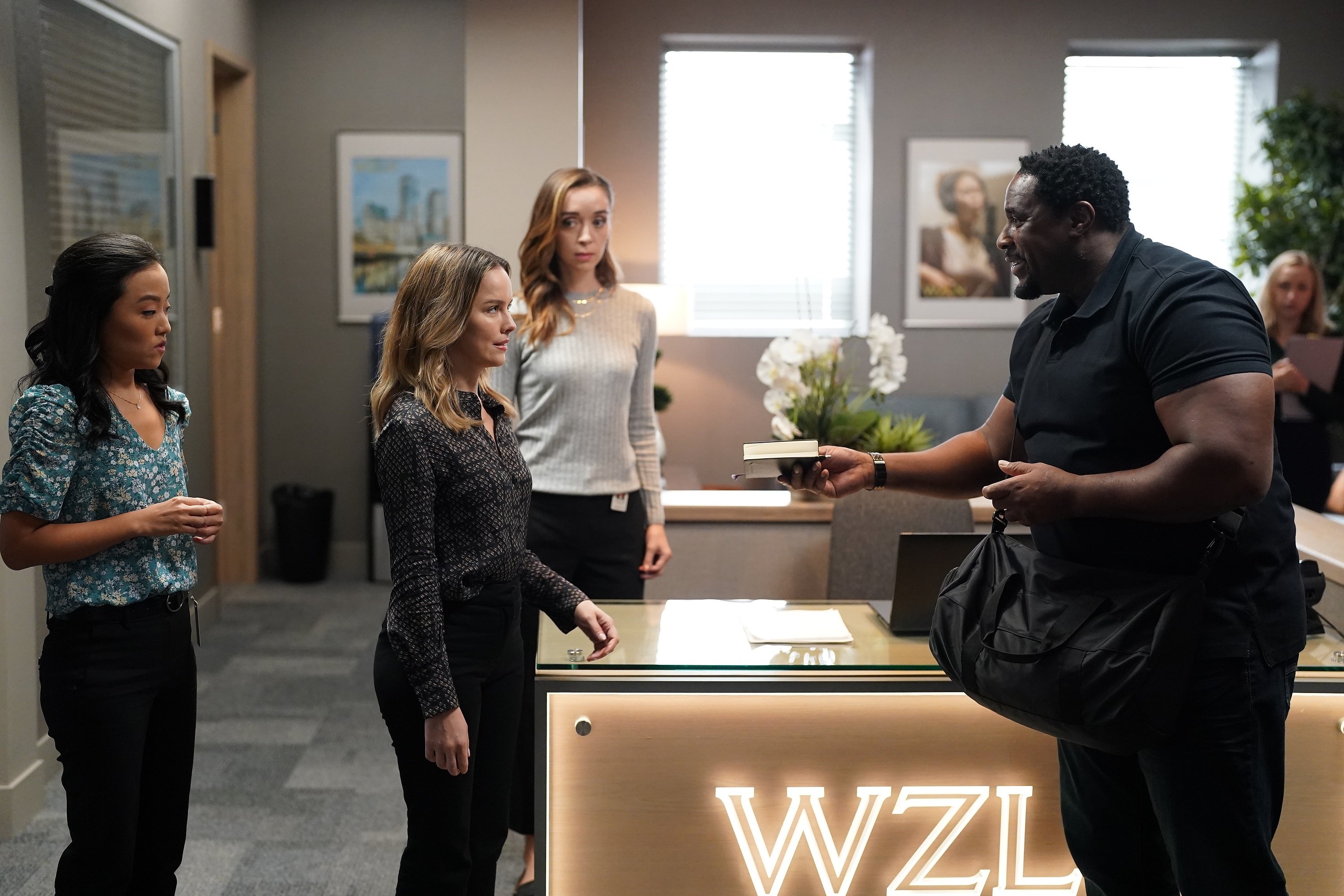 Then Maggie asks Gary to stay overnight. When they wake up the following day, there's a knock at the door. Her boyfriend Cam Lam from the Bruins finally shows up to jokingly harass Gary for staying overnight. 
In the last few minutes of the episode, Claudia (Andrea Bang) uncovers that the stalker called Maggie by her full name, "Margaret." That triggers Maggie's memory, and she realizes a former client could be the one "sending the letters." However, she's confused because the client "died three years ago." 
'A Million Little Things' Season 4 Episode 7: Rome and Regina
In A Million Little Things Season 4 Episode 7, Regina's dad, Ronald (Mario Van Peebles), visits her on the set and she's so overwhelmed that he steps in to help. The two have a heart to heart about how much he focuses on other people when with Regina. Things leave off positively with her father; however, she finds out that there are another two weeks of shooting. 
Meanwhile, Rome talks to his agent about the court problem. He also continually tries to call Regina, but she doesn't pick up. Rome's unsure what to do with his movie, so he calls Cassandra Thomas (Azie Tesfai). When he meets with her, she calls Paragon Plus as his official publicist. Later, his agent calls and lets him go as a client. However, Rome gets his movie back. Regina surprises Rome by coming home early, and the two share a romantic moment. 
Katherine's date slips out on her
Later on A Million Little Things Season 4 Episode 7, Katherine finally goes out on a date. She makes a big deal about it being with a woman (Francesca Bianchi). However, when the server comes over, Katherine lets go of her date's hand. That's when the date excuses herself to the bathroom and never returns. Katherine's old friend, Carter French (Sam Pancake), comes to her rescue. They discuss how hard it is to accept one's sexual identity and those they hurt along the way. 
According to IMDb, A Million Little Things Season 4 airs Wednesdays at 10 p.m. EST on ABC and is available for streaming the next day on Hulu.