'A Million Little Things' Season 4 Promo Trailer Leaves Viewers with More Questions
ABC's hit drama, A Million Little Things, dropped their new season 4 promo trailer on Aug. 31. Delilah Dixon (Stéphanie Szostak) and Gary Mendez (James Roday Rodriguez) chat happily in the teaser. There's also a large party where the entire friend group is together and laughing. However, fans have so many questions since the ending in the A Million Little Things Season 3 Finale was far from happy.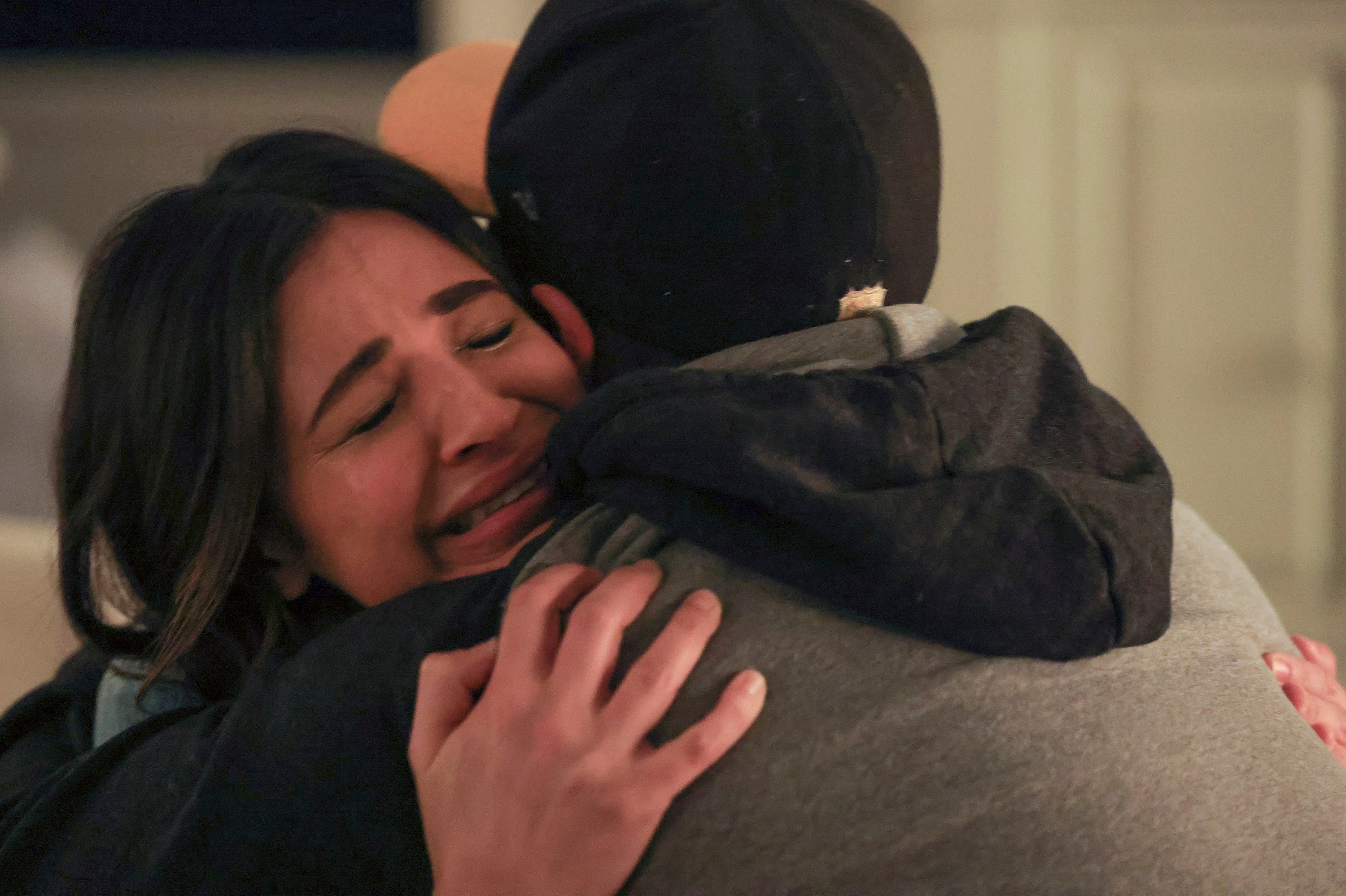 What happened in 'A Million Little Things' Season 3?
At the end of A Million Little Things Season 3, Delilah Dixon planned to move to France with her entire family. However, Sophie (Lizzy Greene) and Danny (Chance Hurstfield) adamantly opposed the idea. Gary also took part in the blowout fight because he was there for both kids while Delilah was stuck in France with her father. But, in the A Million Little Things Season 4 promo trailer everyone looks happy again.
Darcy (Floriana Lima) and Gary's relationship had a rough finish. He told his girlfriend that he intended to move with her and Liam (Mattia Castrillo). However, when Gary added that he sees them having a family together, she admitted she didn't want more children. In an unexpected turn of events, Gary went to see his father, Javier Mendez (Paul Rodriguez) and spoke to him as if they might never see each other again. 
Darcy had a change of heart; however, he didn't pick up when she called. Instead, viewers watched as Gary stormed into Peter Benoit's (Andrew Leeds) home. The last we saw Gary, he put a bag over Peter's head. However, the A Million Little Things Season 4 promo trailer doesn't indicate anything terrible between the two men.
'A Million Little Things' Season 4 promo trailer
In the A Million Little Things Season 4 promo trailer, Gary and Delilah hug, and make up after their fight over the move to France. However, he tells the mother of three to find her own ride to the airport. So, she may still be moving to France.
"I have such an incredible support system around me," Sophie says in another podcast. 
A clip of Delilah and Sophie dancing and then hugging flashes onto the screen, so it seems like mother and daughter made up as well. In another scene, Maggie Bloom (Allison Miller) celebrates something in her apartment. 
Meanwhile, a clip of Gary kissing Darcy's hand flashes onto the screen. She's leaning on a suitcase, and it looks like the two might be saying, "Goodbye." However, it isn't a sad goodbye, and viewers feel that their relationship is going strong.
Rome (Romany Malco) and Regina Howard (Christina Moses) also have a silly but heartfelt moment. Then the whole gang comes together for a party. Eddie Saville (David Giuntoli) looks happy with his and Delilah's daughter, Charlie, on his lap. Even Katherine (Grace Park) smiles during the party. 
'A Million Little Things' Season 4 promo trailer left viewers with so many questions
What happened to Peter? Did Gary hurt Peter? Is Gary going to jail? It doesn't look like anything serious happened between Peter and Gary after watching the A Million Little Things Season 4 promo trailer. Is Delilah moving to France? It doesn't seem like she's leaving the country, or Sophie might not be as happy. 
"This looks chill, considering what the end of last season felt like," one viewer wrote on Reddit.
Viewers aren't sure what to think after the promo neglected to mention any of the shocking moments of the season 3 finale. Some fans believe it might be the "calm before the storm."
"[I'm] happy to see Eddie actually with Charlie," another Redditor wrote. "Also, guess this means no jail for Gary."
It looks like viewers have to wait until the premiere to get all of their questions answered. A Million Little Things Season 4 premieres on Wednesday, Sept. 22, at 10 p.m. EST on ABC.