'A Million Little Things' Showrunner Teases Season 5 and 'The Biggest Cliffhanger' of the Series in the Finale
'A Million Little Things' looks like it's heading for a season 5 return from what DJ Nash describes as the go-ahead from ABC to leave stories unfinished.
Although ABC did not announce that A Million Little Things is renewed for season 5, the showrunner is writing the season 4 finale as if it's not the end. In a recent interview, show creator DJ Nash teased the cliffhanger ending to the current season and stories for a possible A Million Little Things Season 5.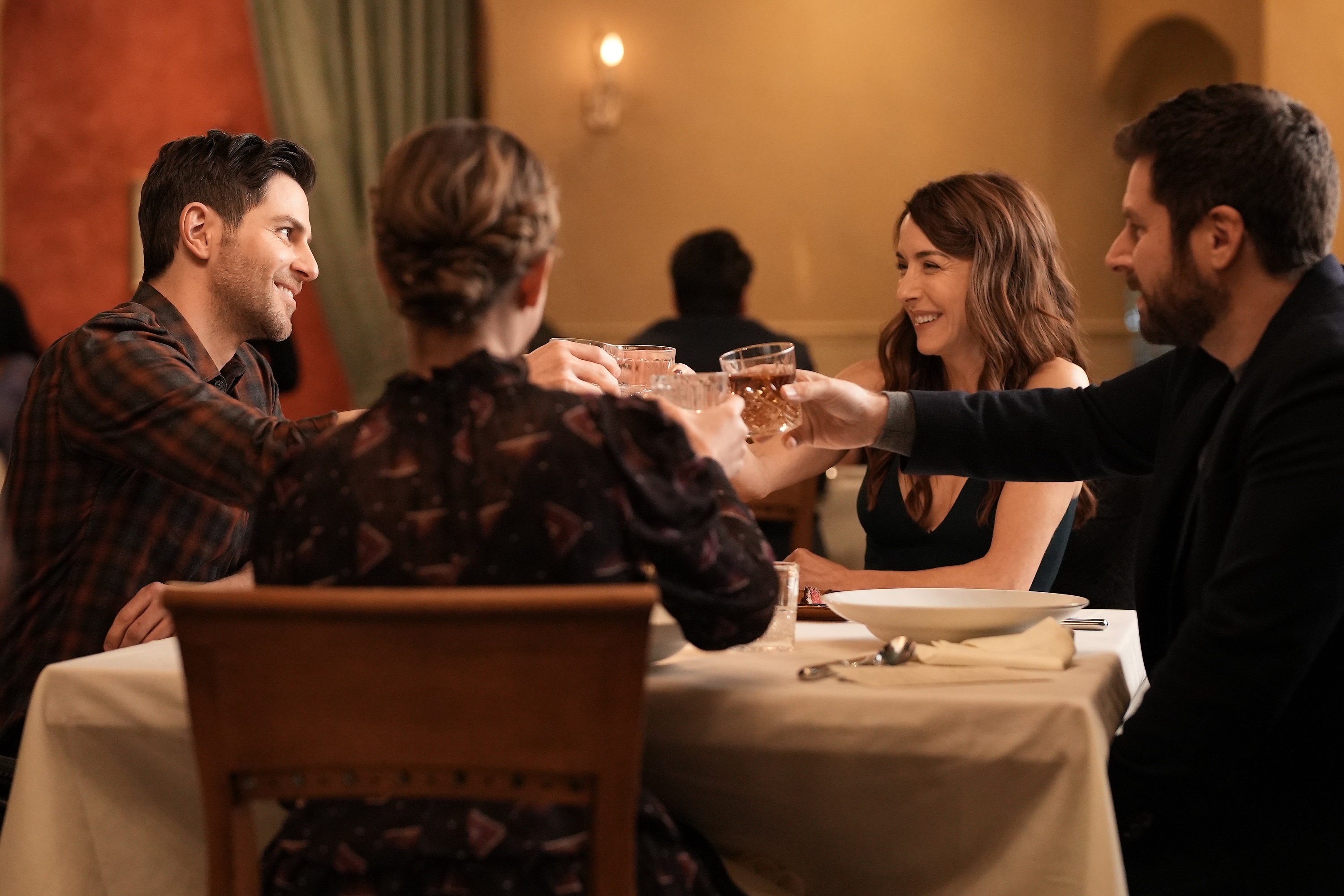 Is this the last season of 'A Million Little Things'?
According to A Million Little Things showrunner DJ Nash, season 4 is not the last season. In a recent interview, Nash opened up about conversations with ABC. The people he spoke to told Nash not to wrap things up in the story with the A Million Little Things cast of David Giuntoli, Grace Park, Romany Malco, Christina Moses, Allison Miller, James Roday Rodriguez, Stéphanie Szostak, Tristan Byon, and Lizzy Greene. 
"Everyone pushed for us to not finish up the story," Nash explained to TV Insider. "I am excited for what Season 5 would be. I talked to people recently about do we shoot one scene that wraps things up? Or what? Everyone has really pushed for us to stick to this cliffhanger. The way the writers' room [tells] that story is really, really moving. I was there for the shooting of the finale, and it's some of the best performances I've seen from this cast." 
ABC typically announced the renewal of A Million Little Things in May, so, usually, viewers do not know the status yet.
The 'A Million Little Things' Season 4 finale is the 'biggest cliffhanger'
Once ABC gave Nash the green light to leave the story open for a season 5, he got to work on the season 4 finale. The A Million Little Things Season 3 finale ended with a significant cliffhanger. The person who hit Eddie Saville (Giuntoli) called him in the last few moments of the episode. However, Nash insists that the upcoming season 4 finale is an even bigger shock.
"The pressure of being away and having Delilah away gets to this friend group and this family in a significant way," Nash teased. "We're in line to have our biggest cliffhanger of the series, and this is coming off of a pretty big cliffhanger last season. We're really excited about where we set the friends up and the stories we're thinking about for next season."
It sounds like there's no way that ABC could not renew A Million Little Things for season 5 after a massive season 4 cliffhanger.
What stories could unfold in 'A Million Little Things' Season 5?
After Gary Mendez's cancer scare in A Million Little Things Season 4 Episodes 14 and 15, he and Maggie have a new lease on life. Maggie wants to push up the baby-making timeline, so that's sure to take center stage in early season 5. Nash alluded to some trouble conceiving for Maggie and Gary. 
" Like a lot of our stories, they come from personal experiences in the writers' room, and a number of us had difficulty getting pregnant," Nash added.
Greta (Cameron Esposito) might be Katherine's soul mate, so that love story will likely continue in A Million Little Things Season 5. Eddie and Anna Benoit (Erin Karpluk) also became an official item recently, so it looks like that relationship will continue. 
After the success of Rome's documentary, he might take on a new project. Plus, viewers get to see where Regina's new catering business goes. Fingers crossed that ABC will soon announce a renewal of A Million Little Things Season 5.
A Million Little Things Season 4 airs Wednesdays at 10 p.m. EST on ABC and is available for streaming the next day on Hulu.