A New Aaliyah Album Is Coming in January 2022 — Including Collabs With Drake, Snoop Dogg, and More
Aaliyah was beloved by millions around the world for her iconic albums and down-to-earth personality. Now, over two decades after her death, Aaliyah is back in the spotlight with new music, thanks to her uncle.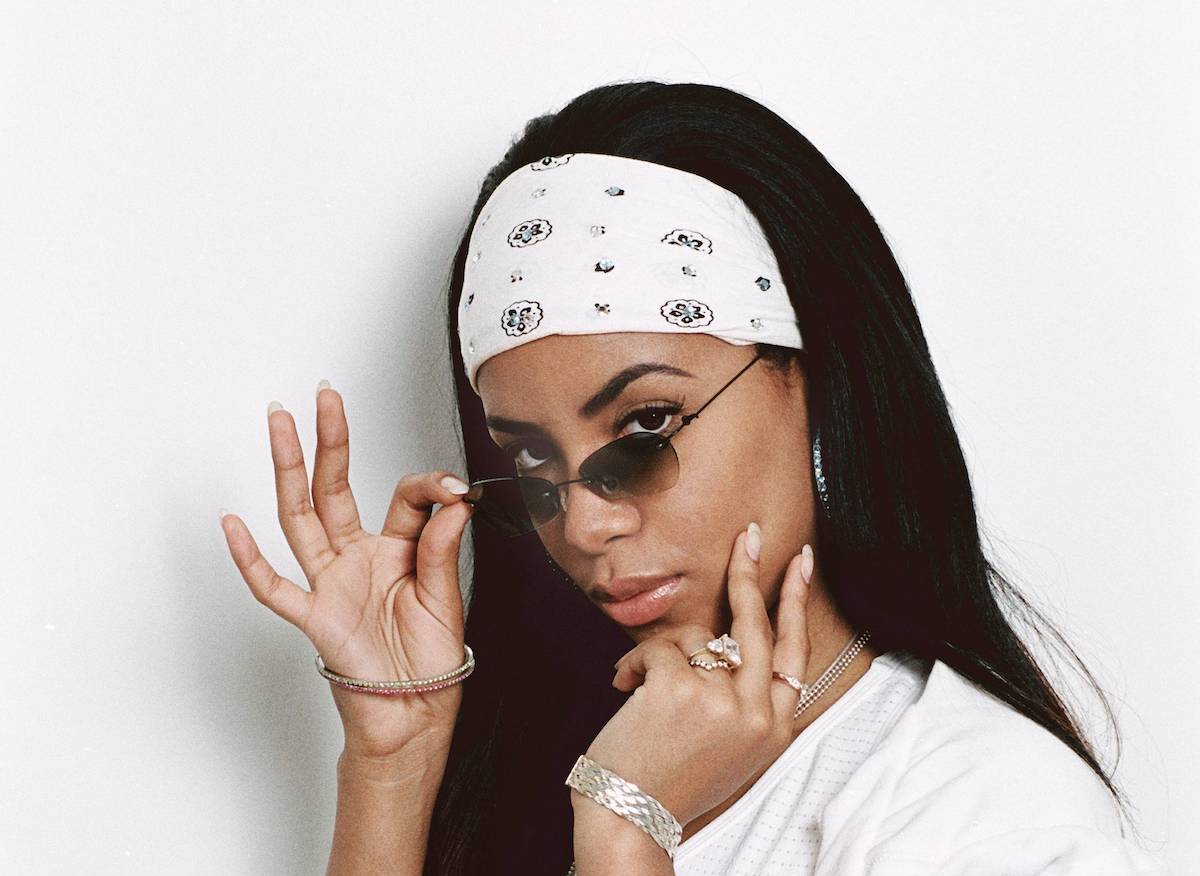 Aaliyah died in 2001
In the mid- and late 1990s, Aaliyah was a breakout star with an undeniable angelic voice. At the age of 12, Aaliyah signed a record deal with Jive Records and her uncle Barry Hankerson's label Blackground Records. Hankerson introduced her to R. Kelly, himself a popular singer at the time, who became her mentor. Kelly went on to write and produce Aaliyah's debut album Age Ain't Nothing But a Number.
Aaliyah parted ways with Kelly after their illegal marriage. She then worked with Timbaland, the award-winning producer who helped create her 1996 album One in a Million.
Aaliyah went on to have hit songs such as "Are You That Somebody?", "4 Page Letter," and "If Your Girl Only Knew."
In August 2001, the young Aaliyah was in the Bahamas filming the music video for her song "Rock the Boat." It would be her last video ever released: she and the rest of her crew died in a plane crash on the way back to the US.
RELATED: Aaliyah Had a Pet Snake, But She Was Afraid to Be Covered In Snakes For Her 'We Need a Resolution' Video
Aaliyah's uncle is releasing a posthumous album
In 2021, fans got their first taste of new Aaliyah music in years. "Poison" was a mixture of old recordings from Aaliyah and additional vocals from The Weeknd, making the first new posthumous Aaliyah track in nearly a decade.
Now, in 2022, Hankerson himself confirmed that an album of unreleased Aaliyah songs will be released in January 2022, titled Unstoppable. He appeared on The Geno Jones Show to talk about how the project came together.
"About five years ago we realized we had quite a bit of music that we had never put out that was recorded by Aaliyah," the Blackground Records founder said. "The vocals were there, and we decided to try to remaster it and to ask other artists that were big fans of her if they would like to participate in being on various songs."
Hearing her vocals on these recordings was especially hard for Hankerson. "It was very difficult sometimes when we were listening. Before we started listening to her sing, she would be maybe talking on the mic — just talking about personal things and…about how she wanted to hear the finished product of the song she was working on," he recalled. "So it was very emotional because we knew when she was saying that, she had no idea she would not be here to hear the finished product. So it was incredibly heart-wrenching at times. But we did suck it up and we got through it."
RELATED: Aaliyah Inspired Mariah Carey With a Personal Message Just Days Before Her Death
Artists like Michael Jackson and Juice Wrld have had posthumous albums
Aaliyah isn't the first artists to have music released posthumously. Michael Jackson's This Is It, Michael, and Xscape albums were all released in the years after his death in 2009. After rapper Juice Wrld's death in 2019, his estate has released two albums of unreleased music.
Resistance to new Aaliyah music, as with other artists, lies in fans' desire to not have her reputation tarnished. For the upcoming album, Hankerson teased that collaborators include Ne-Yo, Snoop Dogg, Future, Drake and Chris Brown — leading many to question why R&B singers who came after her, such as Ciara, Tinashe, H.E.R., and Normani, weren't given the opportunity instead.