A New 'Riverdale' Spinoff May Be in the Works and Fans Have Suggestions
Another 'Riverdale' spinoff could happen in the near future, says CW boss.
Riverdale is set to return for its fifth season on Jan. 20, wrapping up season 4 and taking viewers on a time jump journey seven years into the future. Since the gang is hitting adulthood, that leaves many questions about where the show is headed.
Though several characters won't be part of season 5 and some of Riverdale's sister series got axed, there is already chatter at The CW that a new spinoff is possible.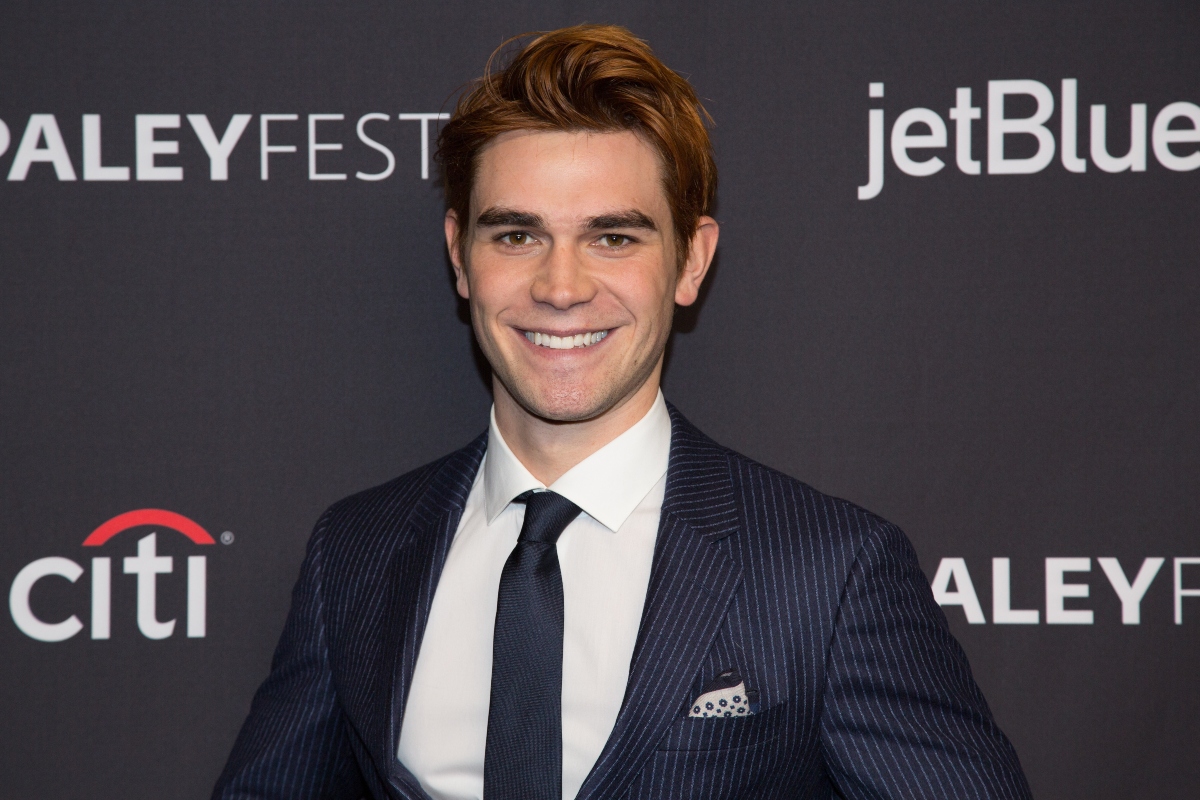 CW boss says 'Riverdale' spinoff could happen
Riverdale creator/showrunner Roberto Aguirre-Sacasa had to bid farewell to two series in the Archie universe: Netflix's Chilling Adventures of Sabrina and Katy Keene. But Riverdale has a solid fan base and according to CW boss Mark Pedowitz, potential for more storytelling.
Pedowitz told Deadline he's had a conversation about a spinoff with Aguirre-Sacasa and he's considering where to take Archie, Betty, Veronica, and Jughead next. "I do know that he's thinking long term on how to continue the Riverdale situation," Pedowitz said.
Aguirre-Sacasa also helms the current iteration of the Archie comic book series, including those in the witchy world of Sabrina. With that in mind, fans have some ideas for a new CW offshoot.
'Josie and the Pussycats' suggested by some fans
One Redditor brought up how there some in the fandom who'd love to see a Josie and the Pussycats spinoff. The band features heavily in the comics, and many of those characters have already been introduced in Riverdale and Katy Keene. Music, travel, adventure, and mystery are part of the fabric of Josie.
Further, a Josie show has the potential to draw in viewers who used to watch the animated series from the 1970s (and the Scooby-Doo crossover). As with Riverdale, this series can venture into a dark place.
People are game for a parent-centered prequel
It's been mentioned in the past that the Riverdale parents have an interesting history, and perhaps an exploration into the Midnight Club would be fun.
There have been several flashback episodes where high school-age Hiram, Hermione, Fred, FP, Hal, Penelope, and Alice were the center of the story, and some fans think a parental prequel — with or without gargoyles and rituals — would be worth it.
Jughead the detective
Will season 5 mark the beginning or end of Bughead? The audience is used to Betty and Jughead solving local capers, so opening up a private detective agency as adults isn't farfetched.
Jughead could do it alone or with Betty. However, comic book canon provides two other storylines for Jughead; he may operate in the Time Police or run a diner where sketchy and eclectic characters always pay a visit.
An original spinoff could happen that has ties to the comics or none whatsoever. Keep in mind that FP will be gone and someone will need to fill the Riverdale sheriff's shoes.
All of these ideas can take advantage of the other characters in Archie's realm, including Greendale's own Sabrina. CAOS fans could finally get their wish for that crossover that never materialized, but Aguirre-Sacasa can also introduce folks that viewers have never met.