A Product Julia Child Worked on Was Used by the U.S. Navy for Decades
Julia Child is famous the world over. The celebrity chef made a massive name for herself, first with the much-beloved cookbook, Mastering the Art of French Cooking, and then with her television show. Child wasn't just a chef, though. The famed TV personality had an incredibly interesting life long before she took to the airwaves. Julia Child's …
Julia Child is famous the world over. The celebrity chef made a massive name for herself, first with the much-beloved cookbook, Mastering the Art of French Cooking, and then with her television show. Child wasn't just a chef, though. The famed TV personality had an incredibly interesting life long before she took to the airwaves. Julia Child's first famous recipe wasn't even food-based. She helped develop a shark repellent for the U.S. Navy before she learned to debone a chicken. 
Long before she became a chef, Julia Child wanted to be a spy
It has long been rumored that Child was a spy during her career with the government. While that appears to be somewhat untrue, she did work for the Office of Strategic Services, a predecessor of the Central Intelligence Agency. It was as close to a spy as she would get, although she reportedly hoped to serve the government in that capacity.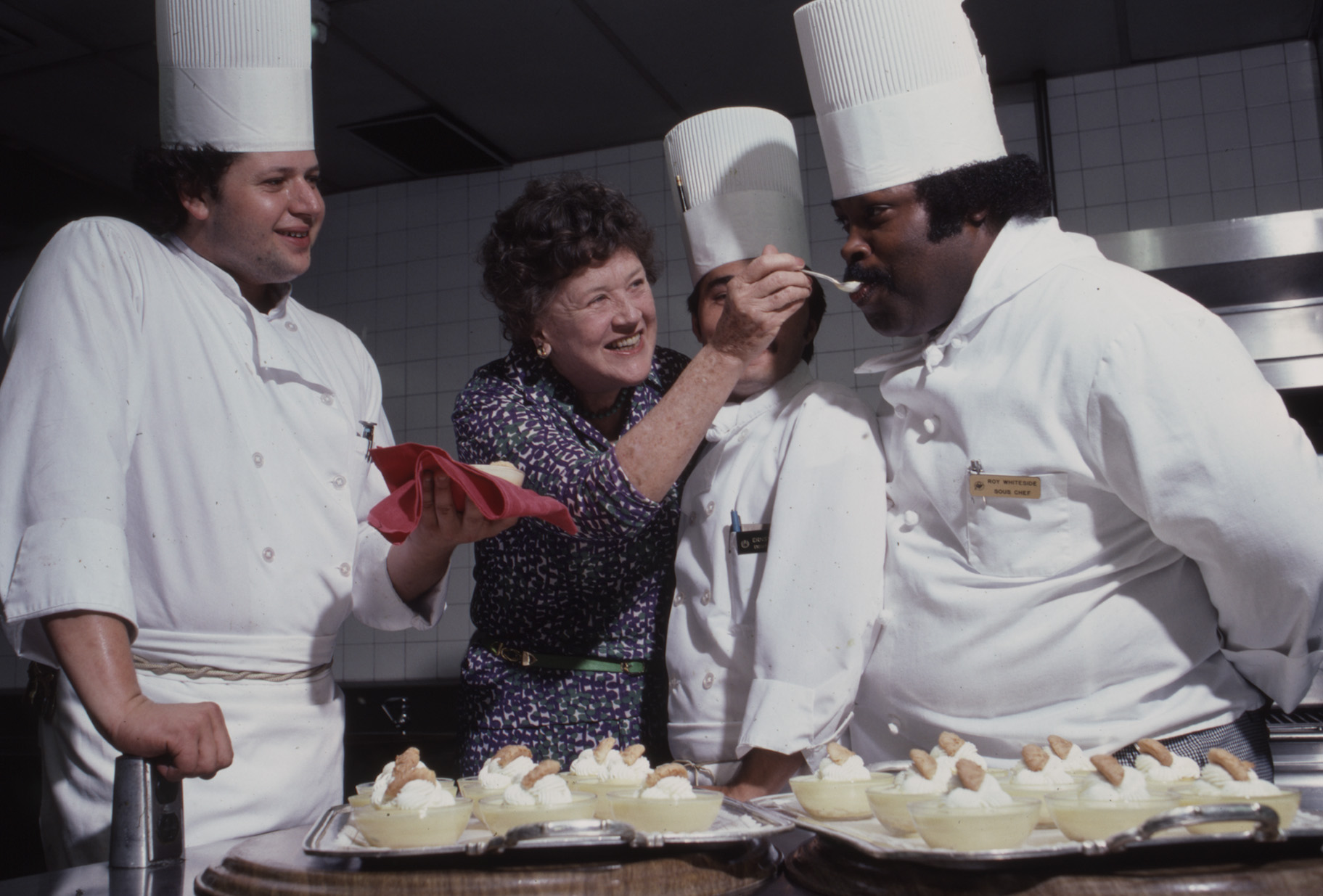 Just like everything else she did, Child's government service was a bit of a journey. Initially, she planned to join the armed forces, but she was too tall. Women wishing to join the military in the 1940s could not be taller than 72 inches. Child was 74 inches tall, noticeably taller than the average woman. Instead, she worked as a file clerk and executive assistant for several government agencies.
Julia Child's first famous recipe wasn't a food recipe at all
Julia Child's first famous recipe, believe it or not, wasn't intended for ingestion. Before becoming a chef, Child found herself working on top-secret projects for the United States Government. One of those projects was for a shark repellent. In 2015, the CIA tweeted out the recipe. Child worked on the formula with Harold Jefferson Coolidge Jr. The famed zoologist was tasked with crafting a repellent to keep soldiers safe if they found themselves in shark-infested water.
According to the National WWII Museum, the project's goal was to invent a shark repellent that could be used quickly by downed pilots. Coolidge and Child's repellent cake worked by omitting the odor of a dead shark. According to CBS News, fishers and scientists have observed that some shark species stay away if they believe one has been injured or killed. The Navy used Child and Coolidge's shark repellent cakes until at least the 1970s. It's also rumored that NASA used the same formula to protect equipment that ended up in the water.
The famed chef accidentally fell into her second career
Becoming a chef wasn't really ever on the radar for Child. In fact, she long insisted she was a "lousy cook." Growing up in a wealthy family meant she didn't spend much time in the kitchen. Instead of marrying young, she worked. Her career choice meant she didn't spend much time in the kitchen as a young adult, either. Her passion for food and, eventually, cooking came about after meeting her husband, Paul Child.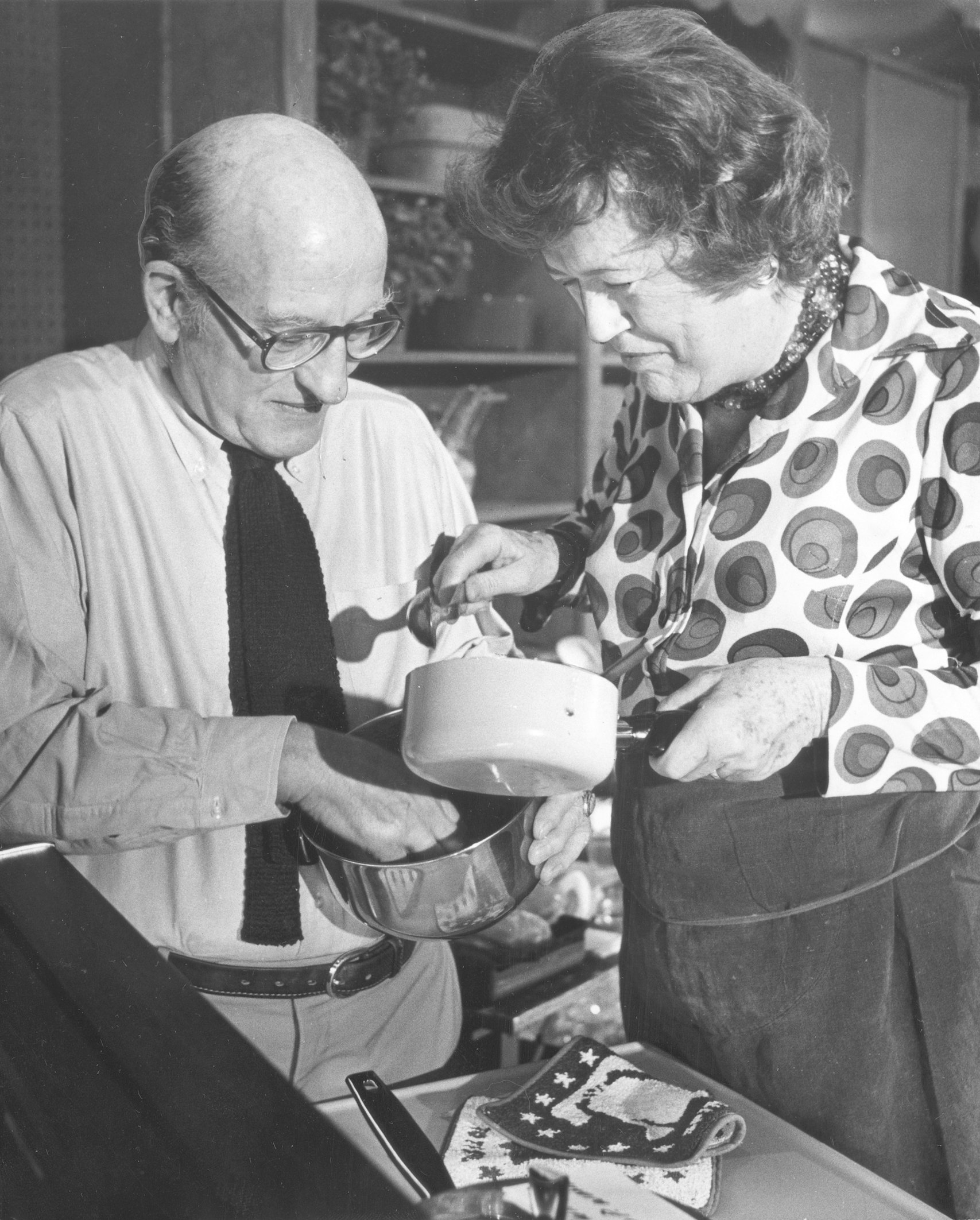 Shortly after marrying Paul, Child enrolled in Hillcliff School of Cookery in Beverly Hills, according to Eat This, Not That!. When work sent the couple to France, she enrolled at Le Cordon Bleu to learn French cuisine. She excelled and even taught classes out of her apartment. Later, Child published a cookbook with her friends, and then came the television show that made her famous. Child's cooking show debuted on television in 1963. She was already 51.