'A Quiet Place': How Emily Blunt Push John Krasinski To Direct and Act in the Movie
Thanks to the coronavirus (COVID-19) pandemic, the release date for A Quiet Place Part II has been delayed until April of 2021...
Thanks to the coronavirus (COVID-19) pandemic, the release date for A Quiet Place Part II has been delayed until April of 2021. While fans may be anxious to see real-life partners Emily Blunt and John Krasinski share the screen once more, they almost didn't make the first film together. In fact, when Krasinski was first approached about being in A Quiet Place, he was completely against it.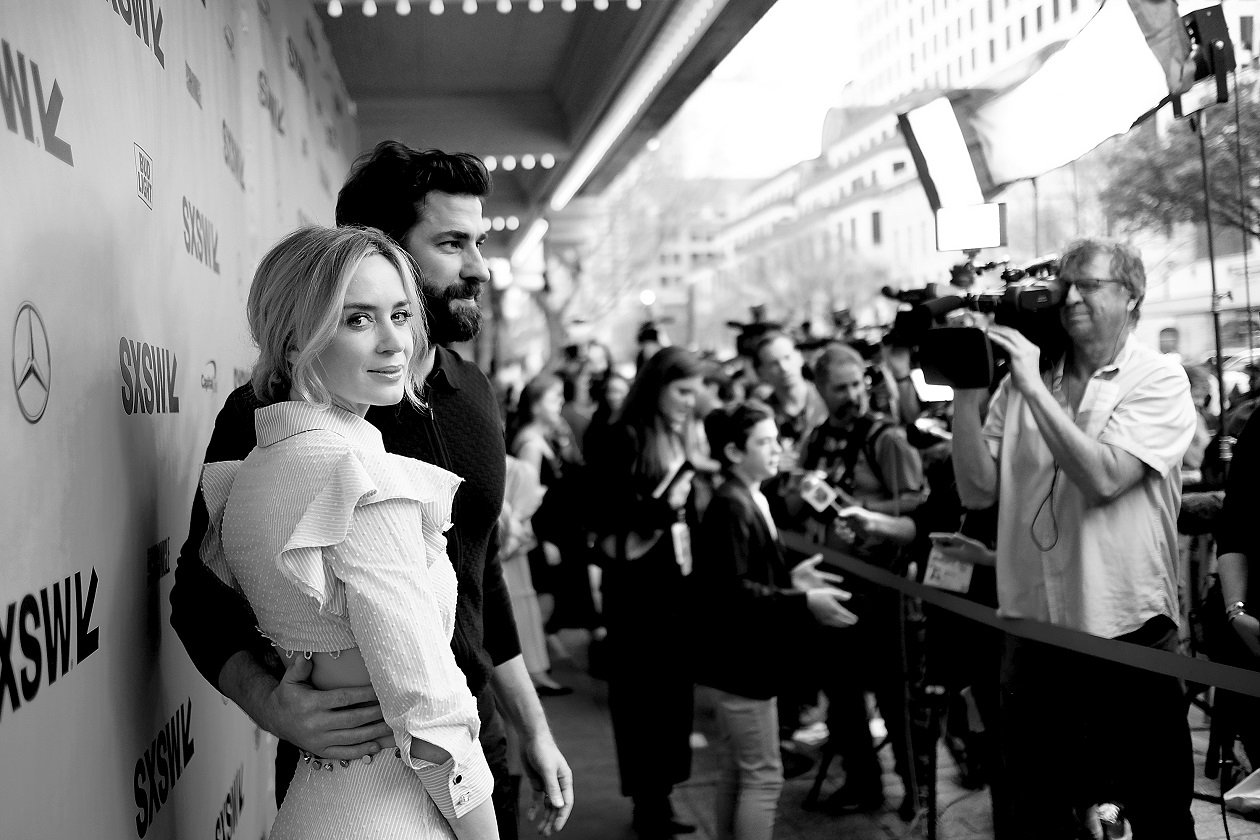 Krasinski had never been big on horror films, so when the producers of A Quiet Place approached him about joining the cast, he immediately expressed that he wasn't interested. In an interview with Gold Derby, The Office alum confessed that he was too much of a scaredy-cat to be interested. But after the producers gave him a one-line synopsis of the film: "It's about a family that can't talk and you have to figure out why," he was intrigued enough to give it a read.
John Krasinski initially had no interest in joining the cast of 'A Quiet Place'
Though Krasinski had agreed to give the script of A Quiet Place a read, he still couldn't imagine himself playing a role in it. But, as he was holding his newborn daughter, his perspective began to change. Page after page, he started viewing the movie, not as a horror story, but a story of family and what a parent would be willing to do to protect their child. When he finished the script, he saw it reimagined as a perfect metaphor for parenting and something he could say was a love letter to his children.
After seeing the reimagined vision for A Quiet Place in his mind, Krasinski was determined to share his vision with his wife, Blunt. Sensing how passionate her husband was, Blunt gave him the push he needed. "I went immediately downstairs and pitched Emily the entire movie in about an hour and a half of what I saw, what I wanted to do with it and how I wanted it to be about parenting, " Krasinski shared. "And she said, 'No, you're not gonna rewrite and star in it,' and I said, 'I'm not?' And she said, 'No, you're gonna direct it, too.'"
Emily Blunt pushed her husband, Krasinski, to direct, rewrite, and act in the movie
Krasinski continued on to share that without Blunt's input he likely would have never ended up with directing credits on A Quiet Place. "So it was Emily who really pushed me," The Office alum shared. "She said, 'I've never seen you so lit up. I've never seen you so connected to something and I can see how this movie is actually something that you've been wanting to say for a really long time, this idea of parenting and family, especially in this moment that we're going through right now. There's nothing more important than discussing the ideas of who we rely on and for what reasons.' So I was off to the races almost immediately."
Krasinski reprised his directing role in 'A Quiet Place Part II'
After receiving Blunt's blessing, Krasinski called the producers back and said he was willing to do the role with the caveat that he got to rewrite and direct it. After pitching them his new ideas, the producers agreed and called Paramount and let the studio know they'd found the right person for the job. We're glad that Blunt gave Krasinski the push he needed to be heavily involved in A Quiet Place. We look forward to seeing with they've managed to create together in A Quiet Place Part II.