'A Quiet Place Part II': How John Krasinski Convinced Wife Emily Blunt to Be in the Sequel
It's hard to imagine A Quiet Place Part II without John Krasinski or Emily Blunt. But according to Krasinski, neither actor was interested in reprising their roles for the sequel.
After some hesitancy, Krasinski signed on to the project. But as he recently revealed, it took a little more convincing for Blunt.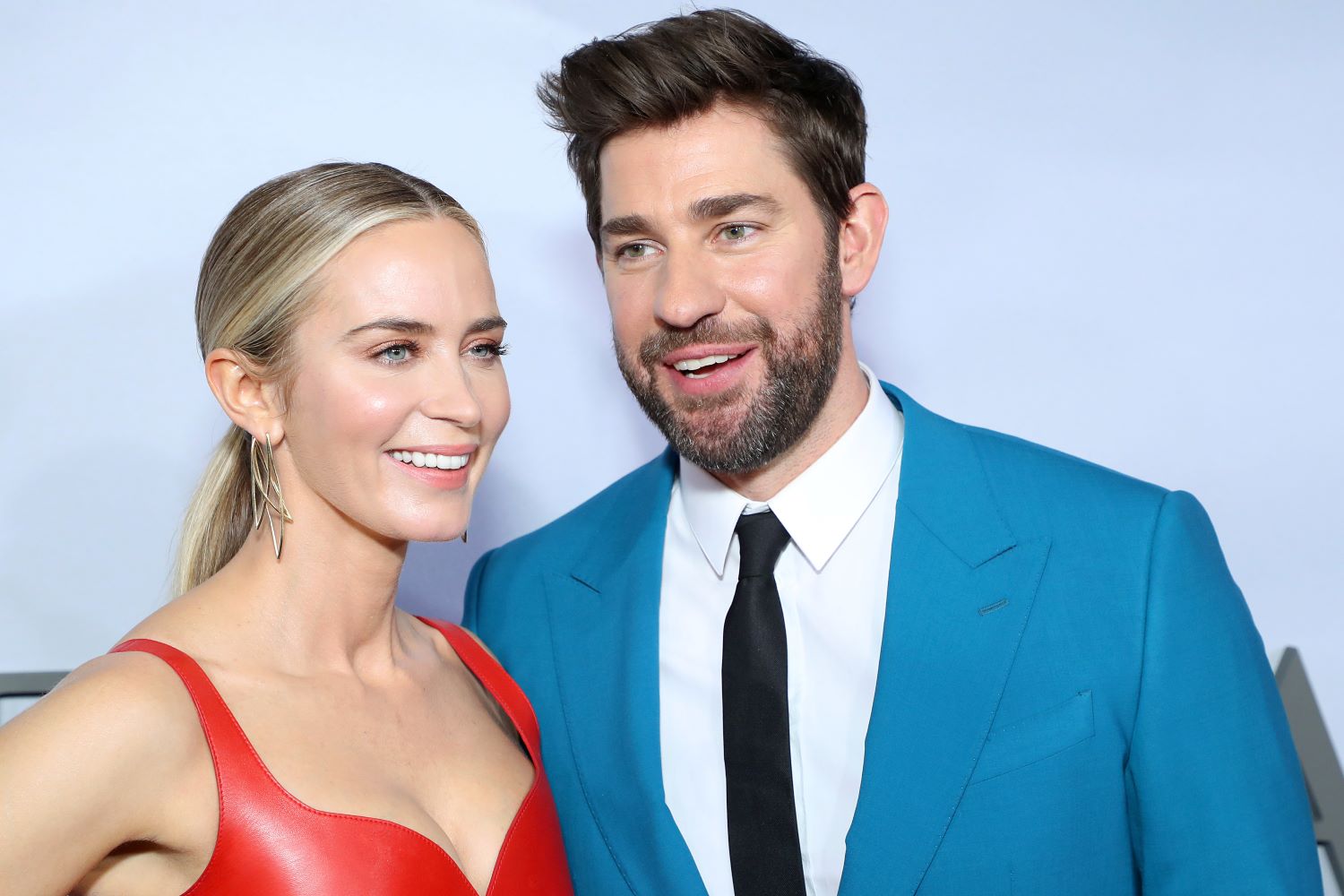 John Krasinski made his mark as a filmmaker with 'A Quiet Place'
Krasinski, who is most known for his role as Jim Halpert on The Office, made his leap from actor to filmmaker in 2009 with Brief Interviews with Hideous Men. He worked on a few other films, including Promised Land and The Hollars.
But Krasinksi made his mark as a writer/producer/director with his 2018 hit thriller, A Quiet Place. In the movie, he plays Lee Abbott, a father fighting to keep his family alive in a world overrun with aliens hunting and killing using sound. And his real-life wife, Blunt, plays Evelyn Abbott, Lee's wife.
RELATED: 'A Quiet Place Part II' Movie Review: In This Theater They Can Hear You Scream
A Quiet Place was a box office success, raking in over $340 million. The film also received several accolades, including a Golden Globe nod for Best Original Score and an Academy Award nomination for Best Sound Editing.
John Krasinksi never intended to make 'A Quiet Place II'
Despite the immense success of A Quiet Place, Krasinski and Blunt never planned on making a sequel. When talking to Gayle King on CBS This Morning, Krasinski revealed he initially refused the studio when they asked him to take on the project.
"When Paramount asked me to do another one, I said, 'I don't think I could ever make anything as personal," he told King. "I know that sounds weird when you look at the poster, and I say it's a love letter to my kids. But it was [about] the real fears you go through as a parent."
"To have to put yourself in that mindset of, 'What would you really do for your kids,' was an intense place to live for all that time," Krasinksi continued. "So, when they asked, I said, 'I don't think I can do it, find somebody else.'"
How John Krasinksi convinced his wife Emily Blunt to appear in 'A Quiet Place Part II'
After his initial hesitation, Krasinski found the inspiration to write and direct A Quiet Place Part II. But as Blunt revealed in a chat with Den of Geek, she asked him to make the film without her.
"I was the one who was even more steadfast about not coming back," she said. "There was that feeling of wanting to preserve the first one."
So to convince Blunt, Krasinski showed her the opening pages of the script. "I remember him pitching me the opening," Blunt recalled. "And I was like, 'Cool, I'm not going to be in the movie.' And he was like, 'Oh no, I know that.'"
But after her first read-through, she was so compelled by the story, she agreed to sign on. "So I'm going to be in the movie," Blunt immediately told Krasinski.
A Quiet Place Part II opens in theaters on May 28, 2021.