'A Quiet Place Part II': John Krasinski Joked That He Was 'Mind-Tricked Into Wanting to Write It'
It's hard to deny that John Krasinski is a talented and accomplished actor, director, and writer, especially when it came to both A Quiet Place films.
Krasinski may be most famous for his role on The Office or Tom Clancy's Jack Ryan, but he also has serious experience and knowledge about the behind-the-scenes aspects of television and film. Interestingly, Krasinski was reluctant to create a second A Quiet Place film, but was eventually "mind-tricked into wanting to write it." Learn more about how the film came to fruition, Krasinski's writing process, and the reason why he wrote the films below. 
Krasinski had reservations about a sequel for 'A Quiet Place' at first
When Paramount came to Krasinski to see if he would be interested in a sequel for the hit movie, he didn't want to do it or even think making a second movie was a good idea. According to SyFy Wire, Krasinski told Deadline, "I'll be honest with you: I really didn't want to do the sequel. It was never built to launch sequels, which we all knew, and the studio knew too."
He continues, "But also, I'm a realist. I know that when you have a success like this, everyone wants to make another one. I told them to go find another filmmaker and writer, and they said, 'But don't you have an idea?' I said, 'Yeah, I have a tiny idea,' so they said, 'OK, while we're talking to other people, keep thinking about it.' They basically mind-tricked me into wanting to write it."
Three weeks after they asked him to write the story, Krasinski also offered to come back as the director of the film. SyFy Wire goes on to explain that Krasinski released Paramount would proceed with the sequel either way, and he didn't want someone else to make it, since he viewed the project as his baby.
The screenwriters for the first movie opted out of the sequel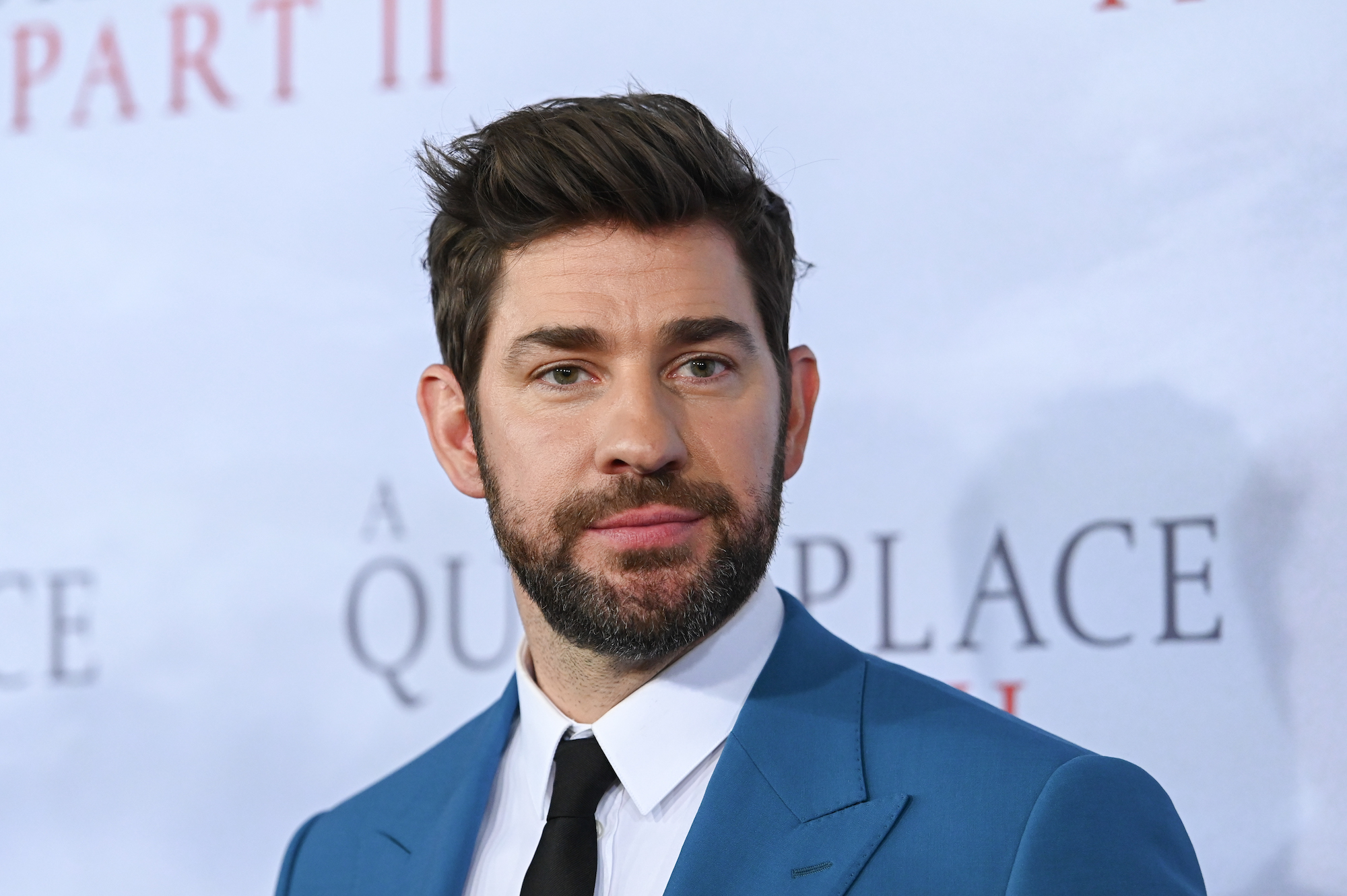 Scott Beck and Bryan Woods co-wrote the script of A Quiet Place, which was released in 2018 to critical acclaim. After the script was picked up by Paramount, John Krasinski was brought on to direct the project. According to Movie Web, Woods stated, "When the movie kind of hit critical mass, Paramount immediately, of course, was like 'franchise, franchise.' We're not really those guys. We wrote A Quiet Place to be an original splash… just not in our DNA and our heart to create that kind of stuff."
The pair took on other projects instead, including Haunt, which came out in 2019. The film was met with lukewarm reviews from audiences and critics alike, and it's available on Amazon Prime Video. Comic Book reports that Woods and Beck were brought on to write the film adaptation of Stephen King's The Boogeyman.
Once Beck and Woods officially declined to write the sequel to A Quiet Place, Krasinski was asked to write the script. When he got over his initial reservations, it only took him three and a half weeks to write the first draft of the screenplay.
John Krasinski's take on the films
According to MTV, Krasinski was given the script in 2016 and later re-wrote it when he became the director. He described the script as, "a gunshot right in my heart. I was so moved by this incredible, powerful metaphor for parenthood."
Krasinski also said, "I know this sounds insane, but this is my love letter to my kids," and his wife in real life and the film, Emily Blunt, replied, "That's kind of messed up… Our children shouldn't even see this until they're at least 40." Interestingly, Krasinski has stated that the second film feels even more personal than the first because it's a metaphor for kids growing up and parents having to let go.
A Quiet Place II is available on Paramount+.