'A Quiet Place Part II' Movie Review: In This Theater They Can Hear You Scream
'A Quiet Place Part II' maintains all the tension from the original film but adds all new elements to create anxiety and terror.
A Quiet Place Part II is worth the wait. This highly anticipated horror movie sequel was supposed to open March 20, 2020. Director John Krasinski and Paramount postponed it until it was safe to see it in a movie theater again. If May 28 will be your first trip back to a theater in over a year, A Quiet Place Part II is a pure 90 minute anxiety attack, but at least the anxiety is all on the screen.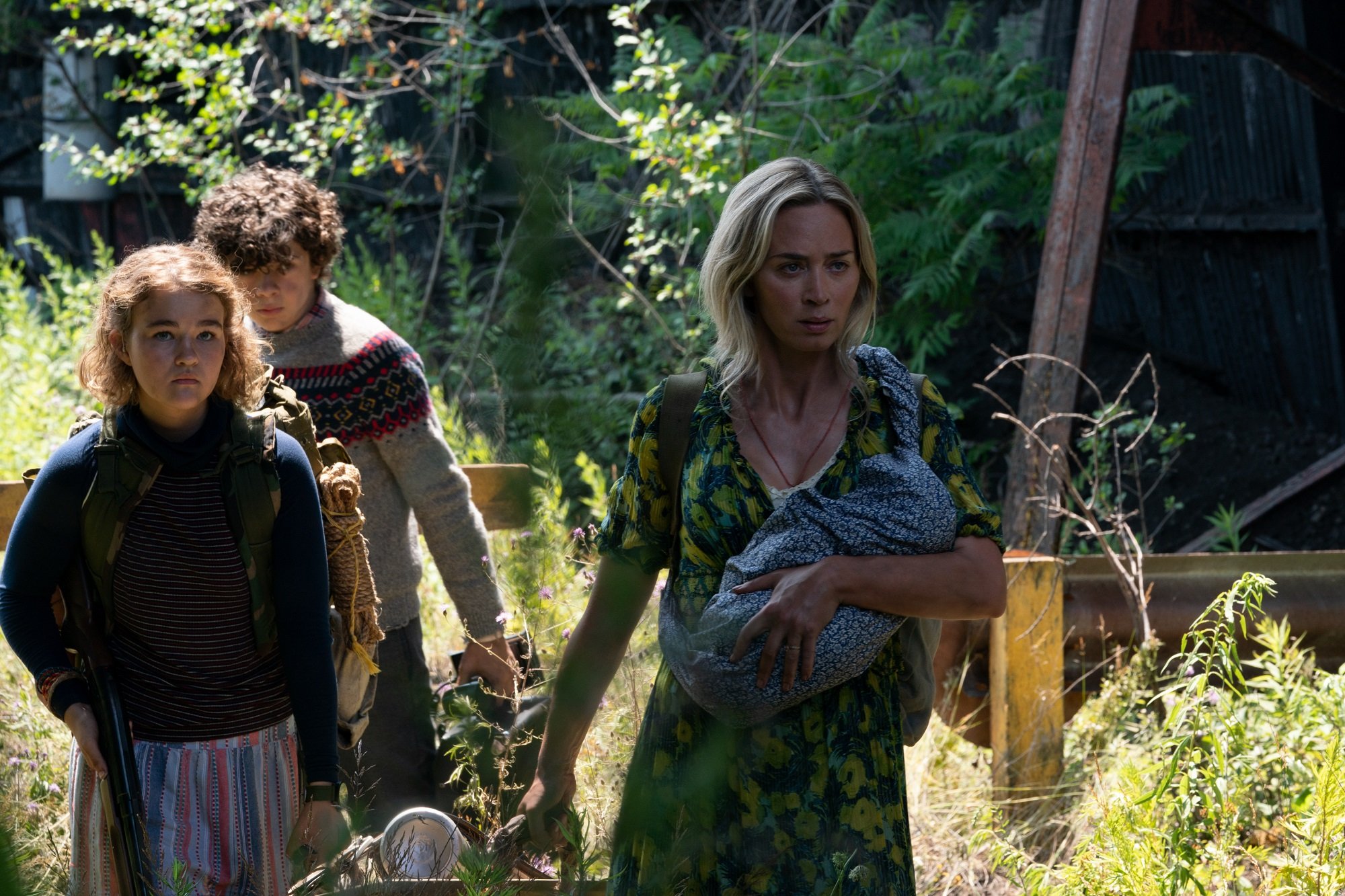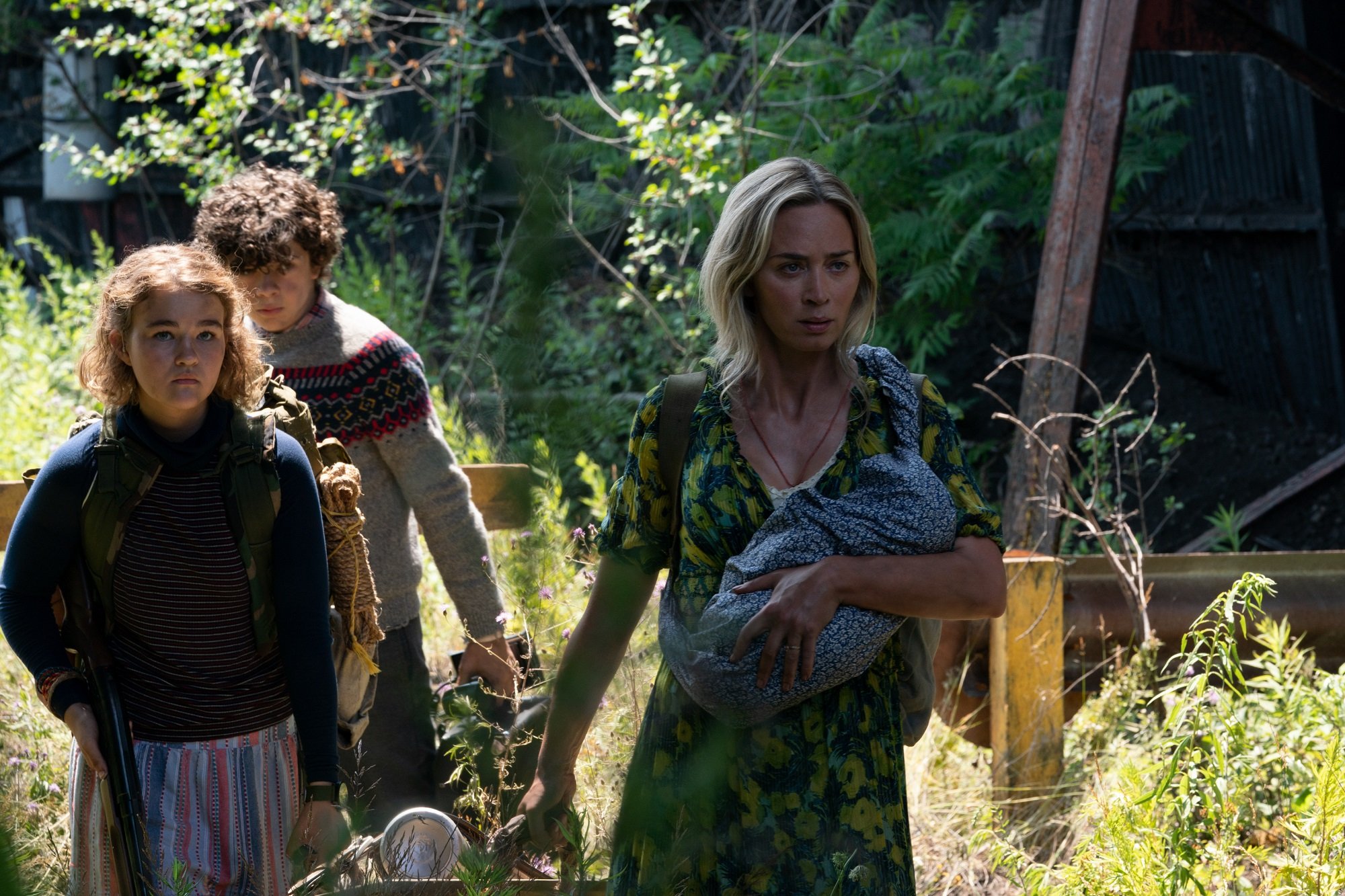 What is the 'A Quiet Place' sequel about?
A Quiet Place Part II begins with a flashback to the first day the monsters attacked. People seem to learn quick they're attracted to sound, although they're also just trying to be quiet to hide from the monsters. The rest of the movie begins right where the first one left off, complete with a bandage on Evelyn Abbott (Emily Blunt)'s foot from the nail she stepped on.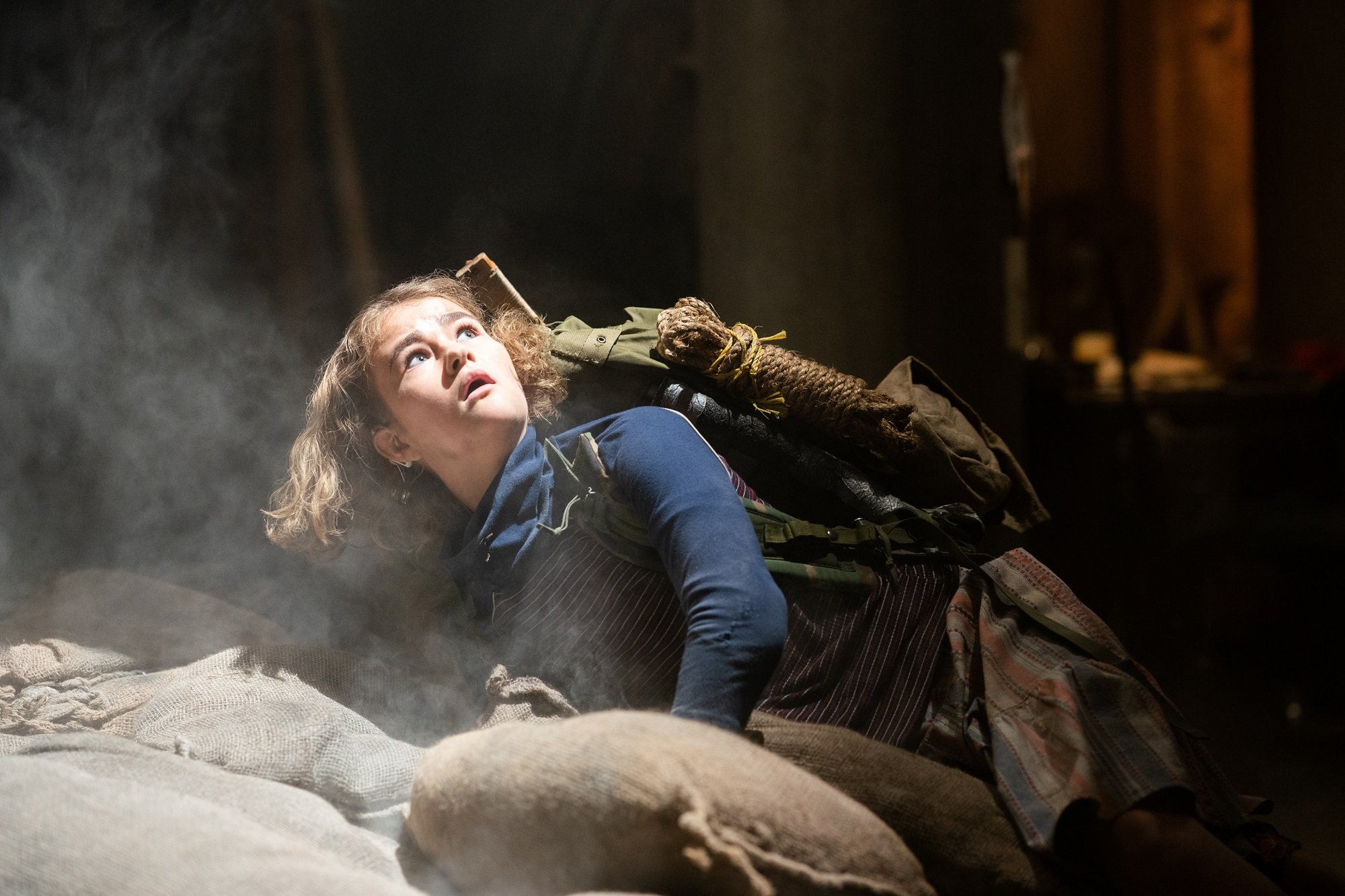 Evelyn takes her children Regan (Millicent Simmonds) and Marcus (Noah Jupe) to look for other survivors. They have their portable speaker to blast any monsters with static, now that they know their weakness. That doesn't make it easy, though, and every encounter with a monster is still a close call. Eventually, the Abbott family finds Emmett (Cillian Murphy) holed up with his own system for surviving the monsters.
'A Quiet Place Part II' finds another quiet place
Emmett lives in a big metal warehouse where there are tons more things that can make noise. He also has an underground shelter where it's safer, and he's rigged his own hiding places from the monsters.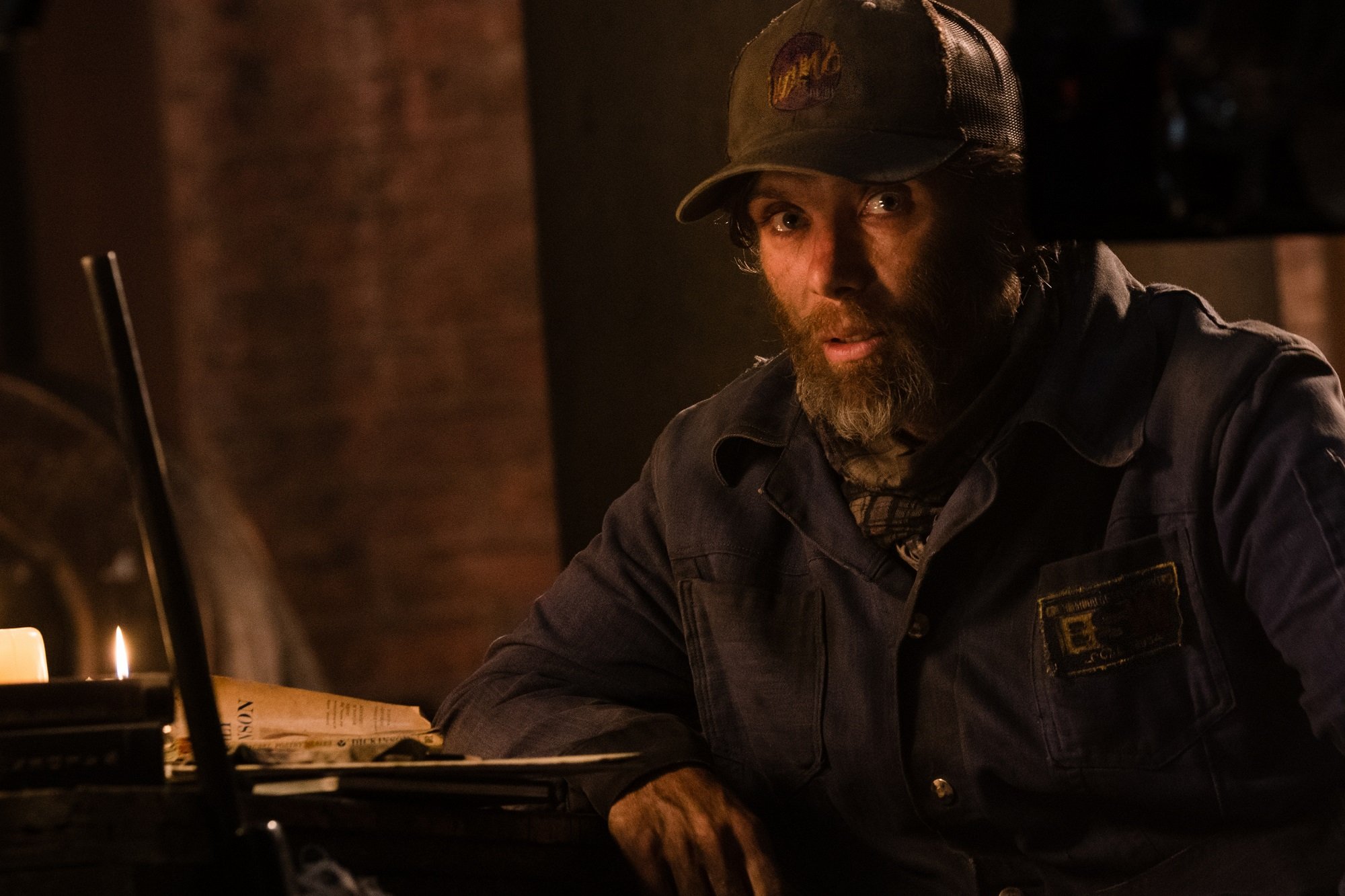 The soundscape of A Quiet Place Part II shifts the point of view between characters. It goes silent for Regan since she is deaf and then blasts chaotic sound for the hearing characters. This way, the point of view of a single shot can shift between two characters without cutting to a different shot. 
Paramount screened A Quiet Place Part II for critics in Dolby theaters. These venues highlighted how the film's elaborate suspense sequences build with sound in concert with visuals. One imagines it would still be effective in a mono speaker because of the way the overall audio shifts, but top of the line systems don't hurt. Of course, not all loud noises are the monsters either. There are some real Jones the cat moments throughout the characters' journeys. The theater won't be quiet with everybody screaming.
So many things to worry about 
A Quiet Place already begins with the pressure that if you make any sound, you could signal your own death. By A Quiet Place Part II, the survivors have managed to keep quiet, but writer/director Krasinski keeps coming up with new things to worry about. 
They built a soundproof box for Evelyn's baby with an oxygen mask, and that starts to dip to low capacity early in the film. Emmett has a sort of panic room inside a burnt out furnace. He uses a towel to keep the furnace lid from locking from the outside. That's not exactly a reassuring safeguard. The best case scenario in this world is still constant anxiety over the precarious situation. There's suspense around every corner.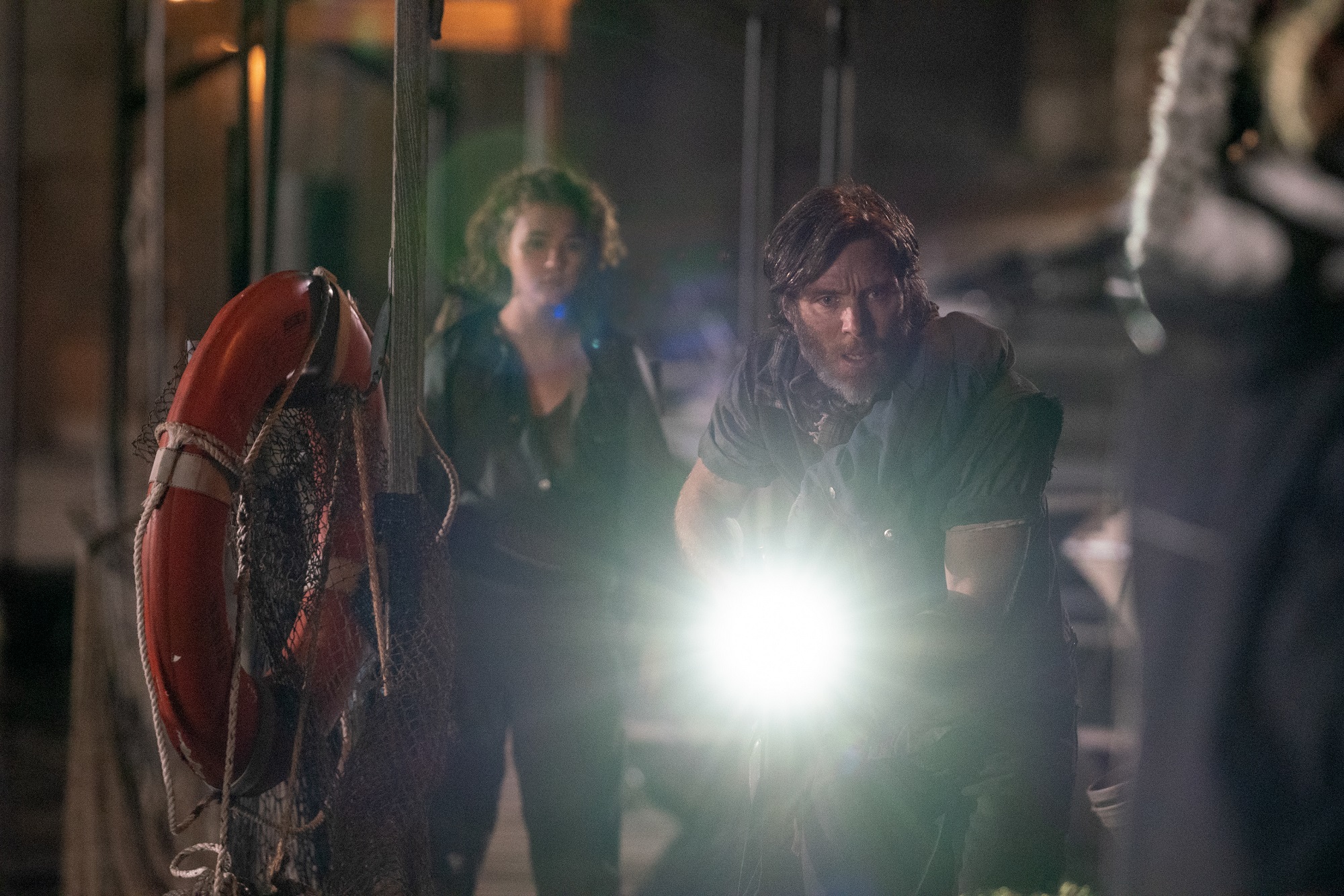 A Quiet Place Part II also explores more of the world living with these monsters. When Emmett warns about other survivors, he's not exaggerating. They're scarier than the monsters. 
After a year of pandemic living and planning for necessities in lockdown, the sense of anxiety in this movie is heightened even more. Every concern is connected more intricately than a Saw trap so when things start going wrong, you recognize elements you didn't even expect to cause danger. That's how A Quiet Place Part II gets under your skin.