A Ranking of the Most Heartbreaking 'Bachelor' and 'Bachelorette' Finales of All Time
Yes, every season of The Bachelor and The Bachelorette is labeled "the most dramatic yet," and each finale promises "shocking twists you never saw coming." Still, some are more dramatic than others, and recent seasons have broken our hearts in ways we never expected — regardless of how "real" they truly are. We've ranked the four most heartbreaking Bachelor …
Yes, every season of The Bachelor and The Bachelorette is labeled "the most dramatic yet," and each finale promises "shocking twists you never saw coming." Still, some are more dramatic than others, and recent seasons have broken our hearts in ways we never expected — regardless of how "real" they truly are.
We've ranked the four most heartbreaking Bachelor and Bachelorette finales of all time and speculate how many boxes of tissues (and glasses of wine) you'll need for tonight's finale of The Bachelorette.
#4: Emily Maynard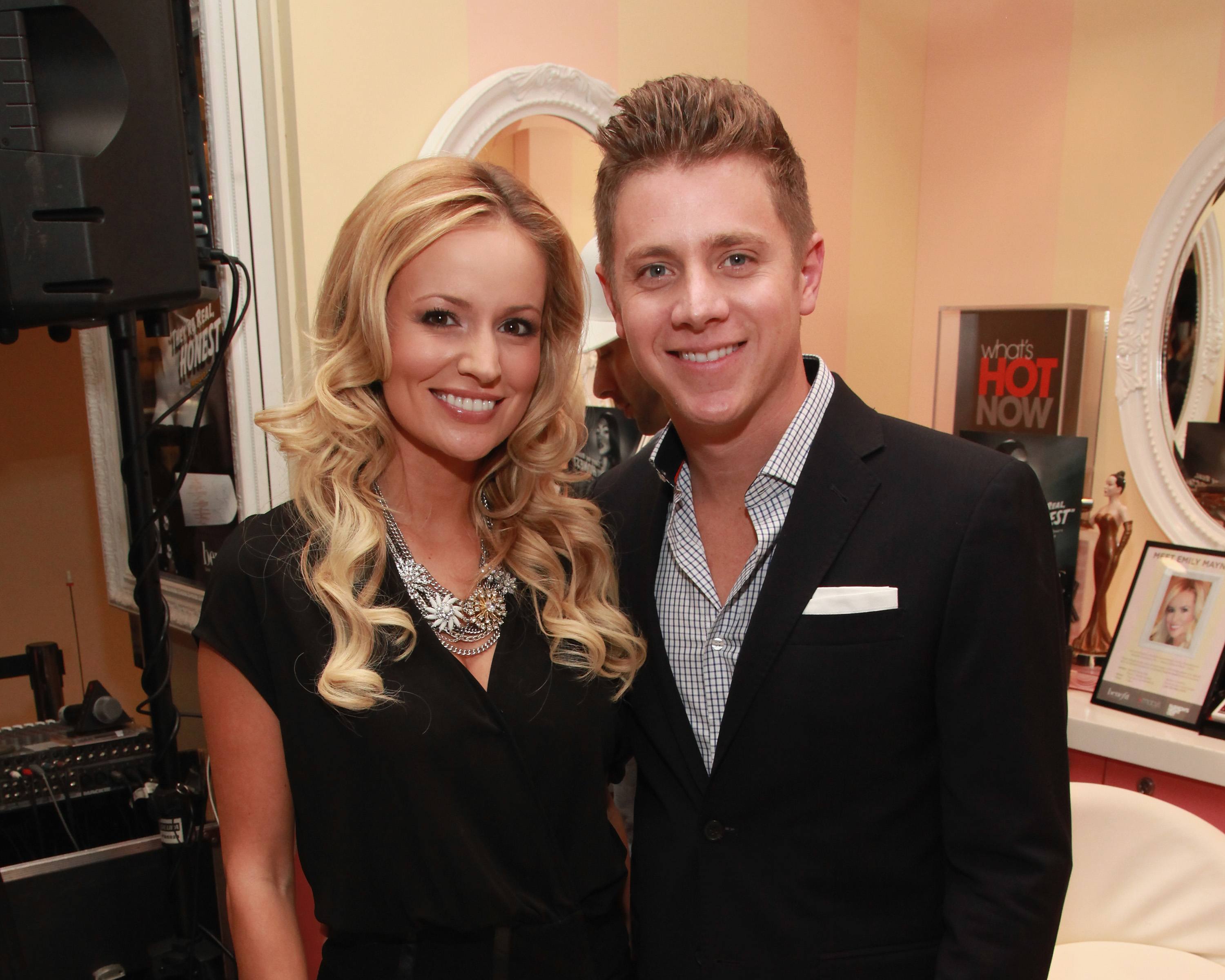 Each finale full of heartbreak makes way for a new season complete with a "back story" (literally whatever happened to the new lead when they were a contestant) and a new shot at finding love. Emily Maynard (The Bachelorette Season 8 star) started a whole chain of heartbreak when she broke up with Arie Luyendyk Jr. in 2012.
Maynard confesses to Bachelor/ette host and all-around relationship guru Chris Harrison that she doesn't even see a point in putting Luyendyk Jr. through a final date when she knows her heart is with season winner Jef Holm. Luyendyk Jr. arrives with a love potion he made for Maynard (guess he should work on his potions skills considering it didn't work) and she breaks up with him then and there.
"You know how I feel about you, from our very first date and even beyond that, I felt like it was going to be me and you, and I don't know anymore," Maynard started her gut-wrenching split speech. "I never thought that I would have to make a choice between you and anybody, I thought it was just going to be me and you. Honestly. I want you to know, like… I'm sorry." She starts to cry and you can hear Luyendky Jr.'s heart pounding in his chest, thanks to Maynard's microphone. Maynard chose Holm and the two stayed together for a few months before splitting.
#3. Rachel Lindsay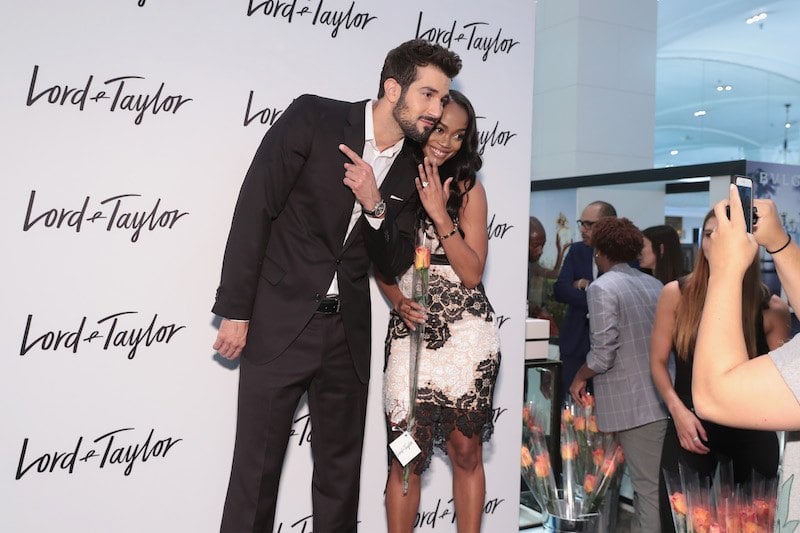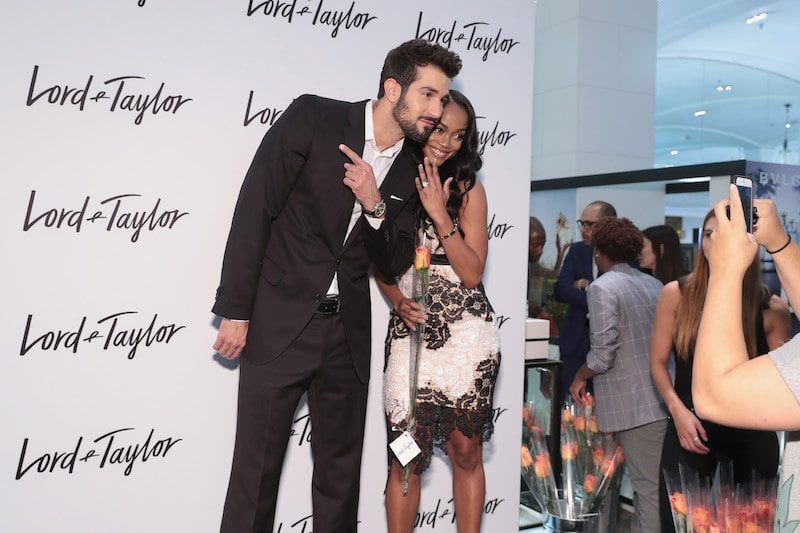 Sources close to the show and its season 13 star called Rachel Lindsay's breakup with runner-up Peter Kraus "heartwrenching" leading up to the finale. Lindsay broke up with Kraus the night before her fiance-to-be, Brian Abasolo, got down on one knee.
The end to Lindsay's love story didn't just break hearts, it started controversy as well. Kraus was hesitant to propose after a few weeks of dating (as we wish all the stars of the fairly unrealistic reality show would be) and the two told one another they loved each other before parting ways.
"I knew that I was already going to send him home, it wasn't that I had to come to that decision that night," Lindsay said of Kraus. "It was hard. I did care about Peter, but it didn't make me change my mind or question whether Bryan was the one. I questioned whether or not this is too fast, but I never questioned the person. Bryan was the person. I'm only in love with one person through that entire season. I wanted that proposal to be all about Bryan. I wanted him to be the focus."
#2: Ben Higgins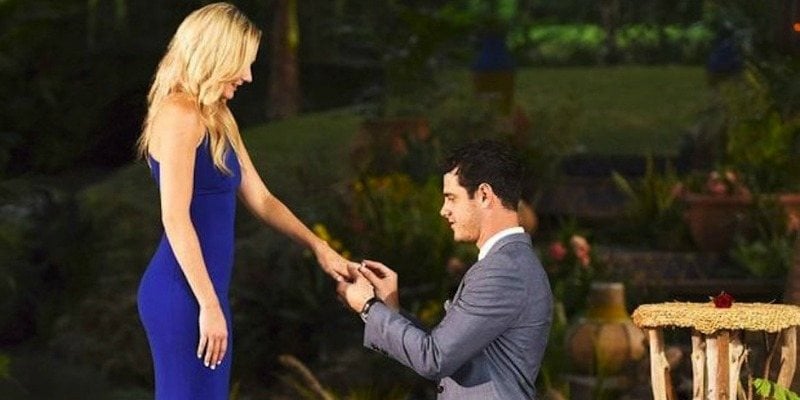 Season 20 of The Bachelor accomplished two things: breaking viewers' hearts as we watched runner-up Jojo Fletcher get rejected and setting her up to be the next Bachelorette.
The two-hour finale saw Ben Higgins battle with his strong feelings for both contestants but eventually choose Lauren Bushnell. He breaks Fletcher's heart with a simple, unsatisfying response; "I wish I could explain it to you and make it make sense, but I don't think I can." Then he tells the camera the truth: "I don't deserve JoJo." Fans totally agreed considering Higgins let Fletcher ramble on about how much she loved him for a solid two minutes before intervening and telling her she wasn't getting the ring or the rose.
The finale's drama didn't stem from an unrelenting family member or a fight between the final contestants, but rather Higgins' declaration of love to both Fletcher and Bushnell. Telling each contestant you love them is an unspoken taboo on the show and surefire way to make Bachelor Nation sympathize with the runner-up for months to come.
#1. Arie Luyendyk Jr.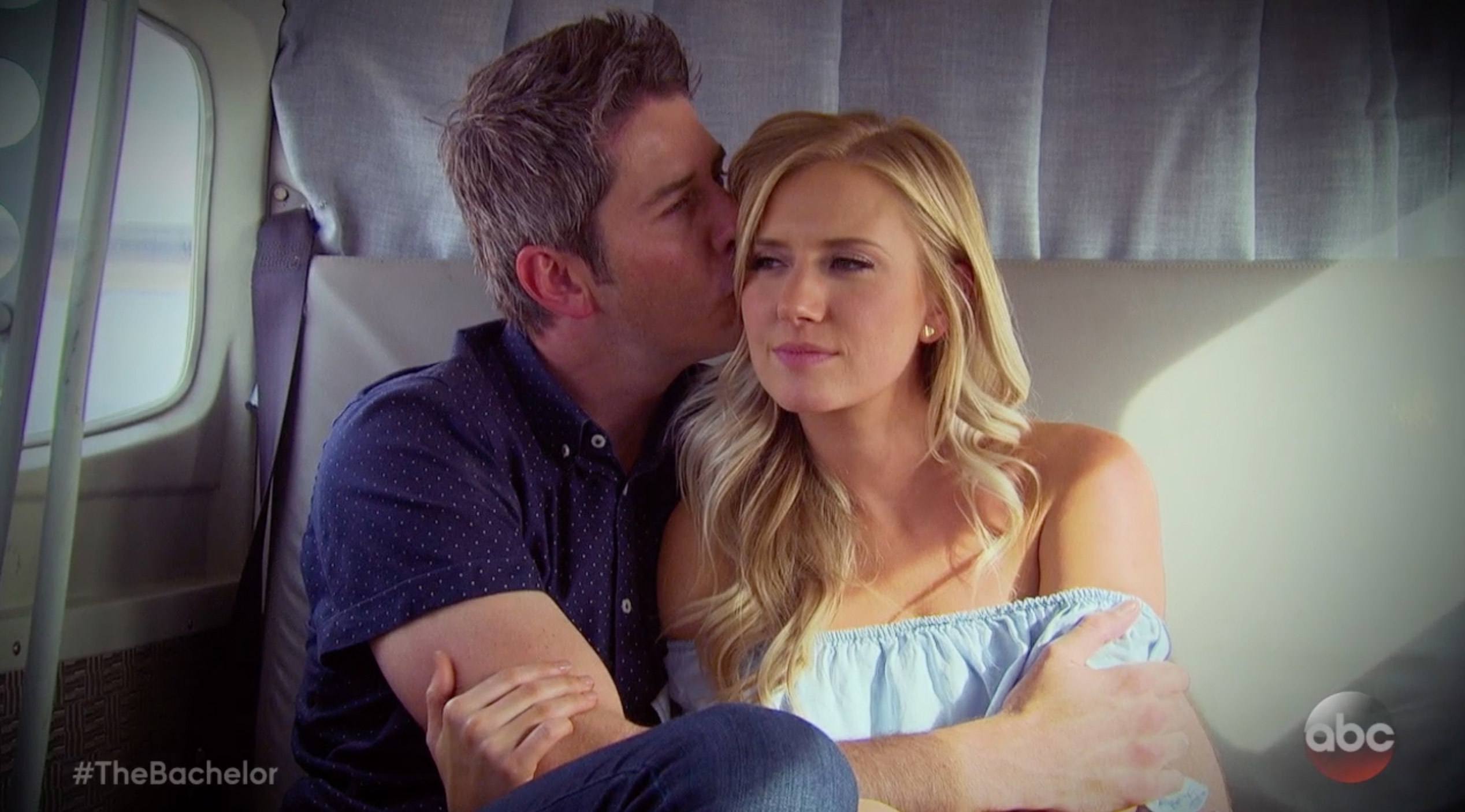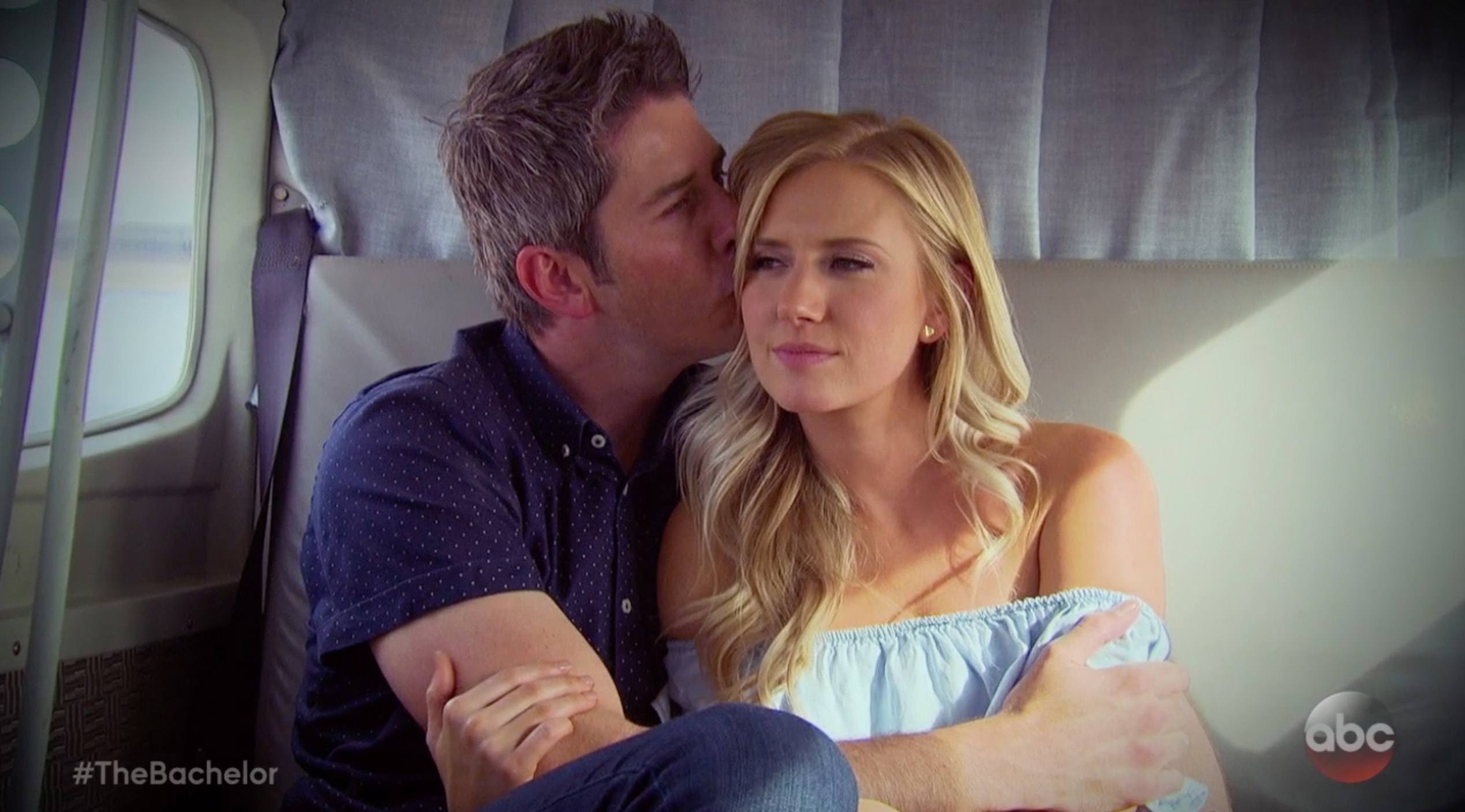 Bachelor Nation was a bit confused when ABC pulled Arie Luyendyk Jr. from the rubble of The Bachelorette season 8 to act as The Bachelor star of season 22. The producers clearly had some insight they'd hit drama gold (or had developed an intricate plot line for Arie from the start) when casting Arie because he easily became one of the most hated Bachelor stars of all time after his season finale.
Bachelor Nation was transfixed watching Luyendyk, Jr. proposed to Becca Kufrin, telling her he'd "choose her every day" (lie). He sent the supposed love of his life, Lauren Burnham, home without shedding a tear. Think that's heartless? The producers edit clips of Kufrin showing off her engagement ring moments before releasing the raw and unedited footage of Luyendyk Jr. dumping her.
ABC then aired compiled footage from the few months of Luyendyk Jr. and Kufrin's engagement before setting Kufrin up to be dumped on television. Luyendyk Jr. greets Kufrin, lets her kiss him, then sits her down and explains he wants to break up because he wants to pursue Burnham, who we find out he's been in contact with through Instagram direct messaging.
While Arie wasn't the first star to pull a switch on who he'd choose as his leading lady, he was the first to literally trick her into appearing on national television and have the producers film the breakup. Regardless of who masterminded or orchestrated this finale, it's the most brutal and indecent breakup in Bachelor history.
What's in store for tonight?
Kufrin was named season 14's bachelorette, given a can-do slogan ("Let's do the damn thing") and sent on her own "journey" to find love. As the season culminates tonight and promotions show Kufrin crying and questioning her choices at every turn, fans are left wondering — will she break one of her contestant's hearts like her own was broken only nine months ago?
The "intense, gut-wrenching" finale (Harrison must have a thesaurus on-hand before he voices the previews) feature's Kufrin attempting to choose between two final contestants — Blake Hostman and Garrett Yrigoyen — both of whom have been front-runners since the first episode.
"It's gut-wrenching. It's absolutely gut-wrenching, what happened in the Maldives, it's beautiful and it's brutal at the same time," host Chris Harrison told Entertainment Tonight. "What Arie fell into, Becca did too. She's in love with two men, Blake and Garrett, and she's making an impossible choice and it literally brings her to her knees."
Watch the season 14 finale of The Bachelorette on ABC tonight at 9 p.m. ET.
Check out The Cheat Sheet on Facebook!