A 'Sex and the City' Scene Sent Sarah Jessica Parker Straight To the Doctor for a Tetanus Shot
Sex and the City isn't a show that is particularly known for its stunts. Still, there were moments during the show's six-season run that actors had to put themselves in harm's way to get the shot. Those shots didn't always go according to plan. In season 3, Sarah Jessica Parker decided to perform one of her own stunts and found herself at a doctor's office for a tetanus shot.
Sarah Jessica Parker needed a tetanus shot after shooting a scene for Sex and the City
Sex and the City fans often cite season 3 as their favorite season of the series. A lot of action took place in 18 episodes, especially between Carrie Bradshaw and her main love interest, Mr. Big. While filming the season's finale, Parker was injured bad enough to send her to a doctor's office.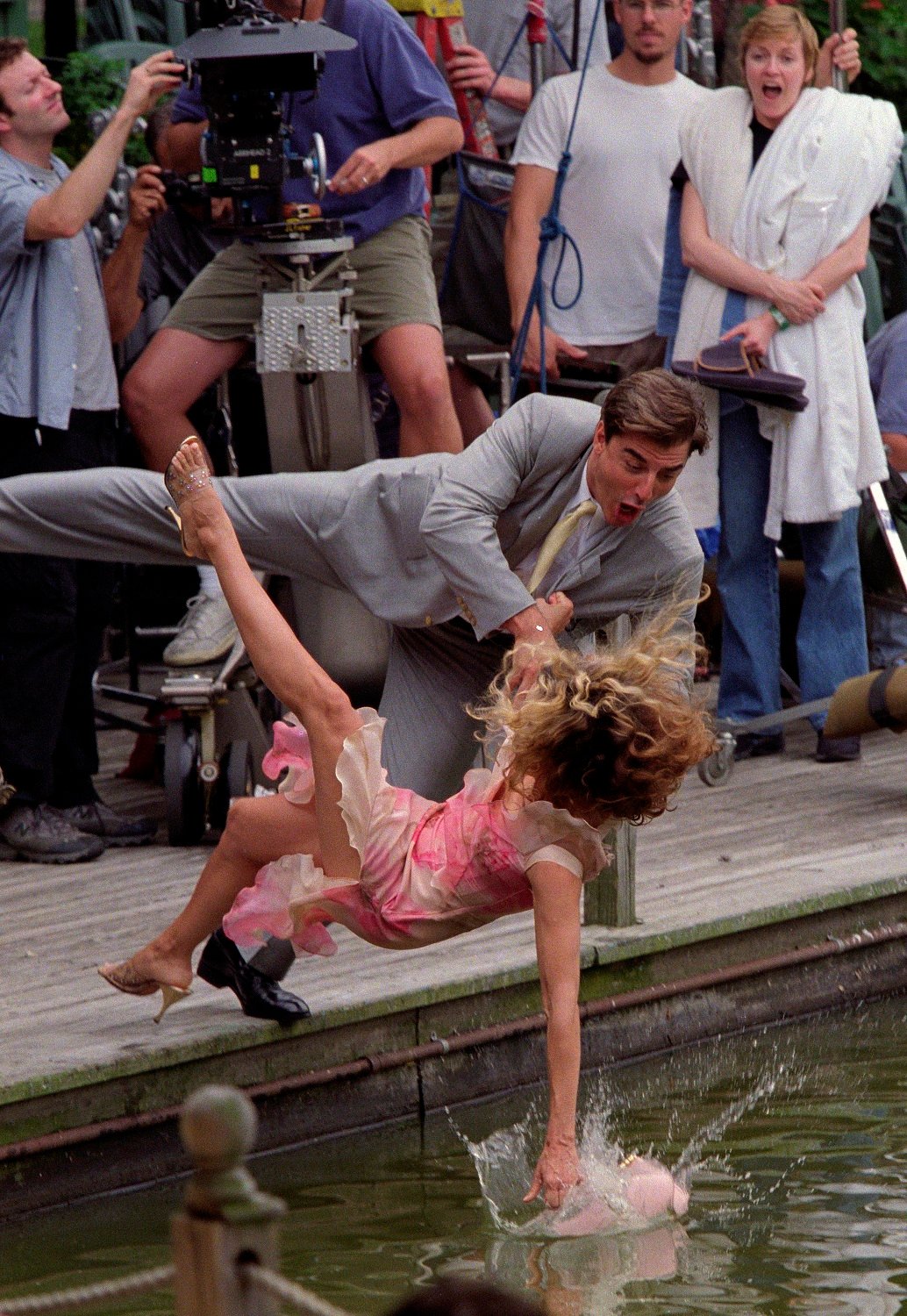 According to Grazia, Parker and Chris Noth decided to forgo stunt doubles for a scene where they fell into a lake during an awkward hello. The actors flawlessly fell into the lake, but Parker cut her foot in the process. Parker immediately left the set for a tetanus shot. She wasn't seriously injured.
The scene was filmed at The Loeb Boathouse. The restaurant and event space sits directly on the edge of Central Park's boating lake. The eatery opened in 1954 and has become a fixture in New York City and Hollywood. The Loeb Boathouse also appeared in When Harry Met Sally. 
Sarah Jessica Parker has sustained other foot injuries during her time in Hollywood
A cut and a tetanus shot isn't the only time that Parker's feet have sustained injuries, thanks to ber career. Parker is known for strutting her stuff on camera in heels. Her signature role in Sex and the City found her in high heels for upwards of 18 hours each day. She insisted she never minded, and the expensive shoes rarely caused her trouble. Even when she wasn't working, Parker was photographed bouncing around Manhattan in heels. Still, time eventually caught up with her.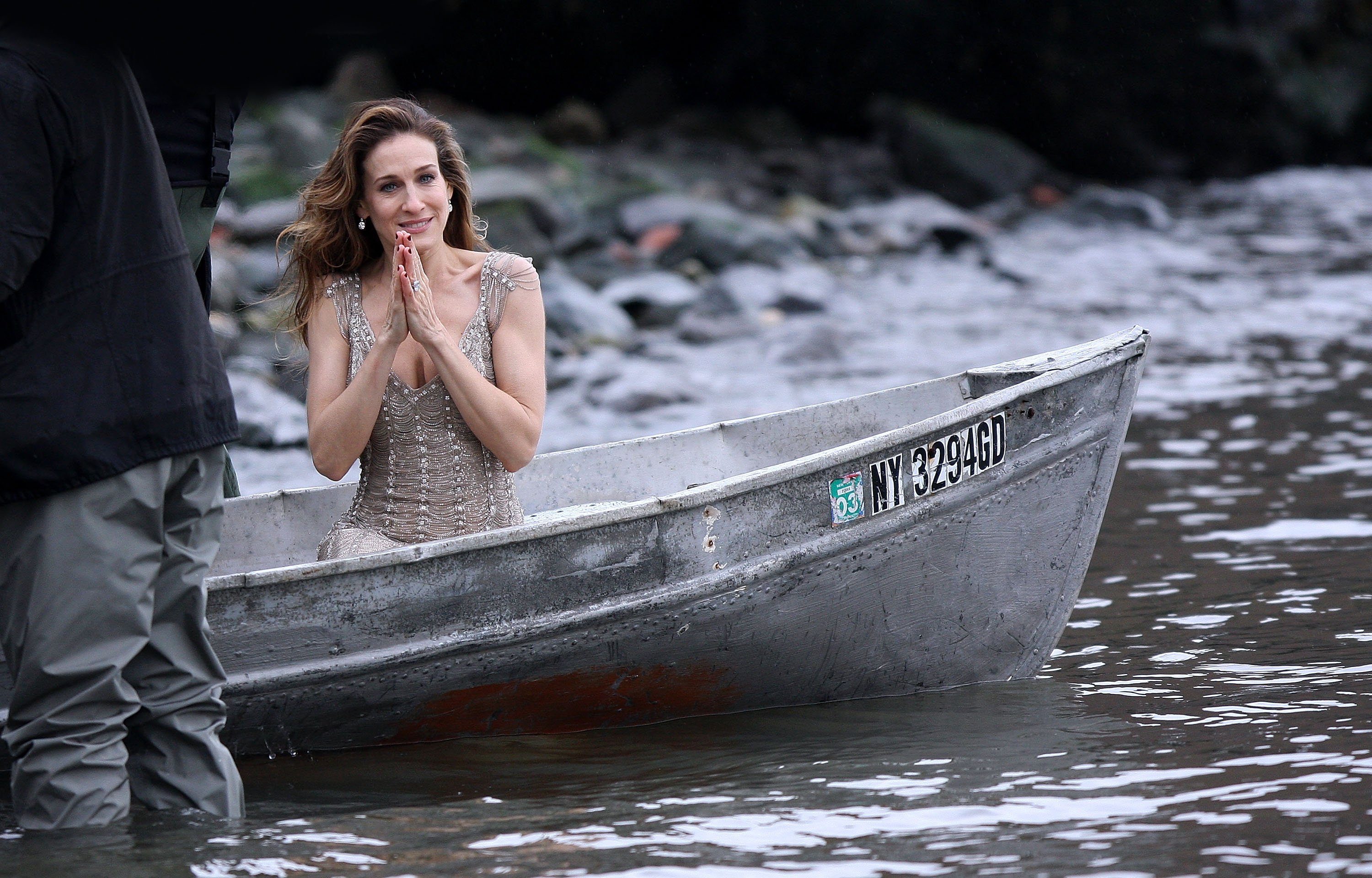 The iconic fashionista told Net-a-Porter, that after twisting her ankle in 2011, a podiatrist informed her that her penchant for sky-high shoes had completely changed her feet. After years of trauma, her feet attempted to compensate for her shoe game by growing an additional bone. The medical issue is not uncommon, especially among dancers and women who wear heels for long periods.
Will Parker don more sensible footwear in And Just Like That, the Sex and the City reboot?
Parker is set to reprise her role as Carrie in And Just Like That, a reboot of Sex and the City. HBO Max has not revealed the series's official premiere date, but production teams will start working in New York City shortly. While some fans are focused on Kim Cattrall's absence from the series, we can't help but wonder if Carrie will continue to don her famous footwear.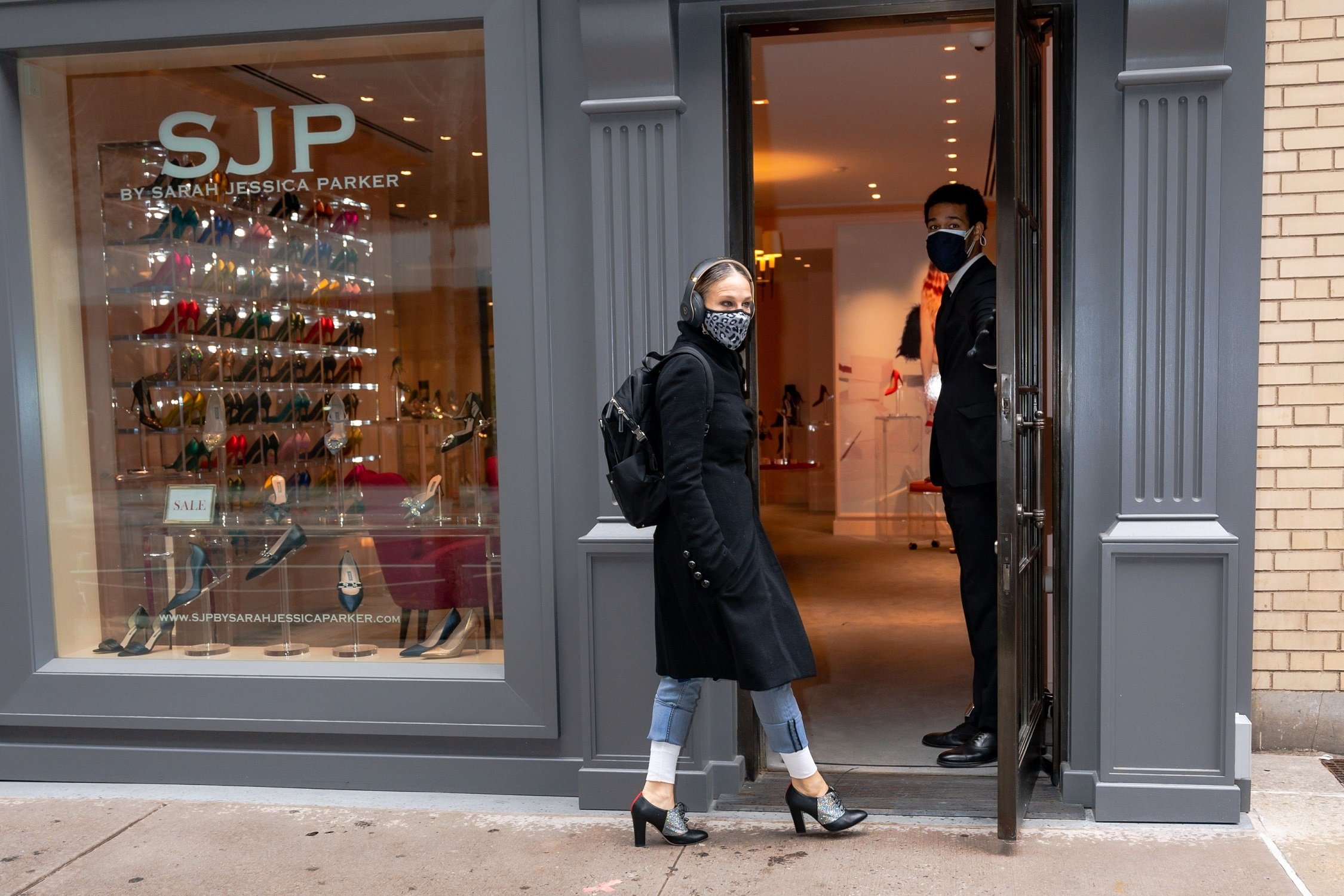 Of course, she will. Parker has her own shoe brand. Paparazzi still regularly snap her wearing heels around the city, too. It only makes sense that she'll continue to rock sky-high shoes. Maybe Parker's shoe brand will even make a cameo.