A 'Sopranos' Spinoff Comedy Featuring Bobby Baccala? David Chase Considered It
If you were coping with the end of The Sopranos in 2007, you might have started hoping for a spinoff. Maybe something with A.J. (Robert Iler) trying to make it as an actor (or anything, really) in New York City? Or Tony (James Gandolfini) and the family living in witness-protection in Utah?
The list could go on and on, but 13 years after the last Sopranos episode aired fans had yet to see anything make it to the screen. Once the film prequel Many Saints of Newark finally arrives in theaters (likely in 2021), that will change.
Things might have been different had Sopranos creator David Chase developed an idea he had before the show's run ended. On the May 31 edition of the Talking Sopranos podcast, co-host Michael Imperioli (Christopher Moltisanti) recalled Chase mentioning a spinoff idea.
Though it may not have gotten very far, Chase told Imperioli he was thinking of a comedy that would have featured Bobby Baccala (Talking Sopranos co-host Steve Schirripa) in the lead role.
David Chase had the idea of a sitcom with Bobby Baccala and Janice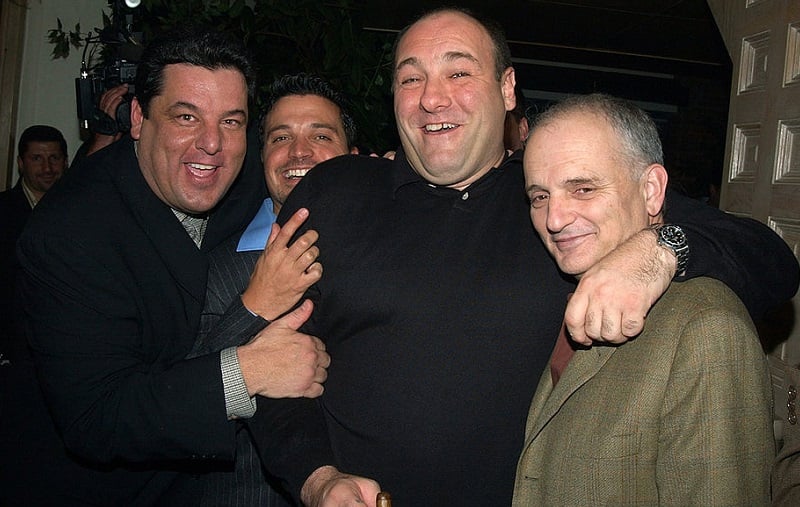 There was no shortage of comedic characters on The Sopranos. Between Paulie Walnuts (Tony Sirico), Silvio Dante (Steve Van Zandt) and Baccala, the laughs kept coming. [Editor's note: The reporter does not use the spelling "Bacala" because it's neither the Italian word nor a shortened version of Bobby's last name, Baccalieri.]
Obviously, Chase and his writers had a brilliant comic touch. So it's no surprise he considered taking Bobby and inserting him into a family sitcom with his bride Janice (Aida Turturro) and their children from previous partners. Imperioli recalled Chase discussing it with him.
"David actually said to me once that he was considering a spinoff called 'The Baccalas,'" Imperioli said on Talking Sopranos. "It would be a half-hour sitcom about Bobby and Janice and their life. I think that could have been hysterical."
Schirripa wasn't going to argue with that take. "That would have been great," he told Imperioli. When asked if he would have been up for it, Schirripa replied that he would. "Oh sure," he said. "Single camera … that would have been fantastic."
Both Bobby and Janice had so many laughs in their 'Sopranos' roles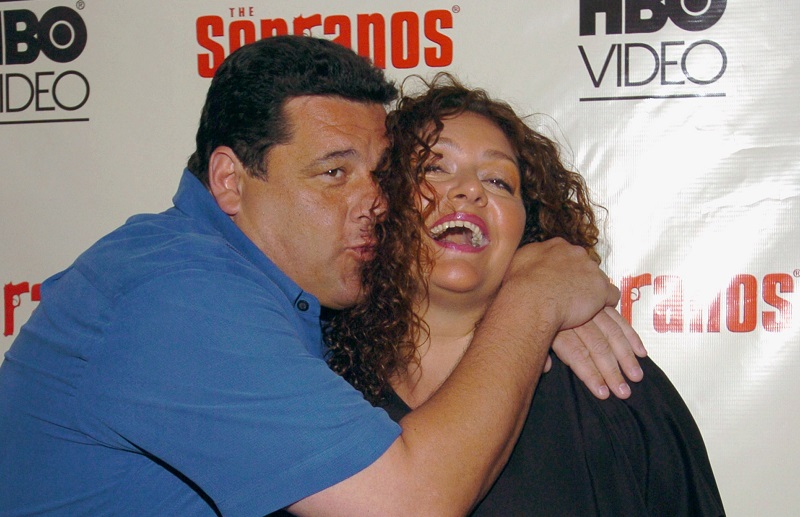 Few Sopranos fans need a reminder about Baccala's greatest hits, but we'll point to his chat with Tony at a diner as a solid example. "Quasimodo predicted all this," Bobby tells Tony. And when writing quarantine lines for his old characters in 2020, Chase hadn't lost the Baccala touch.
"I said 'Quasimodo,' T said 'Nostradamus,'" Chase had Bobby say (as read by Schirripa). "My wife bought a Nostradamus book and I looked, and he didn't say anything about this. Weird thing is, though — my son Robert? He went to No-truh Dame."
Of course, Janice was no slouch. Turturro played that character with such convincing cluelessness she had one amazing punchline after another. The scene in which Janice suggests Tony envies Ralphie Cifaretto comes to mind. "You're just jealous of his style," she tells Tony. "Collegiate."
Between the two of them, Janice and Bobby could have kept the laughs coming for years. But it wasn't meant to be — at least not then. Who knows, after Chase wraps up Many Saints of Newark, maybe someone will convince him to revisit the idea.