The 'A Walk To Remember' Director Didn't Want Shane West and Mandy Moore To 'Hang Out All the Time'
The movie A Walk To Remember just turned 19 years old, and it was released on Jan. 25, 2002. The movie centers around high schoolers Landon Carter (Shane West) and Jamie Sullivan (Mandy Moore) as they fall in love.
The movie proved to be compelling thanks to the storyline and the profound chemistry between Moore and West. In order to keep the chemistry as believable as possible, the director of A Walk To Remember did not want Moore and West to hang out frequently while filming the movie.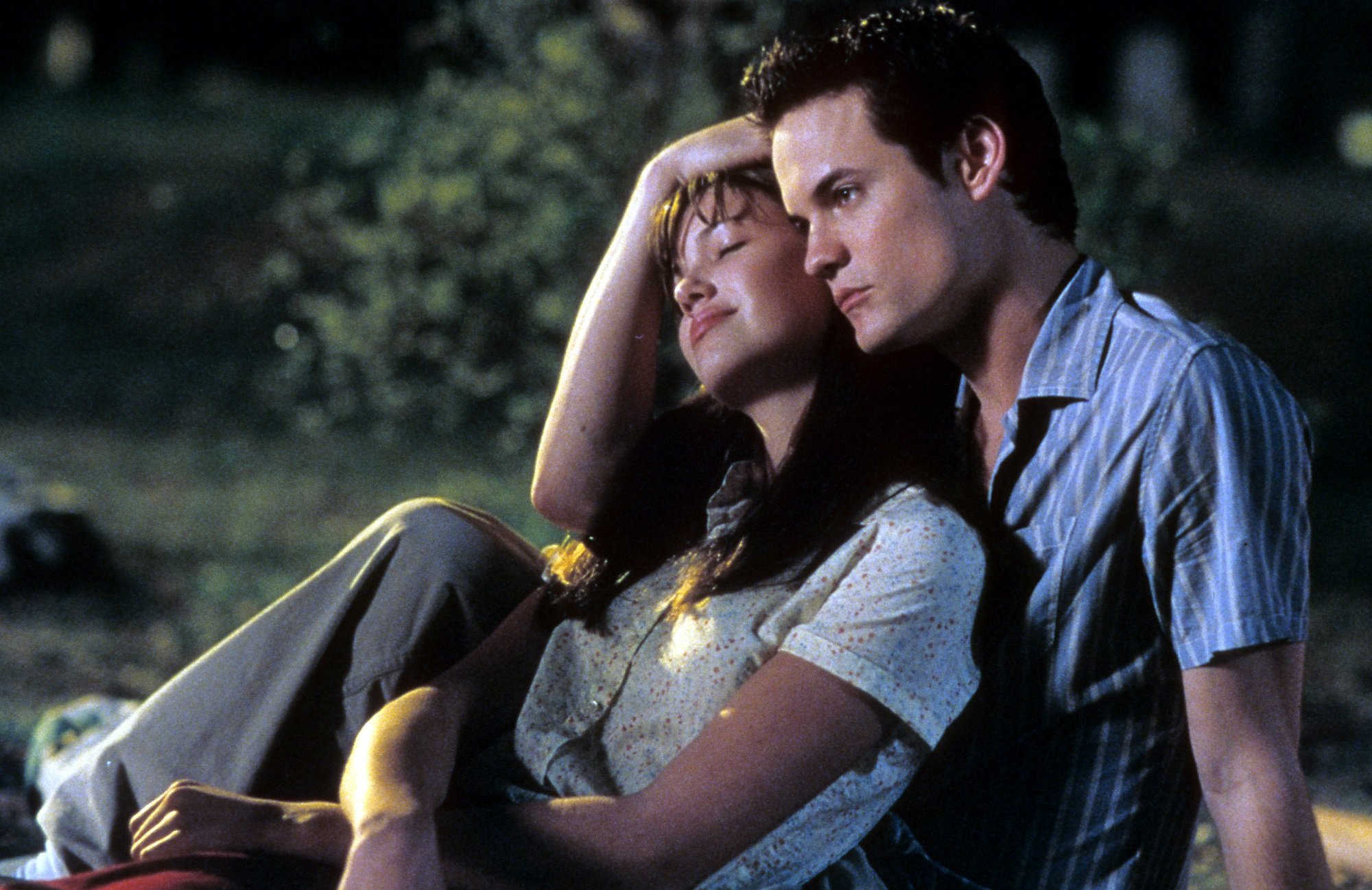 How Shane West and Mandy Moore were cast in 'A Walk To Remember'
In 2017, West participated in a Q&A segment on the Today YouTube channel, and he disclosed behind-the-scenes details about filming A Walk To Remember.
"Adam Shankman, the director, he brought me in I think once to actually talk things over. I think I read some scenes with him and that was about it," West said.
He continued, "And they had an interest in Mandy, she and I read through some scenes, and then we left. And then before you knew it we were both cast. And I like telling that story because that doesn't seem to happen anymore."
Mandy Moore and Shane West were not supposed to hang out a lot while filming 'A Walk To Remember'
In A Walk To Remember, Landon and Jamie come across as polar opposites. Landon is rebellious and has a popular friend group while Jamie is a devout Christian who does not care what people think of her. Despite their differences, the two of them fall deeply in love.
After Moore and West were cast in A Walk To Remember, Shankman recommended that the two actors not hang out frequently while the movie filmed as a way to help their chemistry.
"We immediately liked each other as people," West said about working Moore. "And I think that's what actually kind of helped. Adam Shankman, the director, he did not want us to hang out all the time because he kind of liked how different we were."
What was the most difficult scene Shane West filmed?
While A Walk To Remember is a romantic film, the movie actually opened with an intense scene. As part of an initiation for their popular friend group, Landon and his friends trick a student named Clay (Matt Lutz) into diving into a lake.
According to West, this scene was actually challenging to film.
"I could say the daring Clay to jump into the water," West said when asked about the most difficult scene he filmed. "Apparently there were eels in that, and they had to bring in scuba divers to swim around to push the eels away… it was freezing, it was day one, and we were half-naked in a man-made lake with giant eels."