Aaliyah, and 2 Other Celebrities You Forgot Jay-Z Reportedly Dated
Jay-Z and Beyoncé have been together for what seems like forever. They met in the '90s, fell in love, had children, and have since become one of the most powerful couples in the world.
But before these two were crazy in love, Jay-Z reportedly dated several other celebrities. While some of them have turned out to be rumors, others are definitely the real deal.
From a Billboard-charting femcee to an award-winning actress, let's revisit a few women you forgot Jay-Z allegedly dated.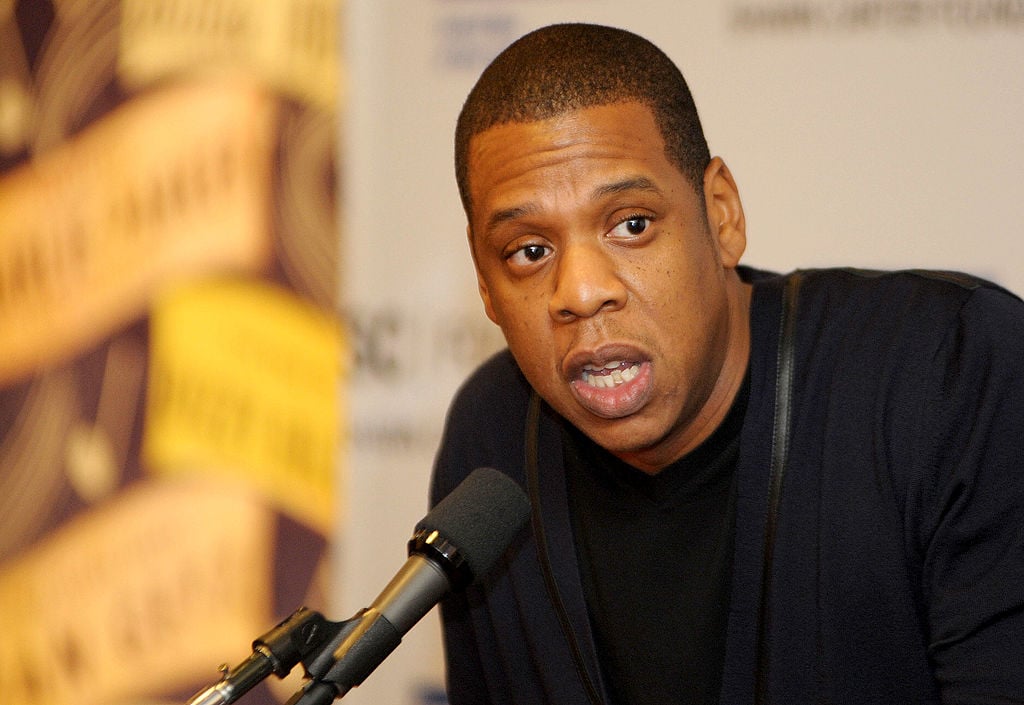 Aaliyah
According to multiple reports, Jay-Z and Aaliyah dated in 1999. At the time, he would've been about 29, while Aaliyah was 20.
With their fame, good looks, and undeniable chemistry, the two seemingly had what it took to become a power couple. But before their alleged romance could really take off, Jay-Z's then-business partner, Damon Dash, also started pursuing the singer.
"I was going at her, and Jay was going at her," Dash recalled to Hip-Hop-Motivation (via The Daily Beast). He knew her before I did."
In the end, Dash earned Aaliyah's affections.
"It was just a situation where Aaliyah was the type of girl that would give you a shot. She didn't care what people thought or whatever. So, she'll date you and be your friend. You might end up in the friend zone. A lot of times, that's what happened. You weren't just going to hit that. At least in my experience. Somebody may have had a different experience at a different time in her life," Dash continued.
Dash and Aaliyah dated until the singer died in a plane crash in 2001. Rolling Stone reports that Jay-Z attended her funeral to pay his respects.
Charli Baltimore
OMG, remember her? The Philadelphia-born rapper is most known for the 2002 song, "Down 4 U," which features Ja Rule and Ashanti. But she's also known for her association with Jay-Z, whom she reportedly dated in the late '90s.
They weren't exactly a headline-generating couple. But reports say that the alleged romance was pretty serious — so serious that Jay-Z allegedly stabbed Lance "Un" Rivera in 1999 over Baltimore.
It was initially believed that Jay-Z stabbed the music industry executive for leaking his album, Vol. 3… Life and Times of S. Carter (1999). But some also speculated that Baltimore was the reason behind the stabbing. However, it wasn't until 2016 that an established artist confirmed the allegations.
Rapper Cam'Ron said in 2016 that Jay-Z and Rivera had been arguing over Baltimore, who dated The Notorious B.I.G. before his death in 1997.
"This was all over Charli Baltimore," Cam'Ron said on Shade 45 show, The Whoolywood Shuffle (via Hip-Hop Wired). "I'm not going to get into the details of what happened and why, but it's just a lot of where Jay liked Charli at one time and that was B.I.G.'s girl. Un felt that that was the artist and Jay was teaching her the business. Un and Jay sh*t, they can say a song leaked or whatever but it was all over Charli Baltimore."
Baltimore later suggested that their relationship fizzled because "Jay was all about Jay."
Rosario Dawson
According to Entertainment Tonight, Jay-Z dated Rosario Dawson in 2000. (You can see a photo of them here.)
The reason behind their alleged split is unclear. But Jay-Z later admitted that he developed a crush on Beyoncé the same year after meeting her at MTV's Spring Break festival in Cancun, Mexico.
But don't feel bad for Dawson. She's currently dating presidential candidate, Sen. Cory Booker (D-New Jersey). Booker has called her an "incredible girlfriend" and suggested that he'll pop the question soon. So, it looks like they're on their way to becoming a power couple, too.
For more on Jay-Z's love life, click here.