Aaliyah Chose to Self-Title Her Third Studio Album for a Significant Reason
Aaliyah's self-titled third studio album was not accidentally named. The late singer once said that her name and the album's message coincides with her growth.
It's been 20 years since the release of Aaliyah's final studio album before her untimely death. While the album is significant for such reasons, the album's title also holds major weight and the singer spent much time contemplating on the perfect name.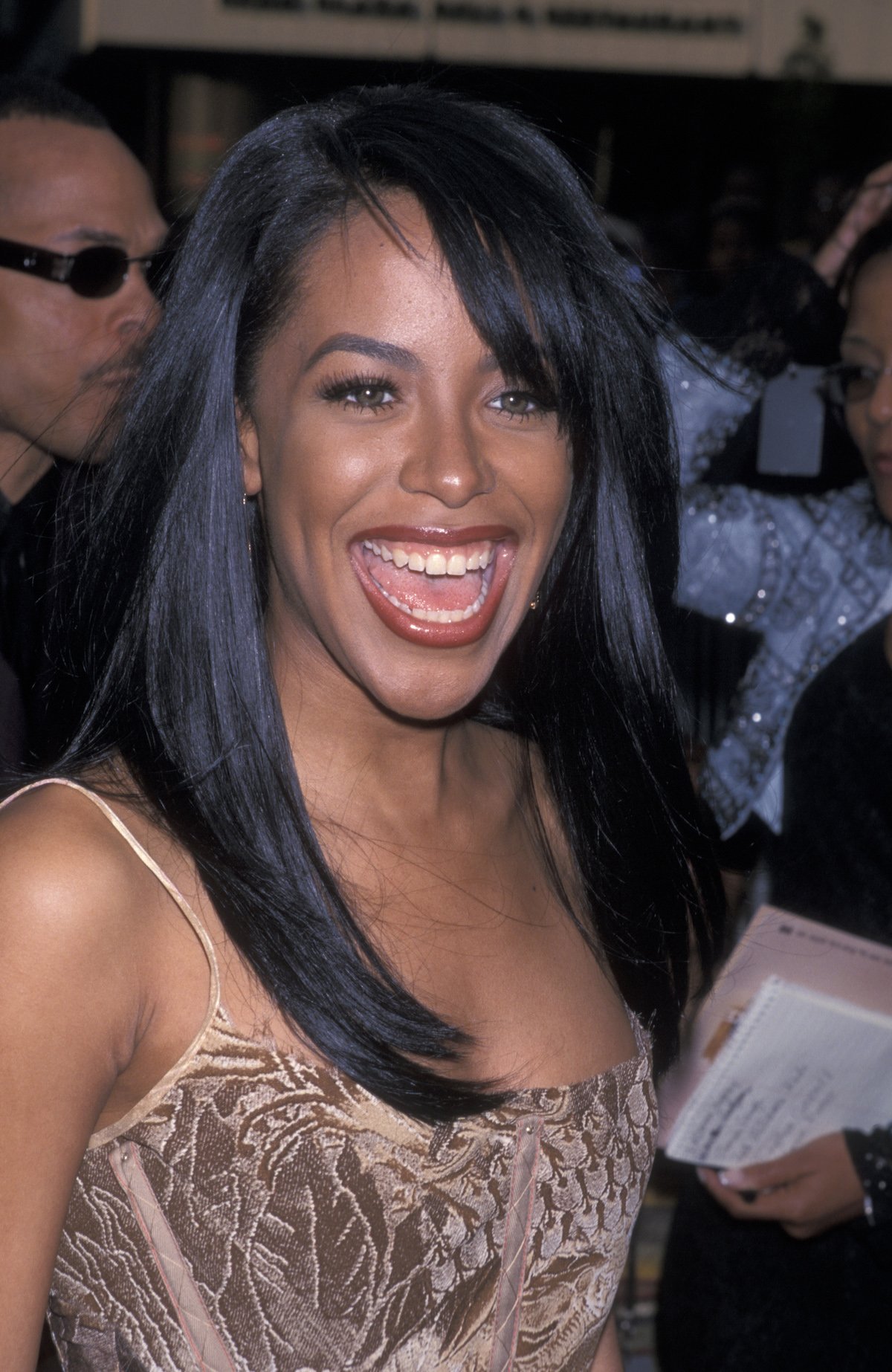 The inspiration behind Aaliyah's decision to self-title her third album
When it came time to pick a title for her third studio album, self-titling was a no-brainer for the singer.
"I wanted to do that because my name is Arabic and it has a beautiful meaning: 'The highest and most exalted one, the best,'" she explained during a Paris interview on the set of her music video for "We Need a Resolution." "And I wanted the name to really carry the project. It's different from the last LPs because I'm older, I'm more mature and I think that's very evident on the album. So it really showcases Aaliyah and who she is right now."
And growth is exactly what she'd shown in recent years. After the massive commercial success of her sophomore project One In a Million, Aaliyah slowly began shedding her tomboy chic attire for a more mature and grown and sexy wardrobe.
Additionally, she began expanding her entertainment profile. The singer landed a role in the action-packed drama Romeo Must Die alongside Jet Li, as well as Queen of the Damned. Musically, she took more charge of her career as one of her producers Eric Seats would reveal in an interview with VIBE Magazine.
"At the end of the day, she chose all of the records that are on that record. She had to give the okay," they recall, as reported by iHeartMedia. "She had to like them and she was not a pushover to where an A&R was going to come and say, 'Baby Girl, you got to put this one on there.' She was running her stuff. Her ear, for her to hear those sounds and say, 'Aha!' That's what I mean by that. Tim didn't do that. Static didn't do that. That's Aaliyah's work."
'Aaliyah' became a commercial success
Aaliyah's persistence to do things her way paid off. Released just a month prior to her tragic death, Aaliyah is one of her most critically acclaimed and successful projects. It initially peaked at No. 2 the US Billboard 200. But in the aftermath of Aaliyah's death, sales skyrocketed. 
Aaliyah reached the top of the Billboard 200, eventually selling more than 13 million copies worldwide. The album was released during a period of peak sales activity in the R&B genre. Critics cite the album as one of the genre's best and most influential albums of its time.
Ahead of her death, Aaliyah planned a major concert tour that obviously never came to fruition. Thankfully, three music videos were eventually released for promotion of the singles "We Need a Resolution," "Rock the Boat," and "More Than a Woman." The latter two were released after her death.