Aaliyah's Uncle Alleges Her Mother Knew of the Singer's Relationship With R. Kelly
Barry Hankerson, Aaliyah's uncle and former record label owner, is speaking out on his late niece and her relationship with R. Kelly. Hankerson has been promoting the release of Aaliyah's music on streaming platforms. During interviews, it's difficult for Hankerson to avoid questions about Kelly's alleged sexual abuse of underage girls. Now, Hankerson says his sister, Aaliyah's mother, was aware of Kelly's relationship with Aaliyah.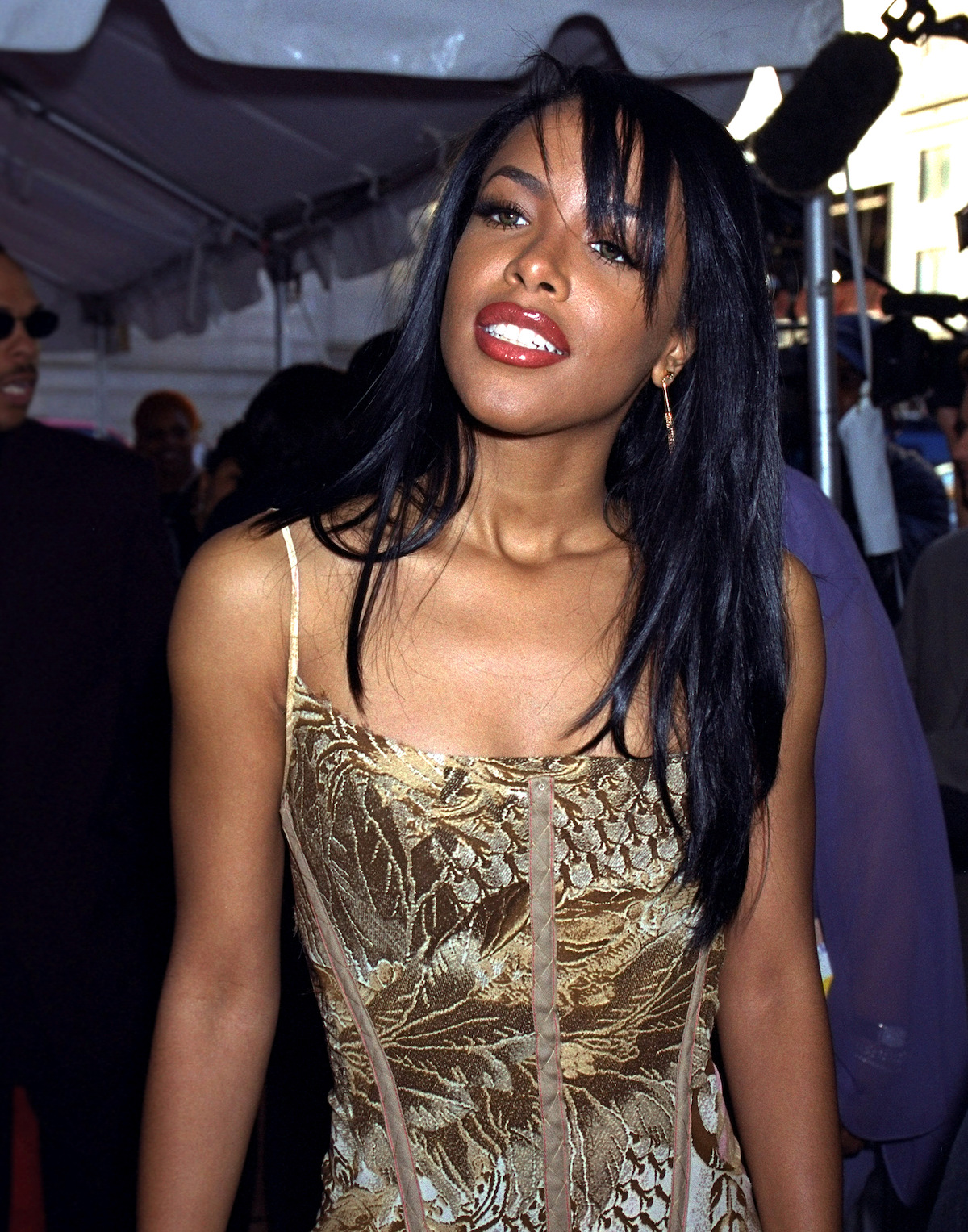 Barry Hankerson says Aaliyah's mom was aware of her relationship with R. Kelly
Hankerson owned Blackground Records, a boutique label that both Kelly and Aaliyah were signed to as artists.  He introduced Aaliyah to Kelly when Aaliyah was 12 and Kelly was 24 hoping that Kelly would become Aaliyah's musical mentor and record producer. In the process of Kelly producing Aaliyah's debut album, Hankerson was shocked to discover the two were in a relationship.
Related: Damon Dash on R. Kelly and Aaliyah's Marriage: 'I Knew All of That'
Madame Noire reports that Hankerson recently told Dr. Oz that he believes Aaliyah's mother knew more about the relationship than she led on. "[I] didn't have a clue," he said. "[I was] completely ignorant to it. I think my sister knew a lot more than what we thought she knew."
He previously spoke with The Ricky Smiley Morning Show about his reaction to the marriage and its lasting impact on him. "I had to really consider what my actions would be, and I found out that I was not a hardcore criminal because I couldn't kill nobody," he told the radio host. "So I took it to Minster Farrakhan, prayed about it, and decided to let God handle him…I just put a wall up to that. It's just too emotional for me. It just brings back too many bad thoughts for my whole family. He impacted my whole family. It's just a bad thing." 
Aaliyah's parents annulled the marriage and deny there was ever a relationship
Kelly's former road manager Demetrius Smith testified at Kelly's Brooklyn criminal trial that Aaliyah and Kelly illegally married in August 1994. At the time, Aaliyah was 15 and Kelly was 27. Smith claims he, along with others in Kelly's camp, knew of the relationship between the two singers. Kelly allegedly wanted to marry Aaliyah after discovering Aaliyah was pregnant with his child. Smith says Kelly wanted to avoid jail time.
In order to make the wedding happen, Smith admits to bribing an Illinois government employee by paying her $500 to secure a fake ID for Aaliyah. MTV News broke the story of the marriage in 1994. Aaliyah's parents had the marriage annulled in 1995 but have always denied the relationship ever existed between their daughter and Kelly.
Related: R. Kelly's Former Road Manager Testifies About Kelly's Illegal Marriage to Aaliyah
Aaliyah's mother Diane Houghton spoke out in 2019 via Twitter after a former background dancer/singer for Kelly claimed she walked in on Kelly having sex with Aaliyah on the back of a tour bus when Aaliyah was just 13. "My husband and I were always on tour with [Aaliyah] and at interviews and every place she went throughout her entire career," the statement read in part. "Whoever this woman is [who is making the allegations], I have never seen her before anywhere on planet earth, until now."
Barry Hankerson says he's estranged from his sister
Hankerson says he has not had a relationship with Aaliyah's mother since Aaliyah's tragic 2001 plane crash. In an interview with Billboard, Hankerson elaborated, saying, "I'll be very candid with you, since the death of my niece, I don't have the same relationship I used to have with my sister, we were very close," he admits. "But when you lose a child or a niece that you really loved, it was difficult for my family. So, a lot of things in my family changed."